Uncle Ben's rice announces it's 'evolving' its brand
Another food brand is breaking racial stereotypes by undergoing an overhaul of their whole packaging. 
Following the example of Aunt Jemima and Uncle Ben's who announced plans to rebrand their products in the wake of renewed calls for racial equality, Mrs. Butterworth's is about to adjust its packaging too. The new imagery is supposed to 'depict images of a loving grandmother'.
On June 17, Mrs. Butterworth's confirmed it has begun a 'complete brand and packaging review', Mail Online reveals.
An official statement made by their parent company, Conagra Brands, reads:
"The Mrs. Butterworth's brand, including its syrup packaging, is intended to evoke the images of a loving grandmother. We stand in solidarity with our Black and Brown communities and we can see that our packaging may be interpreted in a way that is wholly inconsistent with our values."
Furthermore, the company explains they understand the significant role their packaging can play in 'eliminating racial bias'. The statement continues:
"It's heartbreaking and unacceptable that racism and racial injustices exist around the world. We will be part of the solution. Let's work together to progress toward change."
What's more, Uncle Ben's has announced it's 'evolving' its brand in response to concerns about racial stereotyping. 
This came only hours after Quaker Foods revealed it was scrapping the Aunt Jemima's name.
On Wednesday, parent company Mars, Inc revealed they were making these changes in order to help 'to put an end to racial bias and injustices'. Uncle Ben's packaging has long featured a black rice farmer as its logo.
In a statement, the spokeswoman Caroline Sherman said:
"As we listen to the voices of consumers, especially in the Black community, and to the voices of our Associates worldwide, we recognize that one way we can do this is by evolving the Uncle Ben's brand, including its visual brand identity."
Both Aunt Jemima and Uncle Ben's have long been slammed for their racist origins. As PR Museum explains, the terms 'aunt' and 'uncle' refer to how white southerners addressed older black people or African American slaves because they refused to give them courtesy titles such as 'miss' or 'mister'.
Quaker Foods announced it would remove the name and logo after recognizing the branding 'origins are based on a racial stereotype'.
Earlier on Wednesday, chief marketing officer Kristin Kroepfl stated in a press release:
"As we work to make progress toward racial equality through several initiatives, we also must take a hard look at our portfolio of brands and ensure they reflect our values and meet our consumers' expectations."
The company said it's overhauled pancake mix and syrup will hit shelves by the fourth quarter of 2020. The new name will be announced at a later date.
A number of companies and brands have considered rebranding their products to encourage racial equality after George Floyd's death at the end of May.
Many social media users and celebrities have praised the new branding solutions.
Moreover, popular faces such as Tamar Braxton and astrophysicist Neil deGrasse Tyson have also expressed their admiration for the new ideas.
I know for some WP the aunt Jemima brand being canceled may seem petty. But as a little girl I remember asking my mom "why do they have the slave lady on Gone with the wind on the pancake box?"So please miss me with the B.S. I been stopped buying that.Krusteaz is better anyway🤷🏽‍♀️

— TAMAR "THUG" BRAXTON (@TamarBraxtonHer) June 17, 2020
It's not that Aunt Jemima was a symbol of a racist past, she was the very embodiment of a racist past. She will not be missed by anyone who knew that. pic.twitter.com/7F3yx62oYX

— Neil deGrasse Tyson (@neiltyson) June 17, 2020
What's more, singer and songwriter Kirby powerfully expressed her opinion on Aunt Jemima's symbolism and origins. She posted a video of herself explaining the racist roots of the pancake brand. In the video, Kirby asks:
"Did you know that the name Aunt Jemima means slave mammy of the plantation south?"
How To Make A Non Racist Breakfast. #BlackLivesMatter #AllBlackLivesMatter #BlackWomenLivesMatter pic.twitter.com/WY6irZwWtJ

— KIRBY (@singkirbysing) June 15, 2020
The singer then dumps the pancake mix into the sink while proclaiming:
"Not today. Black Lives Matter, people. Even over breakfast."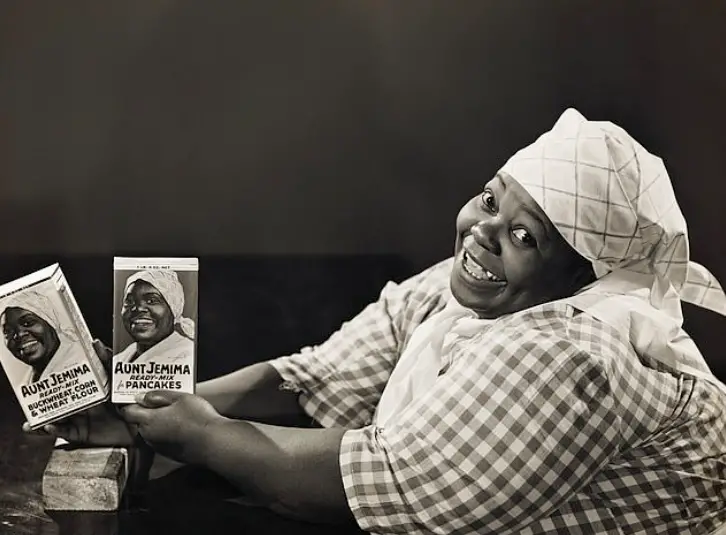 Although Quaker assured they are about to redesign the packaging, they did not reveal any details about what the new branding will look like.
Additionally, on Tuesday, PepsiCo also announced a set of initiatives worth more than $400 million over five years to support black communities and boost black representation at PepsiCo.
We're committed to doing our part to help dismantle the systemic racial barriers that block social + economic progress for Black people in this country. Today we're announcing a $400M+ initiative focused on 3 pillars: people, business, and communities: https://t.co/5gn9uFXiYw pic.twitter.com/unQOK49fxH

— PepsiCo (@PepsiCo) June 16, 2020
In an official message, the company's CEO states:
"So today, I am announcing the next step in PepsiCo's journey for racial equality: a more than $400 million set of initiatives over five years to lift up Black communities and increase Black representation at PepsiCo. These initiatives comprise a holistic effort for PepsiCo to walk the talk of a leading corporation and help address the need for systemic change."