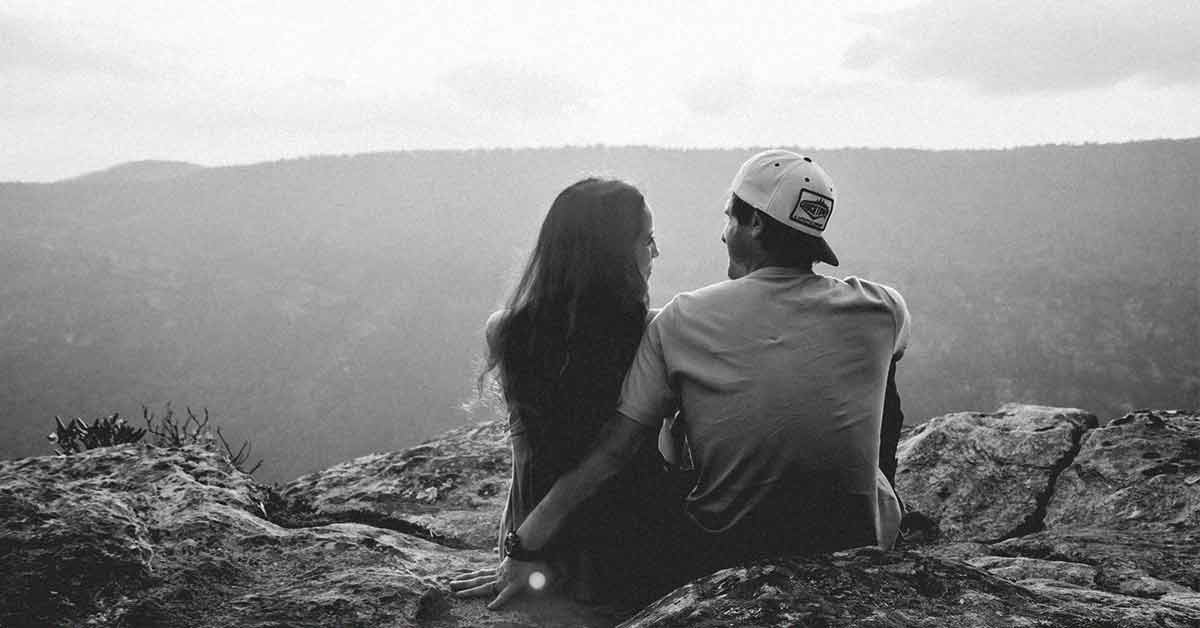 7 Essential Reasons For Staying Faithful In Your Relationship In Today's Hookup Culture
Falling in love is a magical experience which makes us forget about everyone and everything and fly with the wings of love.
But when the initial boost of passion and attraction is gone, we might have to face the fact that the person we've been falling head over heels for is not that perfect.
The fact is that love is not a straight line that's why our feelings could change and become less strong and intense than in the beginning. This is when our loyalty for the partner might be put to the test.
And the worst part is that no one of us who live in the today's so-called hook-up culture could firmly promise to their loved one that he or she would be able to resist "the temptation of tasting the forbidden fruit." Or in other words that we wouldn't cheat on our partner even by having a one-night stand.
So, since there are no guarantees when it comes to love could we use some universal piece of advice on how to avoid losing the spark in our relationship and protect ourselves and our partner from falling victims to dishonesty and betrayal?
According to the opinions of different relationship experts, the partners who are faithful to each other usually are the ones who think alike and show their feelings daily:
"They … do little, nice things for each other every day, so they both felt important and cared for in the relationship, they do things that make their partner happy, and they like spending quality time together talking and communicating about life," relationship counselor, Heidi McBain explains.
And this is not the only factor which strengthens the trust in the relationship.
Different relationship experts helped us make a list of 7 essential reasons for staying faithful in your relationship.
Here they are:
1. You don't judge and accept each other for who you are
According to Julia Colangelo, LCSW, couples who stay faithful know that they are not perfect, but they accept this and are willing to work on their flaws.
2. You are honest with each other
Judi Cinéas, Ph.D., who is a psychotherapist and marriage counselor explains why honesty is the foundation of trust and faithfulness in a relationship:
"Couples who are open with each other create a more secure environment for their partners. Fostering open communication allows you and your partner to know each other and know each other's wants and needs. It also creates a space where your partner can communicate their desires."
So, the people who have successful, monogamous relationships are the ones who find a way to tell their partner all the important things that happen to them. No matter if it's about getting a promotion or the fact they feel unsatisfied in bed.
3. You are supportive
Faithful couples are the couples who stick together in good and bad times. Partners go through difficulties and overcome challenges together. They think for each other even if they are far away and show how much they care for each other through different acts of love. Here is the opinion of Dr. Rebekah Montgomery, a clinical psychologist:
"Being aware and checking in on your significant other is important in relationships. Being in the know and supporting each other helps to keep your bond tight."
4. You appreciate each other
According to many experts, gratitude is a critical factor for having a healthy and stable relationship and staying faithful to your significant other. Dr. Montgomery also thinks this is true:
"Expressions of gratitude and compliments not only feel good to hear, but they cement your connection and remind you of what you love about your partner. "
That's why you shouldn't be afraid to pay compliments to your partner and remind them of all the things you love and respect them for.
5. You argue because you try to solve problems
Although most people look negatively on arguing, fights that are productive are vital for keeping your relationship stable and healthy in the long- haul. According to Anne Marie Foscolo, couples counselor:
"Surprisingly the fact that we fight with our partner could make us closer with them. When we argue we try to resolve a problem which is the right thing to do instead of ignoring what is bothering us. If the problems are not discussed on time, they would eventually become more serious, and this could lead to ending the relationship."
6. Your relationship is one of the most important things for you
As Sarah E. Clark, licensed therapist and relationship expert explains why taking your relationship as priority is crucial for staying faithful to your partner:
"Partners know that they're not going to be going outside of their relationship to get what's missing, so they make an effort to maintain and improve things with their partner," she says.
The fact is that successful relationships need a lot of effort, time and devotion and faithful partners are not afraid of that.
To satisfy your partner's most intimate needs, you have to be well aware of what they want and don't want in the bedroom. And this also means being ready for open conversations and discussions about it as well as for doing what your significant other craves for in bed.
Another important thing is, to be honest about your needs. You should also be ready to try new and different things in bed to make the couple's sex life more exciting and satisfying
So if your partner wants ýou to tear their clothes off during sex, you shouldn't be ashamed to do it. Of course, if you don't feel comfortable about it, you'd better discuss it with them and try finding other trick both of you could use to feel satisfied in the bedroom.
Eventually, we should all remember that investing time and efforts in the relationship is what makes it successful.
Only this way we can develop true closeness with our significant other and eliminate any thoughts about cheating and the need for another partner in our life.
Are you faithful?
Please share your experience in the comments.