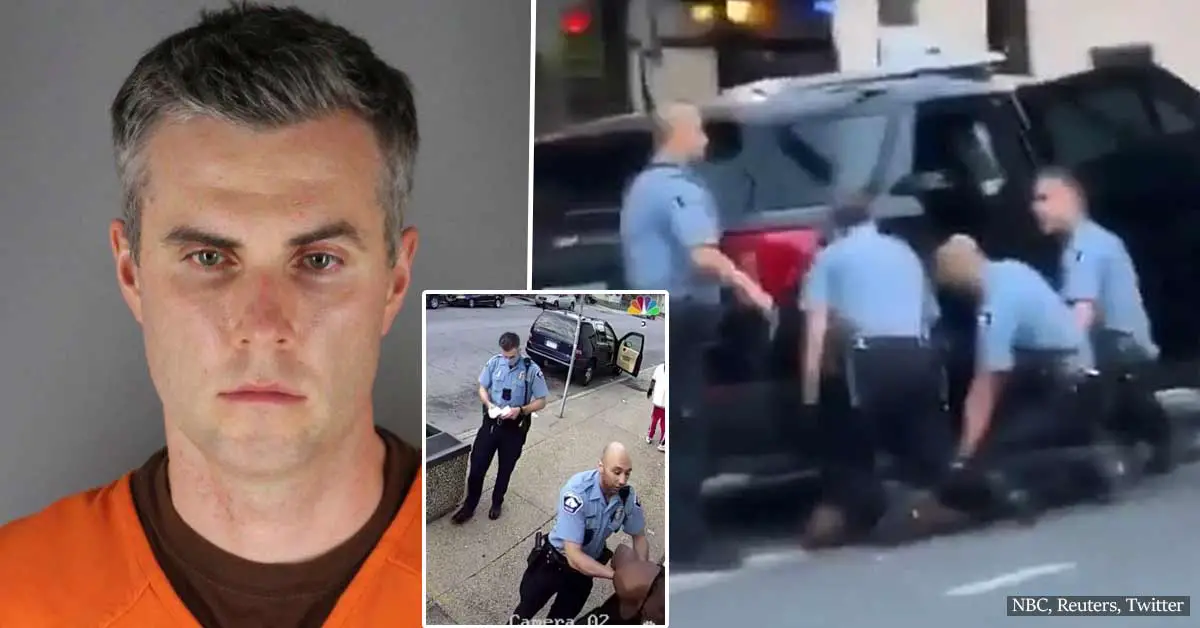 Fired Minneapolis police officer Thomas Lane, one of 4 charged in George Floyd's death, pays bail and leaves prison
One of the cops charged with the death of George Floyd paid his bail and was let out of prison last Wednesday. 
37-year-old Thomas Lane, who was held on a $750,000 bail, was released Wednesday afternoon from Hennepin County Jail, according to a Sheriff's Office spokesman.
A fundraising page that was set up for him has since been closed. The page received money through PayPal donations while saying that Lane's bail amount was unfairly high and adding that he "did everything he could" to save Floyd's life.
Lane's lawyer, Earl Gray, confirmed that the page was legitimate, but he wasn't aware of how much money it had managed to raise for his client or who set it up in the first place.
The site said:
"Lane and his family appreciate your support and prayers during this time."
NEW: Thomas Lane, one of the four Minneapolis police officers involved in the death of George Floyd, has been released on bail. https://t.co/YfmxpREtHU pic.twitter.com/Mv4zMhB0qo

— ABC News (@ABC) June 10, 2020
Lane is one of the three policemen charged with aiding and abetting second-degree manslaughter and aiding and abetting second-degree murder in connection with the forceful restraint of George Floyd before his passing. His lawyer said Lane accepted bail with conditions.
At the moment he is with his wife, even though Gray would not share information regarding his whereabouts out of concern for his safety. 
Lane's next hearing is set for June 29, and Gray said he will file a motion to dismiss all charges.
"Now we can watch what happens next from outside," the lawyer. "We will bring a motion to dismiss and hopefully it will be granted."
I can't stop thinking about the cop that tried to stop Chauvin.

I just can't.

If he ends up in prison on murder charges, why would any cop ever speak up again? He tried. Chauvin had seniority.

The system is broken. I'm so torn about Thomas Lane. He should have done MORE.

— joanna schroeder (@iproposethis) June 4, 2020
The other officers remain in prison:
Derek Chauvin, who has been charged with second-degree murder and second-degree manslaughter; and Alexander Kueng and Tou Thao, who are facing the same charges as Lane.
The charges say that Lane, who first took Floyd into custody, held his legs down while Kueng held his back and Chauvin pressed his knee on Floyd's neck as he begged for air before passing away.
Kueng and Thao's bail has been set for $750,000, while Chauvin's bail is $1.25 million.
For Good Morning Britain's interview with Earl Gray regarding Lane's case please see the video below.
What are your thoughts on the madness currently taking place in the United States? Let us know by joining the conversation in the comments and please share this article if you've found it informative.