Woman with the WORLD'S LARGEST MOUTH finally gets her Guinness World Record recognition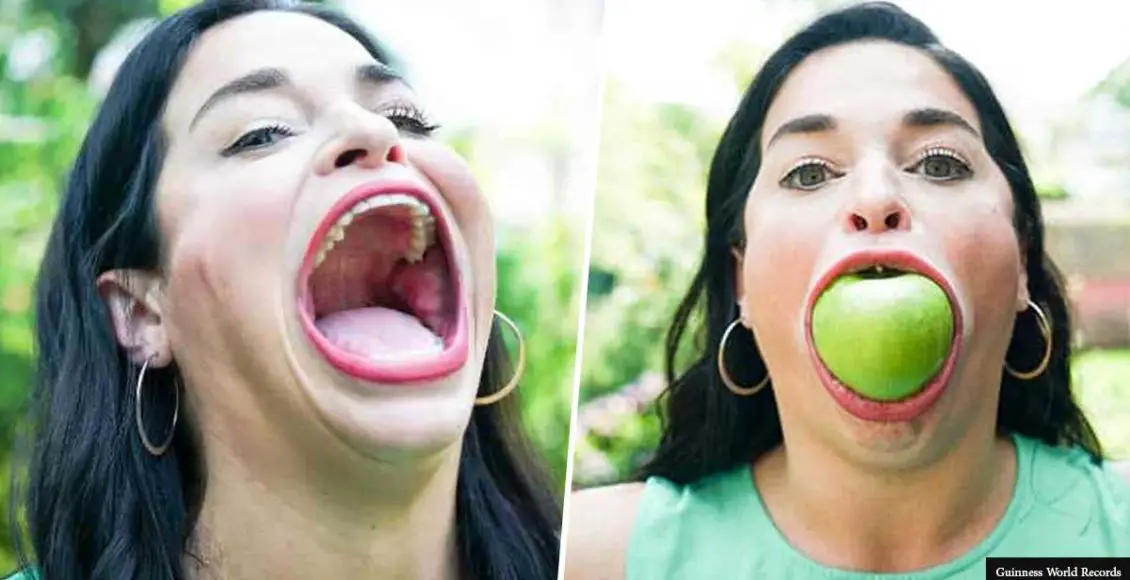 The woman with the "World's BIGGEST Mouth" finally got recognized by the Guinness World Records.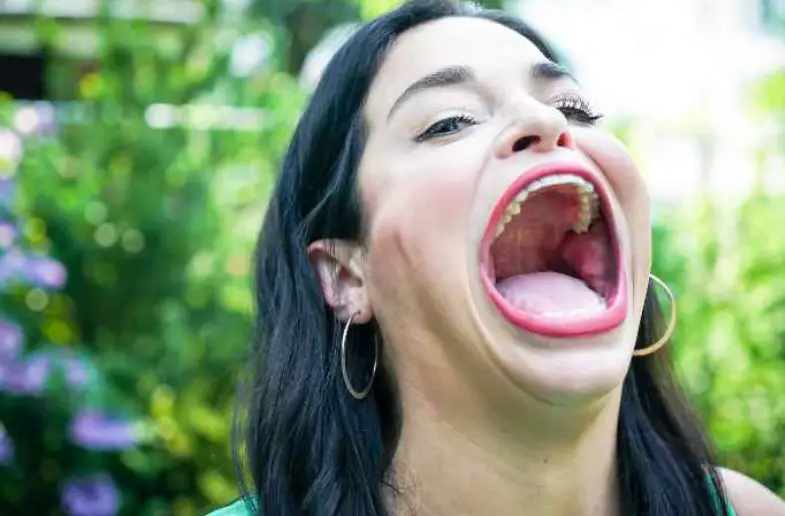 Credits: Guinness World Records
We have already told you the curious story of Samantha Ramsdell – the woman with the biggest mouth in the world. Well, her story got a lot more interesting after she finally got the Guinness World Records recognition she deserved.
Throughout her life, she was often bullied for her big mouth, as per Newsner. However, it is now the reason she is adored by thousands of people all over the globe. What's more, the 31-year-old officially holds the record for being the female with the world's largest mouth – 6.52 cm.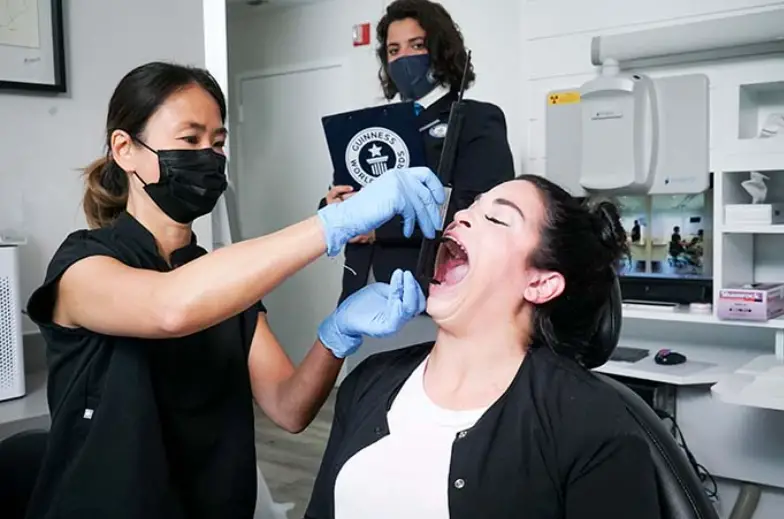 Credits: Guinness World Records
Opening up about her childhood insecurities, Samantha told CBC:
"I grew up thinking that this was a flaw and being really insecure about my mouth. Of course, I got called names growing up and, you know, it was just something that I was self-conscious of. I always used to put concealer over my lips and never wore lipstick because I didn't want to accentuate the size of my mouth."
Fortunately, Ramsdell eventually fell in love with her uniqueness and was brave enough to share it with the whole world.
Samantha's peculiar gift helped her become Internet-famous in no time, having over 93k followers on Instagram and… wait for it… 1.7M followers on TikTok. 
The newest record holder said:
"I can't imagine if years ago I would have been comfortable or confident enough to do this and tell the whole world, like, yes, my mouth is big. In a world where, like, so many of us are trying to look like the same person and trying to be this Kim Kardashian, I feel like everyone looks the same. We should be celebrating what makes us different and what makes us unique. So I hope it just inspires others at the end of the day."
After receiving her award, Samantha told Guinness World Records:
"My mouth has set me apart from the other millions of comedians, singers, and all these other creators. I never thought it would be possible to be this famous off my mouth, but it's incredible.
It's really really cool."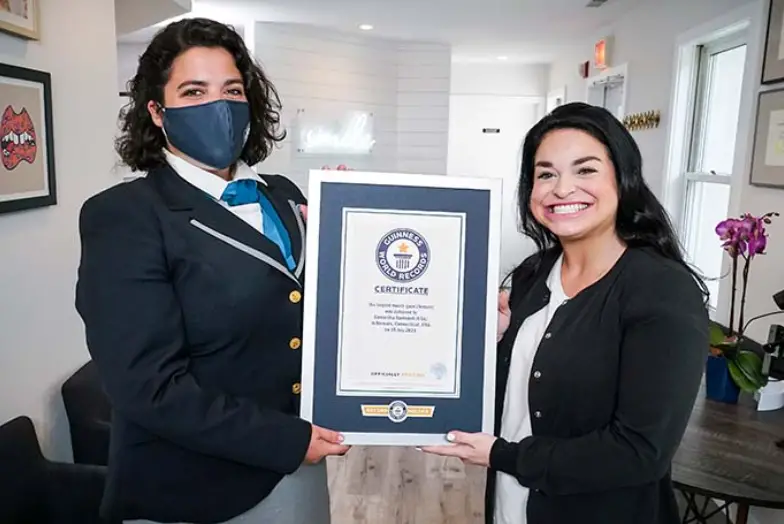 Credits: Guinness World Records
She added:
"Being 31 and being able to get a record for something that really I was so insecure about, something that I wanted to keep so small, it's great because now it's like one of the biggest, best things about me."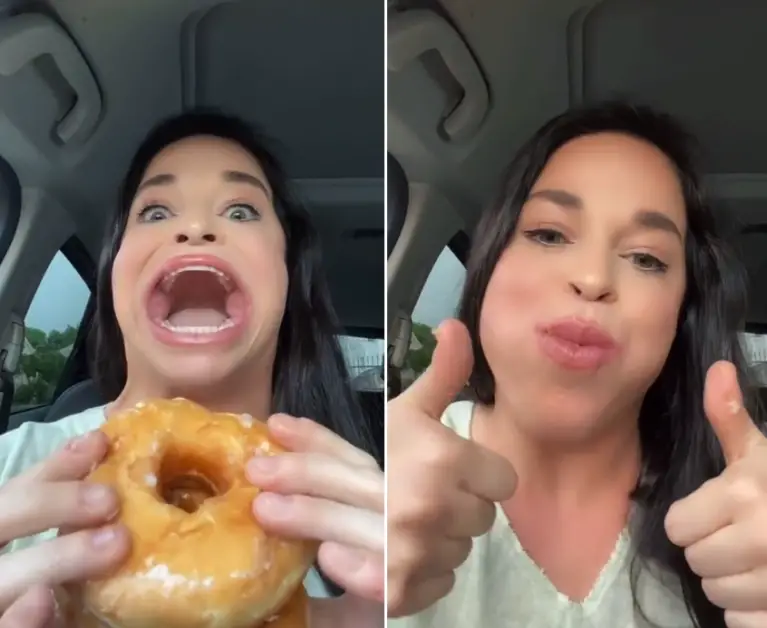 Credits: Instagram
If there is anything you feel insecure about or anything that makes you stand out, here's what Samatha has to tell you: 
"If I had advice for anyone who had a large body part, or something really unique, and they wanted to go for the Guinness World Records title, I would say do it! Do it proud and make it your biggest asset.

It's your superpower, it is the thing that makes you special and different from everyone else walking around."