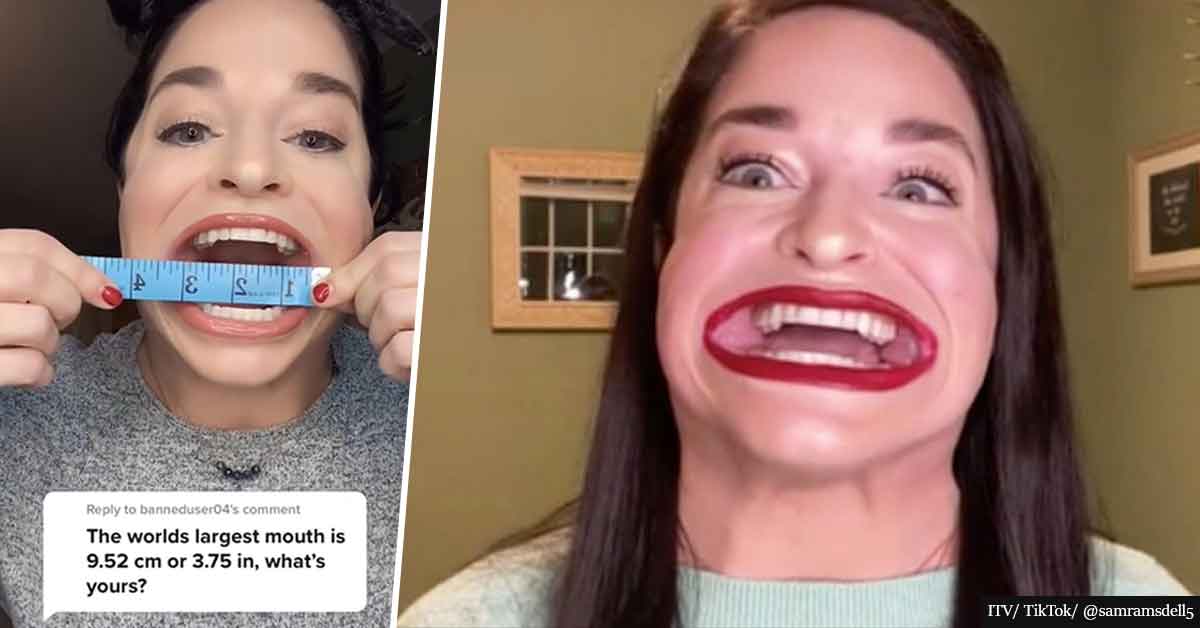 Woman with the "World's BIGGEST Mouth" gets TikTok famous in no time
"Guinness wheres my award?" TikToker, who claims to have the biggest mouth in the world, gains 1.5M of followers in no time.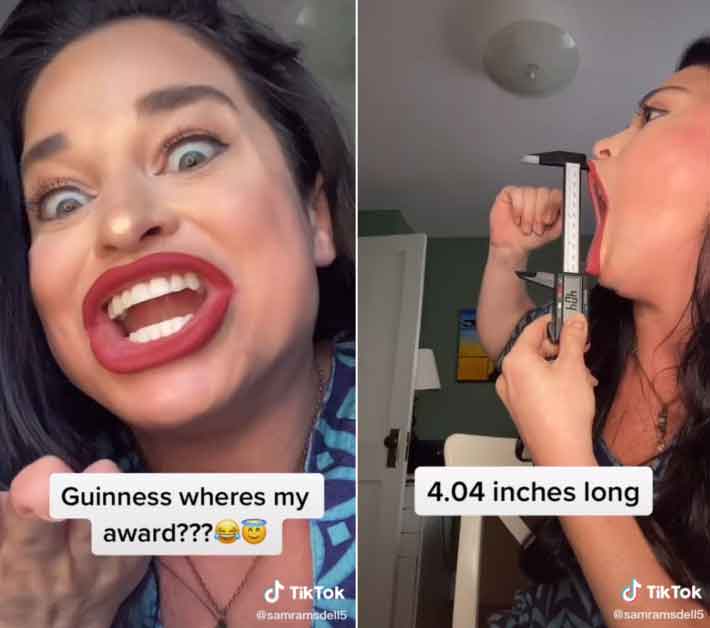 Samantha Ramsdell, 30, is one of the most viral TikTokers right now because of her… mouth. In a series of videos, the woman proves she has "the world's biggest mouth" by eating whole sandwiches and pieces of cake in a single bite. She has even measured the distance between her lips, which turned out to be 4.04in long.
Talking to LADbible, the social media celeb said:
"I started growing popularity over lockdown, I'd make a lot of funny face videos, comedy skits and singing parodies. But any video involving my mouth and the faces I can make always went crazy viral."
According to Samantha, TikTok pays up. 
Commenting on her impressive TikTok success, she said:
"TikTok actually pays their top creators now based on how many views and it's about 0.3 cents per 1,000. It doesn't sound like a lot but some of my top videos have over 50 million views, so if you do the math, it ain't too shabby for eating subway sandwiches on camera!"
As she is an aspiring singer, the TikTok star is convinced that her big mouth contributes to her beautiful voice. She notes that legendary musicians such as Steven Tyler, Mick Jagger, Fantasia Barrino, and Alanis Morrissette all have big mouths, just like her.
Although Samantha used to be frustrated to have the shocking size of her mouth as her main source of success, she eventually realized that "any press is good press."
"It is a little frustrating sometimes because I wish I could also be known for my singing and comedy videos too, but hey, any press is good press!"