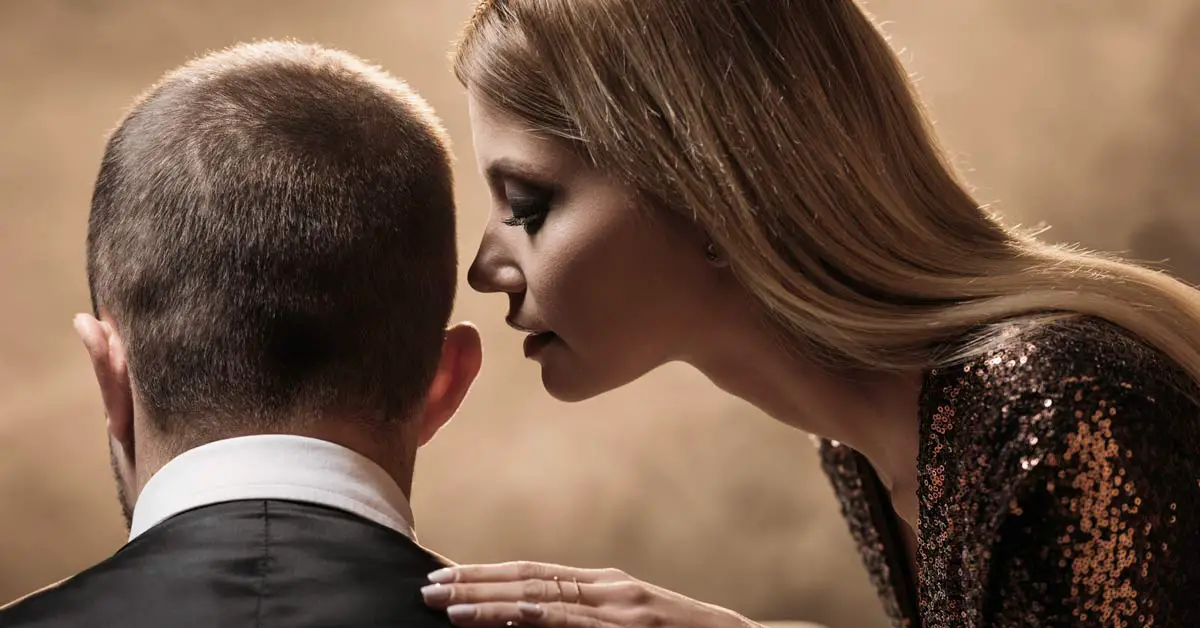 8 Tips On How To Turn Your Man On (outside the bedroom)
When a man's needs are fulfilled he automatically strives to do better, not only in his relationships but in all areas of life and let's be honest, we love when they are happy and striving to be the best versions of themselves.
I find that men aren't so different from us women, except for the fact that it takes very little to keep them happy, many of them are simple creatures. Man's greatest need in life and in love, is to feel appreciated, respected and needed. They love knowing that their woman considers them their modern-day superhero.
Now, in order for us women to keep the men in our lives on top of their game, we need to realize that they are slightly different to us. We tend to want, among other things, more love and emotional interaction along with affection, don't get me wrong, men need these things too but most of them tend to place a much higher value on appreciation, respect and validation, and by no means am I saying women don't need those things too but this article is about the men in our lives and what they value as important in a relationship.
When speaking to my partner about what really turns him on, (outside of our bedroom) he had a few really awesome points to make.
These points are in no way a set of rules and as my partner doesn't speak for all the men in the world, I feel what he said was relevant and I'm sure many men do feel the same way too.
1. Men love protecting us
It doesn't matter how strong and independent us women can be, men will always have the burning desire to protect. The greatest thing about this, is that they do it in a way which, at first doesn't seem like much but once you feel the warmth from their coat on a cold night, and the feeling you get when he gets up in the middle of the night to investigate strange noises, it's easy to see how they protect us.
2. Men love when women are keen on adventures
Men want a friend, as well as a lover, someone who is keen to go on adventures with them. They adore the effort we put into getting involved with their favorite activities, like mountain biking, football, camping, walking the dogs etc. They have very little care for messy hair and mascara, especially when all their attention is on the fact that you've joined in on something they enjoy. Not only does this bring a breath of fresh air into the relationship it also strengthens the relationship between the two of you.
3. Men love when we are their biggest fan
Emotional and physical support is important and means the world to them when it comes from us. One way to make your man feel appreciated and valued is to believe in him, praise him if he's done good and achieved something he set out to achieve, tell him you're proud of him, never criticise him in public, have his back, be in his corner and he will be in yours. The important thing is, once a man gives his heart and commits he will be there through the tough and good times and wants to know that his lover will do the same.
4. Men love their space and time with the other guys
One of the biggest turn on's for a man is when his woman is willing to give him space when space is needed. A woman who doesn't have an issue with him spending time with his guy friends. Once men have the space that they desire they bounce back better and stronger. Never resent him for wanting space, encourage him to submerge himself in his hobbies and to go out with the guys. Space in a relationship allows both people to pursue their passions and find things or hobbies that define them outside of the relationship.
5. They love a woman who knows how to hustle
One thing men love about a woman is their drive and ability to make the best out of any situation life gives them. Their ability to hustle and provide when needed. Let's be honest, there's something really attractive about a woman who knows how to hustle, a woman who is in control of her life and knows what she wants and who isn't afraid to get it.
6. Men adore women who are confident
Another thing men find irresistible is self-confidence, not the arrogant, vein type of confidence, but the genuine kind that comes from knowing who you are right down to the soul. Being confident means that you don't rely on anything or anyone to make you happy or fulfil your needs, you are capable of doing it yourself. This is by far one of the most attractive traits one can have. When a woman is completely comfortable within her own skin it's easy to appreciate others and lift them up, this is one of the most desirable traits to men because when you are self-assured and comfortable there is no space for jealousy.
7. Men love it when we flirt with them
Who says that once you've entered into a relationship the flirting must stop? Men love it when we flirt with them, it makes them feel special. Tell him what he does to you and how he makes your body feel. Flirting helps with keeping your sexual connection healthy and strong. Send him a naughty text message every once in a while, secretly touch his thighs, flirting is really fun when done right. Say things that will make him smile with excitement for what's to come next.
8. Men love women who make them laugh
We all love a good laugh, but it's even better when your partner regularly makes you laugh. No one wants to be stuck with someone who is grumpy or has no sense of humor, so play fight with them, joke around, be joyful and never forget to keep the childlike playfulness alive. Often, when men are asked what they find attractive or what they'd want in a woman, this one is near the top, almost all of them say they want a woman who they can laugh with. Laughing is medicine, it causes the brain to release endorphins which make us feel awesome! Laughter also has the ability to lighten dark or tough situations.
The bottom line is that making your man Roar doesn't necessarily mean in the sexually. It means igniting his internal fire and zest for life by fulfilling his needs and desires, making him be the best version of himself.
Making him Roar is about spending quality and sensual time together, allowing, accepting, embracing and most of all, enhancing the qualities of one another.
When this is achieved the relationship flourishes and feel good juices flow!