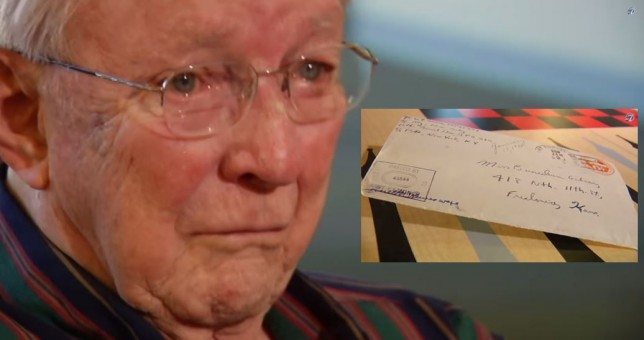 This… This is the Face of True Love.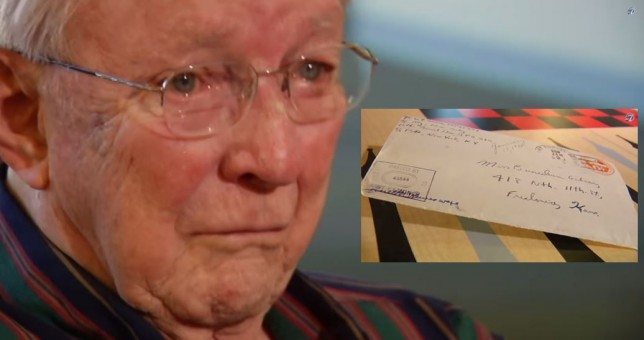 Some stories that we come across are intended to make us laugh. Some stories are there to make us think. Some stories just want to sell us the latest line of BS.
I'm writing this story because I want you to cry…
I want you to cry at the joy, and the heartache, and the pure honesty of a 90 year old man reading one of his first love letters to his his wife, simply because it is absolutely beautiful – and I am man enough to admit that it made me tear up.
Bill Moore was a 20-year old soldier fighting in World War II when he penned a letter to his sweetheart, Bernadean. Bill had no idea if he'd ever see Bernabean again after their first meeting, let alone be lucky enough to marry her and spend 63 loving years together. "My darling, lovable, alluring Bernadean," he reads, laughing at his boyish gabbing, "You are so lovely, darling, that I often wonder how it is possible that you are mine. I'm really the luckiest guy in the world, you know. And you are the reason." All the while tears coursing down his cheeks in spite of his laughter…
The letter that Bill wrote to his darling Bernadean was found in a vinyl record sleeve by Ilene Ortiz of Westminster, Colorado when she purchased the record at a thrift store. Once she read it, she knew she had to try and find the family of the author of the letter. Not only did she find the family, she found the man.

Melina Gale, one of Bill's daughters was the first to be contacted about the letter. "I can't believe Ilene found this," Gale told CBS. "Most of [my parents'] dating was through letters in the war. And that was the one thing I remember her talking about. It meant everything to get that letter. And we can't find them. So this is the only original we would have."
And then there is the moment that Bill gets the letter…That beautiful moment where a man shows us what it is like to love one woman for your entire life. You can see it in his eyes…The memories, the love, the heartache…
I warn you now, if you don't want to be crying in the next 2 minutes, don't watch this video…