This Restaurant Serves Dinner On A Ferris Wheel To Ensure Social Distancing
In October, a Michelin-starred restaurant in Budapest offered a fine dining experience like no other.
Costes restaurant offered guests dinner on the Budapest Eye Ferris Wheel on October 17.
The event was held with the aim of providing a socially distanced, safe space for dining.
After the event's success, the owner decided to plan another one for the coming spring.
The fine dining experience was held after the restaurant witnessed a sharp drop in visitors due to COVID.
It is no surprise that the pandemic has resulted in a decrease in tourism, sales, and profits. As a result, Michelin-starred restaurant Costes in Budapest had to become creative and find a new way of attracting visitors. According to FOX News, the marketing manager of the restaurant Andrea Márton explained that they had to come up with a "COVID-safe environment for a Michelin-experience". Thinking of innovative ways to do so, Costes partnered up with the Budapest Eye to give guests an experience to remember.
Costes owner Karoly Gerendai spoke to Reuters about the event:
Now that there are not many people either on the wheel or in the restaurant because there are no tourists, the opportunity arose that we could do this […] It is now especially important for people to be able to be separate from other guests to be safe, and the ferris wheel is ideal with its separate cabins.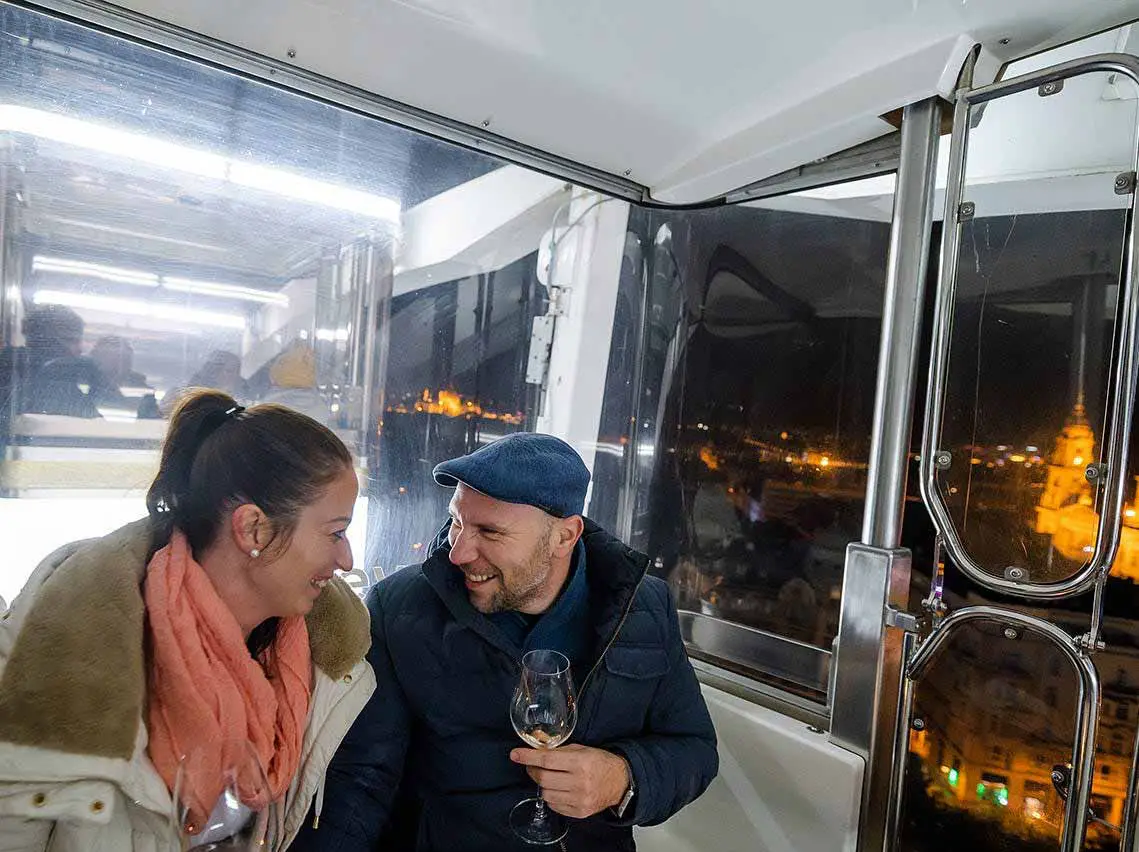 Gerendai is planning on holding another event in the spring.
Tickets for the socially distanced event cost around $155 and were sold out within a few days of going on sale, reported the Insider. On Instagram, Costes restaurant shared the menu for the four-course meal it had planned for the event. The impressive menu consisted of 'stewed beef and duck liver terrine with roasted root vegetables, grilled gnocchi with Jerusalem artichokes in marrow sauce, and Poire belle Hélène (poached pears) for dessert.' After the event's success, Gerendai revealed that he is hoping to plan another event for the warmer months of next year.
Szabolcs Balazs, a guest who attended the event with his wife and children, shared:
We wanted to get out a bit and enjoy an experience again because we have been living quite closed in […] We used to go to restaurants quite often; we have been to two Michelin-starred ones, but because of COVID we stopped going. So this is the only chance for us now because here we are really separated.
Although we hope that by spring, the pandemic will be a thing of the past, we cannot wait for the Michelin-starred restaurant's second event.