This Genius Travel Hack Will Let You Sleep Like A Baby Next Time You Travel By Airplane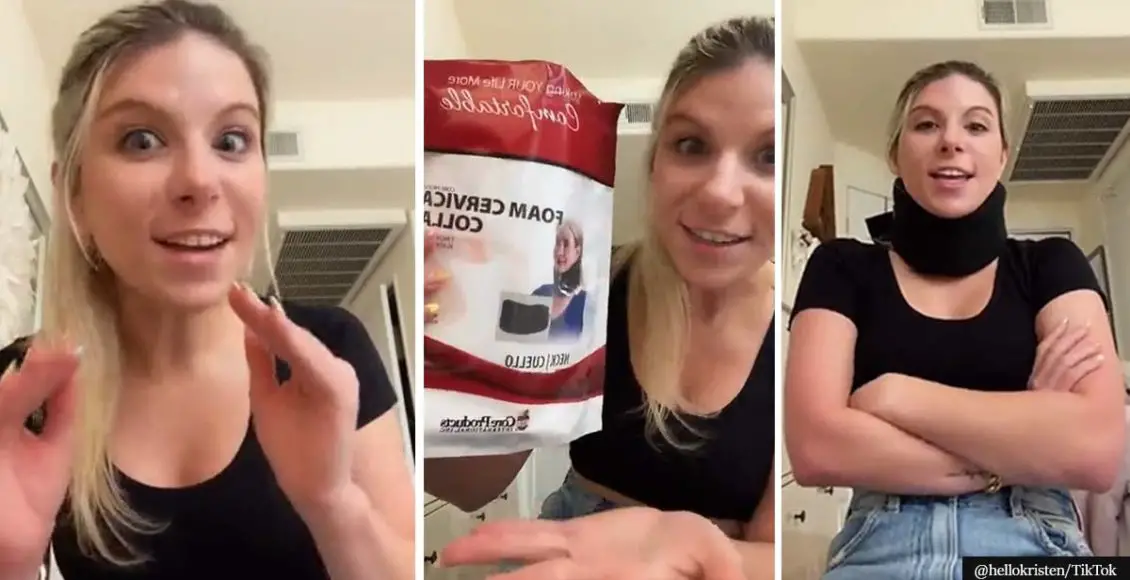 An ingenious hack by a TikToker to help you sleep better on an airplane has gone viral. 
If you've ever tried to take a nap on a flight you must know how painfully excruciating the experience can be, no matter how much you twist and turn.
Thankfully, some comfort can be achieved by using a travel pillow, but chances are high that you'll end up with some neck pain as a result of using one.
But that's all about to change, thanks to Kristen (@hellokristen), who came up with the great idea of buying a neck brace to offer some additional support while sleeping on a flight.
In her video she said:
"I don't know if anyone else has done it before, but this came straight from my brain on my last flight."
Kristen decided to try the hack after a few unsuccessful attempts to use travel pillows and wishing something would just "hold [her] neck in place, kind of like a neck brace."
And that's when she purchased a $7 brace from Walmart, explaining that she doesn't mind the looks she gets from other people as long as she can get a good rest. 
She went on to say:
"When you lay back, your neck's not going anywhere."
Many people were excited by her discovery, with one person saying that the support such a brace can offer was "exactly what [they] want in comfort" while others shared they'd been using the same hack for "years."
One person said:
"Omg why have I never thought of this, you are a legit genius."
Sure, maybe it isn't the coolest way to look while traveling, but hey, as long as you can get some much-needed rest in, why not go for it?
What are your thoughts on Kristen's idea? Let us know by joining the conversation in the comments and please share this article if you've enjoyed it.