Teacher writes 'absolutely pathetic' on 7-year-old's math paper
A Valley View second-grade math quiz went viral after a teacher wrote the words "absolutely pathetic" on the student's paper.
Across the top of the student's 50-question math quiz, the teacher wrote: "Absolutely pathetic. He answered 13 in 3 min! Sad."
7-year-old Kamdyn Piland was left heartbroken: "She made me really sad and upset."
People have signed two different petitions as some believe the teacher should be fired while others support her.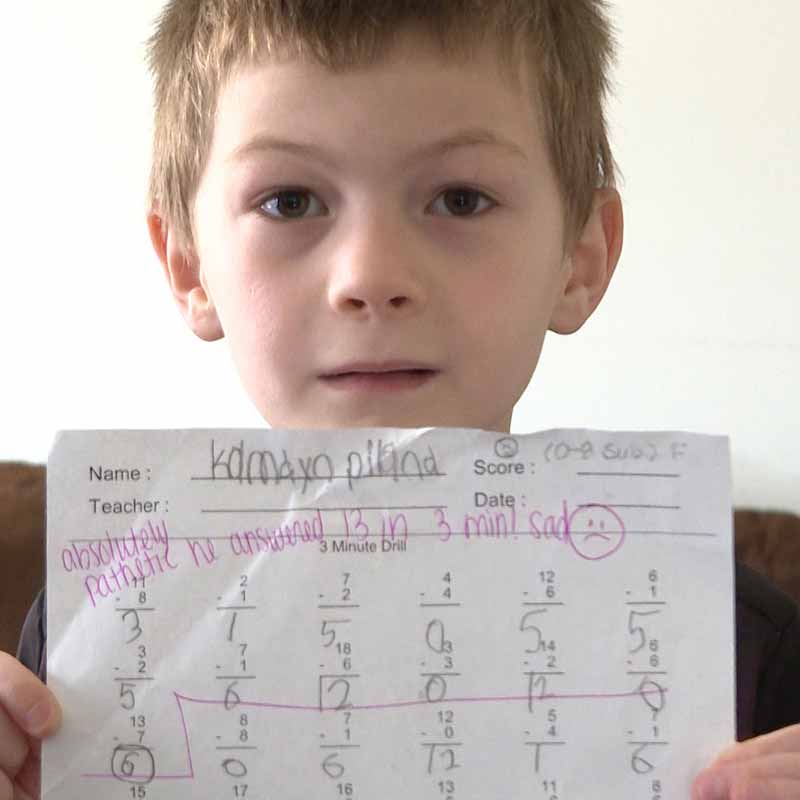 In 2019, a photograph of a second grade Valley View quiz went viral.
The words "absolutely pathetic" were written across the top of Kamdyn Piland's math quiz. The teacher wrote that the 7-year-old child had answered just 13 out of the 50 questions on the 3-minute test. Heartbroken, Kamdyn showed the quiz to his father Chris Piland who then shared the story on Facebook. Posting a photograph of Kamdyn's test, Chris wrote: "My son Kamdyn's teacher has been so rude to him and myself all year he comes home with this and I am beyond frustrated that someone would write this on a childs [sic] work such great motivation."

Speaking to FOX56, Kamdyn shared that he was heartbroken.
"It was really, really, really, really mean to do," shared the 7-year-old. "It broke my heart." Chris explained that he had confronted the teacher, Alyssa Rupp Bohenek, saying: "I believe what you wrote on his paper was extremely unprofessional and just very rude." In response, Bohenek had only replied saying that she is sorry he feels that way. Following this, Chris ensured that Kamdyn was removed from Bohenek's class.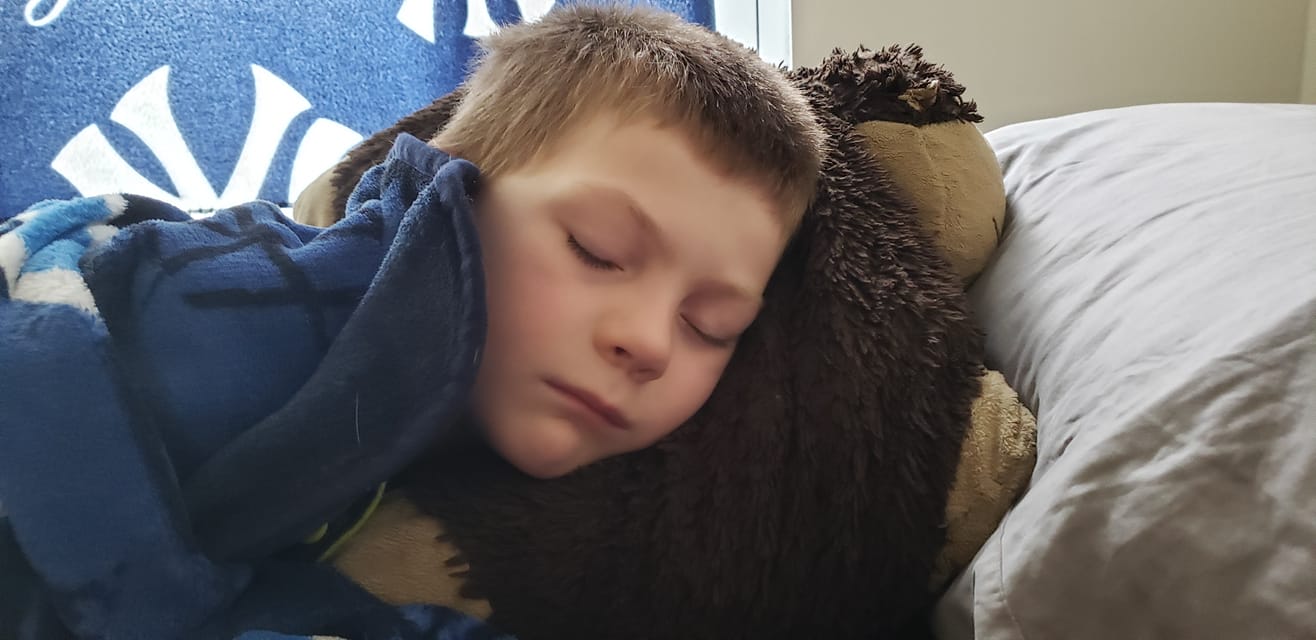 The story quickly went viral with people signing various petitions.
One petition called for Bohenek to be fired: "Alyssa Rupp Bohenek is a teacher for the Valley View school district that thinks it's ok to bully and talk down to her students, and needs to be removed. Fire Alyssa Rupp Bohenek." Although this petition was started two years ago, people are still signing it. Today, it has over 21,000 signatures. Nevertheless, not everyone believes Bohenek should be fired. Taking this further, people are signing a second petition to show their support for the teacher. 'It's a petition in support of Alyssa Rupp Bohenk from The Valley view School District to keep her job. What she wrote on the students paper may have been wrong to do, It is something she should reprimanded for but certainly not fired over." Over 1,000 people have signed the second petition.
The Valley View Superintendent told FOX56 that, despite people's comments and signatures, the issue "won't be dictated by social media."