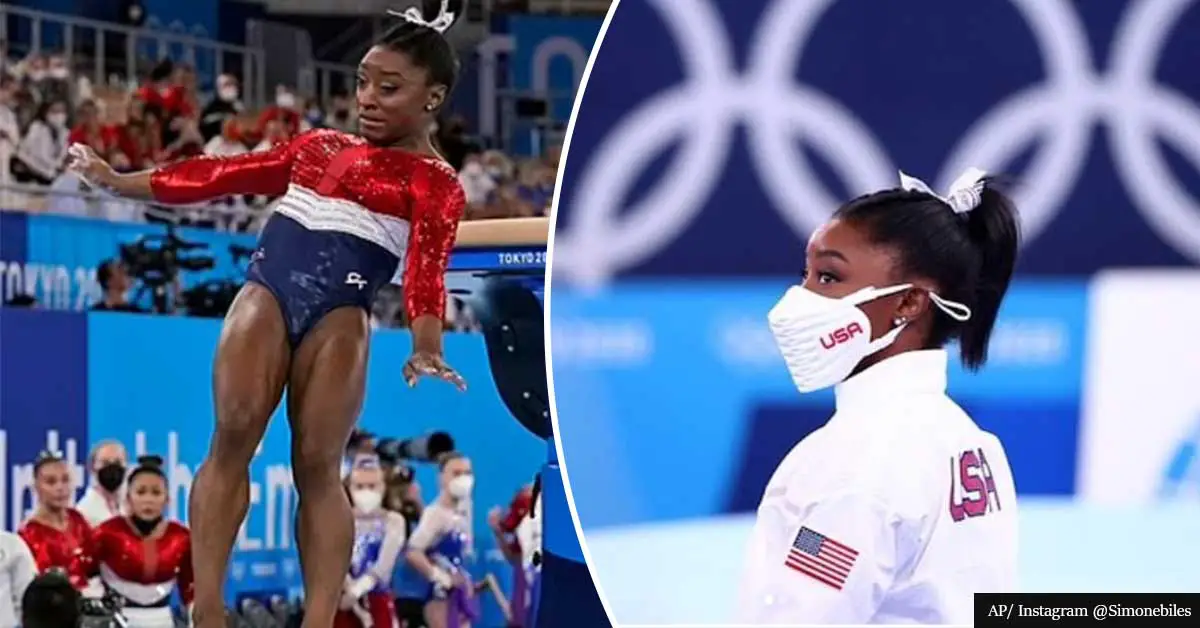 "I can't hear you over my 7 Olympic medals" – Simone Biles reacts to criticism over her decision not to participate at the Tokyo Games. 
A month after the end of the Olympics, American gymnast Simone Biles, 24, reflected on her experience at the Games and reacted to the haters slamming her for prioritizing her mental health.
View this post on Instagram
In an Instagram post, alongside a picture of the silver and the bronze Olimpic medals she took home, the young athlete wrote:
"Can't believe it's already been a month. Definitely not the way I planned the Olympics going but I wouldn't change anything for the world. 🤎 I'm proud of myself and the career I've had thus far."
As Daily Mail reminds, Biles shocked the world when she decided to withdraw from the Tokyo 2020 Olympics to focus on her mental health. Although she received a massive amount of support, the gymnast was criticized by many for "quitting" and therefore "abandoning" her team.
The athlete dropped out of the individual all-around, uneven bars, vault, and floor exercise finals, but she returned just in time for the balance beam final and ended up winning the bronze. 
In her emotional social media publication, Biles said:
"This Olympics doesn't erase the past accomplishments I've achieved nor does it define who I am as an athlete. I've pushed through so much the past couple years , the word quitter is not in my vocabulary."
View this post on Instagram
Addressing her critics, she added:
"For some of you that may be how you define me but keep talking because I can't hear you over my 7 Olympic medals which tied me for the most decorated gymnast EVER as well as most decorated American gymnast 😊🤭"
In less than two days, the gymnast's post received nearly 860,000 likes and thousands of comments. 
Surprisingly, some of her supportive comments came from well-known celebrities, including award-winning actress Viola Davis, who wrote: "Woooooooohoooooo!!!!!!!! 💗💗💗💗," and top model Naomi Campbell, who said: "Speak on it. Thank you, Simone Biles."
Simone's fans were also quick to cheer her, with one IG user saying:
"The example you set was far more valuable than any medal."
View this post on Instagram
Whether the athlete is going to compete in Paris at the next Olympic Games or not is still to be announced, but she recently admitted she is "leaving the door open."
However, she also acknowledged that withdrawing from this year's Olympics made her "feel human" for the "first time." Moreover, the 24-year-old said "pulling back" from gymnastics gave her an opportunity to make herself known for something other than her sporting achievements.
Although Biles is known for having earned 19 World titles and five Olympic medals, she claims there is a dark side to her success. 
According to Simone, many athletes, including her, are suffering from mental health issues that go unnoticed, as people focus mainly on their sports achievements. She hopes that speaking out about her own struggles will help raise awareness about the stress champions are forced to go through on a daily basis.
Biles said:
"Nobody understands the platform that we're on. Not a lot of people can relate to winning and to being an elite athlete and to doing the things and breaking the barriers that we're doing. But a lot of people can relate to mental health and normal people stuff…we're not seen as normal people walking around."
The 24-year-old gymnast continued:
"I know that I helped a lot of people and athletes speak out about mental health and saying no."