Sad-Looking Cat With Ehlers-Danlos Syndrome Found A Loving Home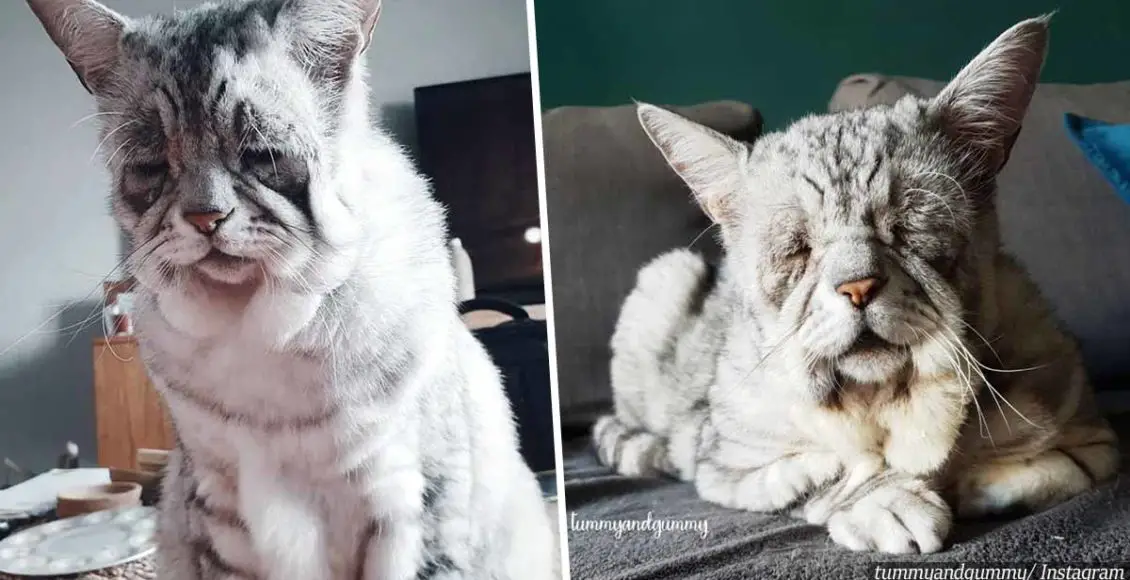 Toby, the 6-year-old cat, suffers from Ehlers-Danlos syndrome (EDS) or feline cutaneous asthenia (FCA).
This condition causes animals and people to have stretchy, loose, and fragile skin due to a lack of collagen. In addition to his condition, Toby has a 7-year-old brother: a fluffy black and white cat called Quinton. The brothers are both unique as Toby looks extremely sad at all times and Quinton does not have any teeth. Georgina and Christopher decided to adopt the two cats when their senior cat died. According to 9GAG, Georgina discussed their decision to adopt Toby and Quinton as she said:
I saw them on the RSPCA website and fell in love with their sweet little faces. We'd never heard of EDS before we found him, we just knew that he needed a loving home and we have so much love to give.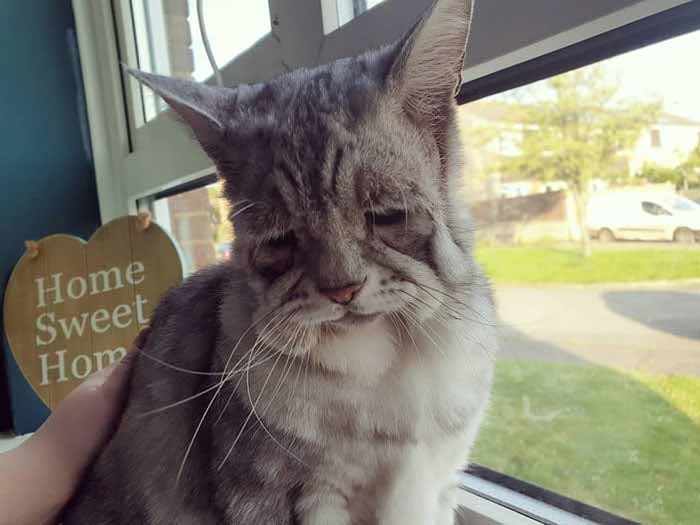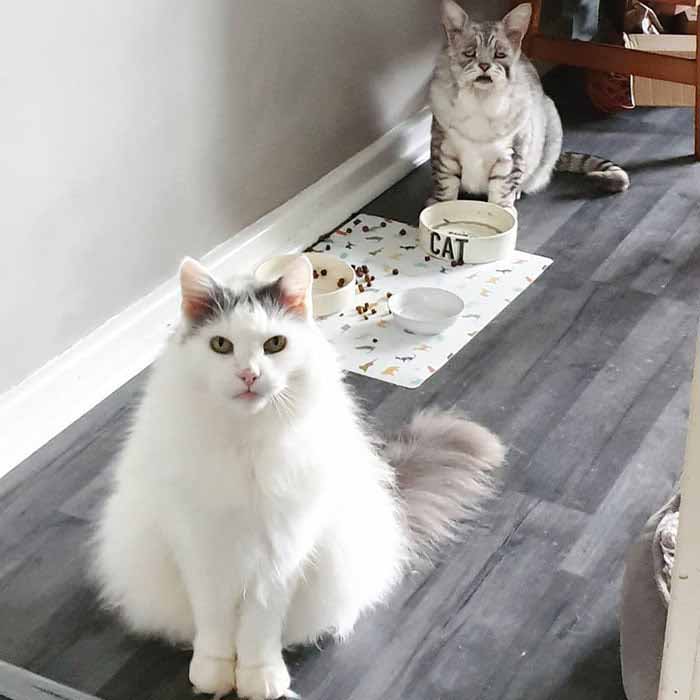 Toby's Ehlers-Danlos syndrome can cause complications in the future. 
While Toby's owners are aware that his condition can bring about complications and problems in his later life, they are grateful that he is content and healthy for now. Georgina commented on Toby's condition as she said, "EDS can cause joint problems and the excess weight of his skin makes us think that he will have problems in later life." What is more, Quinton seems to be aware that Toby can get easily injured and so, he ensures that he takes extra care not to hurt him.
Quinton tries to clean up Toby's face when possible, and when they play, Quinton knows to keep his claws retracted.
The two brothers have become used to Georgina and Christopher's home where they enjoy belly rubs and watching birds. More importantly, they feel loved and cared for in their new, forever home.