Retired couple spent almost 500 days on cruise ships as it's cheaper than retirement home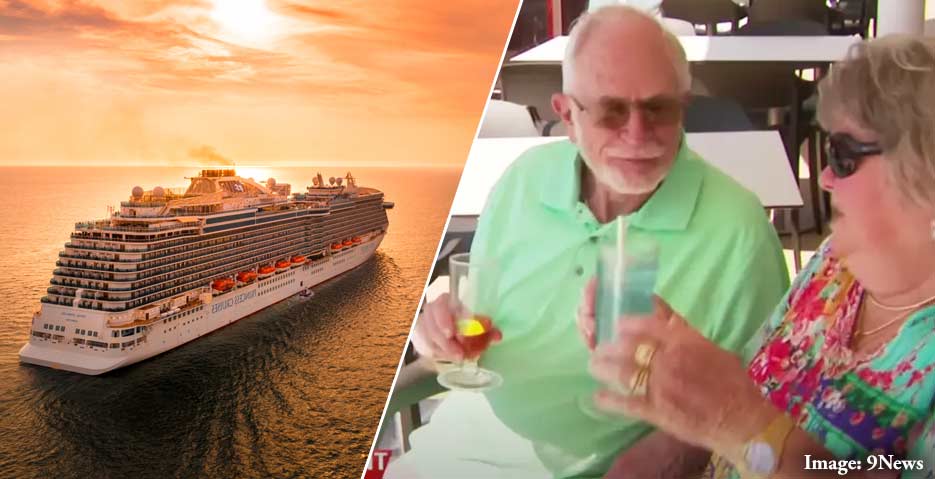 In an era where most retirees contemplate peaceful afternoons in care homes, Jess and Marty Ansen have taken a path less travelled(or maybe more?!), and it's paying off in spades. This Australian couple has discovered that a life at sea aboard cruises presents a more economical and enriching alternative to traditional retirement living.
When the pandemic anchored the world to its homes, the cruising industry came to a standstill. The Ansens, seasoned lovers of the sea, awaited their next voyage. In June 2022, they boarded the Coral Princess for their first post-pandemic trip and stumbled upon a cost-effective goldmine of an idea.
For almost 500 days, the Ansens embarked on 51 consecutive cruises.
Their extended stay even outlasted the tenure of some of the ship's crew members. Beyond the sheer duration, the real charm lay in the myriad of benefits the couple reaped. Marty divulged a bit of their strategy to A Current Affair, saying, "Look, whatever comes, book it." What emerged from their endeavors was a realization that the expenses on the ship were notably less than those in a retirement home. Moreover, the quality of life was significantly richer.
The perks were numerous:
from daily housekeeping and gourmet meals to diverse activities like ballroom dancing and table tennis. The thrill of daily adventures and the changing horizon offered an unparalleled experience. As Jess playfully remarked, "Now, we don't have to wash up anymore, or make the bed."
Their friendship with the crew and their status as familiar faces onboard added a social dimension often amiss in care homes. As the ship's hotel manager, Ren van Rooyen, noted, they had become familiar fixtures, with everyone onboard recognizing them.
While most envision their retirement within the confines of static surroundings, the Ansens are constantly on the move, exploring new cultures and places, all the while being prudent with their finances. Their adventures aboard the Coral Princess might be drawing to a close, but with plans to board the Crown Princess next, they're far from done.
Their journey reshapes our understanding of retirement. It presents a compelling narrative that challenges convention and prompts us to think outside the box. Why settle for the routine when the horizon offers both adventure and economic prudence? Jess and Marty Ansen, with their sea-bound retirement, are indeed charting a course for a new way of thinking about our golden years.