Photos show deadly 66-vehicle pileup in Pennsylvania during Winter Storm Gail
Two people were killed and multiple were left injured in a 66-vehicle pileup.
The crash occurred on Wednesday afternoon on Interstate 80 in Central Pennsylvania.
According to State Police, the 66 vehicles were 55 commercial vehicles and 11 passenger cars.
The incident was caused due to the winter storm which left the roads covered in snow.
Photographs reveal what happened when 66 vehicles crashed into each other during Winter Storm Gail.
The crash occurred during a winter storm on December 16 at approximately 3 pm, Pennsylvania State Police reported in a statement. It involved dozens of vehicles, claimed the lives of two people, and left multiple injured. Although one of the deaths was caused by the accident, police note that the second death was caused by a medical issue, not related to the crash. According to NBC Philadelphia, the fatal crash took place "in the westbound lanes of Interstate 80 in Clinton County between the Loganton and Lock Haven exits." After the crash, both lanes were closed for several hours. NBC Philadelphia further reported that police have issued a reminder, warning people to "please stay home and do not travel unless it is absolutely necessary." 
UPDATE 11:30 am: 66 total vehicles involved — 55 commercial vehicles, 11 passenger vehicles, multiple injuries reported.

*1 confirmed fatality as a result of the multi-vehicle crash. 1 confirmed death as the result of a medical emergency not associated with the crash. https://t.co/bivcHmjFn7

— PA State Police (@PAStatePolice) December 17, 2020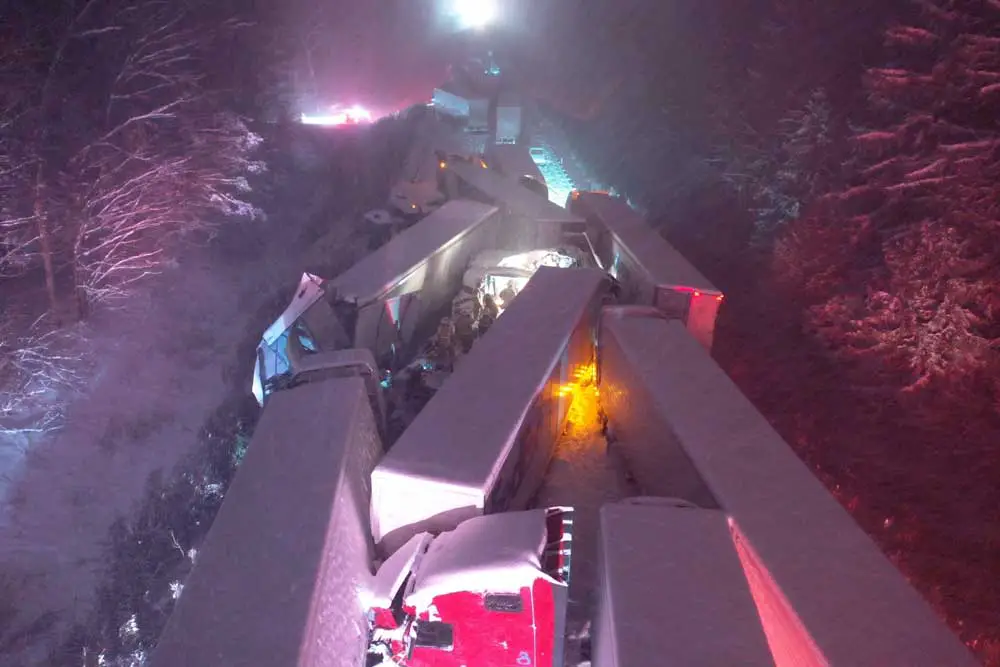 The crash occurred close to the site of last year's 58-vehicle pileup accident. 
PennLive reported that the 58-vehicle crash took place on December 18, 2019. Similar to this year's 66-vehicle pileup, last year's crash took the lives of two people and injured 45 others. Moreover, the majority of vehicles in the 2019 crash were also tractor-trailers and trucks. In addition to this, last year's accident was also the result of a winter storm that "created whiteout conditions", PennLive explained. In 2019, it reportedly took 30 hours to clear up the wreckage that was caused by the accident.
Pennsylvania State Police issued the following statement on Thursday:
I 80 multi vehicle fatal crash pic.twitter.com/eQPkGSjSJq

— Troopers Angela Bieber and Mark Reasner (@PSPTroopFPIO) December 17, 2020