Pensioner, 81, Married Her Egyptian Toyboy, 36, And Celebrated With KFC Meal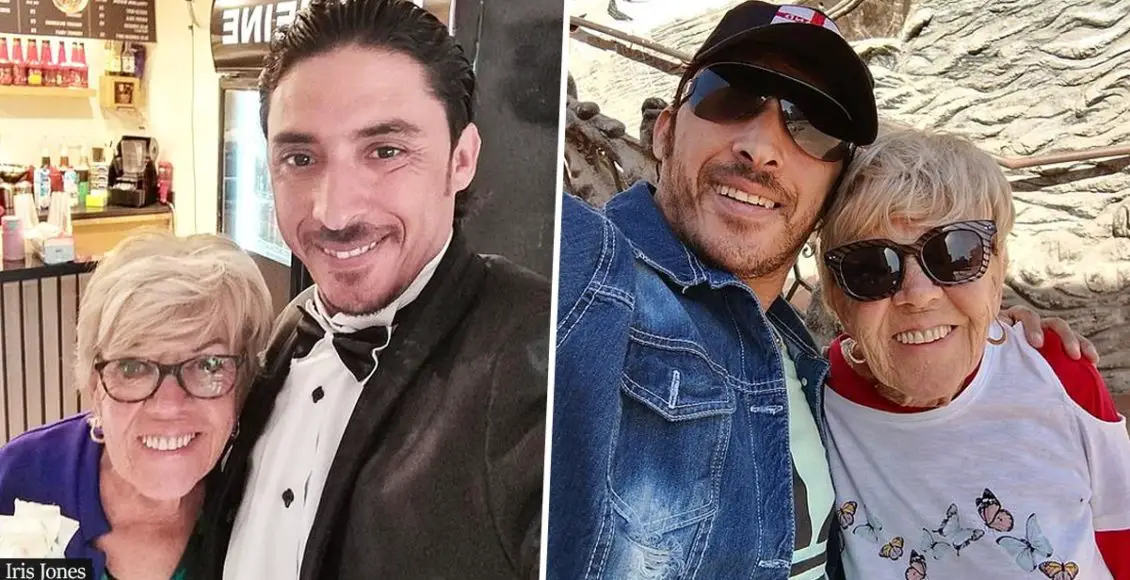 An 81-year-old British pensioner has married her 36-year-old Egyptian toyboy. 
The newlyweds reportedly celebrated their union at a local KFC in Egypt.
Iris Jones shared that her family has not spoken to her since she announced her marriage.
The pensioner even made a plea to Boris Johnson to let her husband join her in the UK as he would be an "asset" to the economy.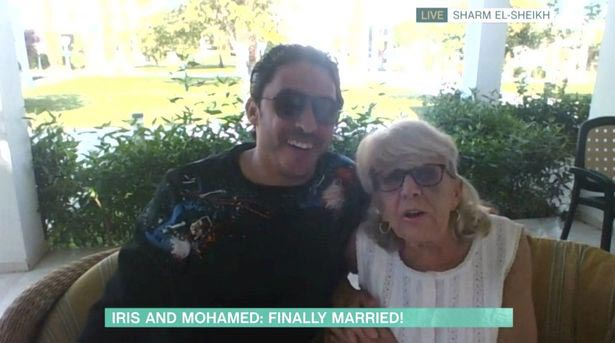 Iris Jones and Mohamed Ahmed got married despite their age gap. 
After signing their marriage documents, the newlyweds celebrated their union at a local KFC in Egypt. The 81-year-old bride explained that their wedding was not traditional and that she signed a document written in Arabic. "It was an exchange of documents. We had to sign several documents for the signature. After that, the document was handed to us, one for Mohamed and one for me, all in Arabic, I don't know what it says at all," Iris explained. "It might say that I'm completely under his thumb, but if that's the case, I'm not."
The bride's family has refused to speak to her ever since she announced her marriage. 
Speaking to Philip Schofield and Holly Willoughby, Iris revealed that her family has been avoiding her calls. "I'm getting the silent treatment, I haven't heard anything yet, I'll get in touch with them when I'm about to return to England on 11 December because I need to know how they feel about Mohamed. […] He is wonderful, but the fact that their father is younger than their sons is maybe a point of contention." Despite the disapproval of her family, Iris is happy and in love. "It makes no difference. I'm older than his mother and father, my mother-in-law and father-in-law are younger than me. It makes no difference, we love each other and that's all that matters."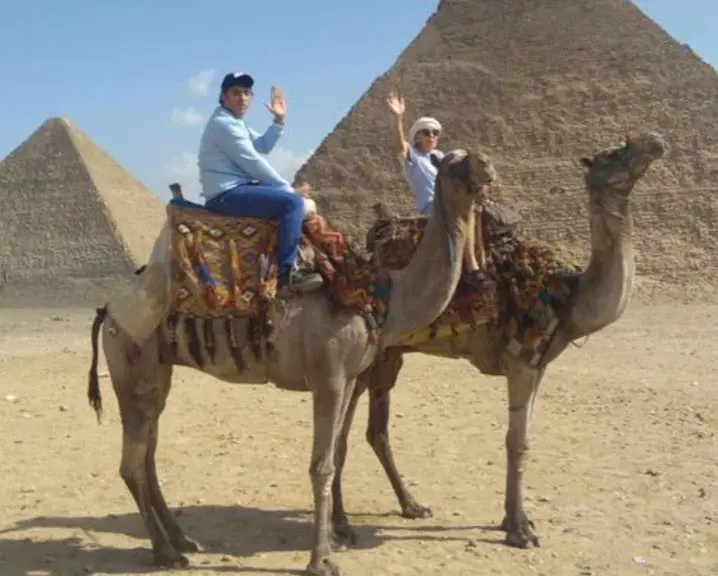 Iris has made a plea to Prime Minister Boris Johnson to let Mohamed accompany her to the UK.
On the This Morning show, Iris revealed that Mohamed is extremely "helpful" around the house and that he would be an "asset" to the British economy. "We desperately need to get Mohamed to the UK, and so if Boris Johnson is listening, do your best and get the whip out and get Mohamed a Visa for the UK," she said. "He would be an asset for the country, he's a qualified engineer, and he would be good for the economy." Meanwhile, Mohamed is worried about his wife and the ongoing pandemic.
Moreover, he explained that he is not keen on moving to the UK and it does not matter where he and his wife will live. In fact, Mohamed stressed that Egypt is a wonderful country and that "Egyptian men are good men who take care of their wives."