Newer homes harder to escape in case of fire as they burn up to 4 times faster than older homes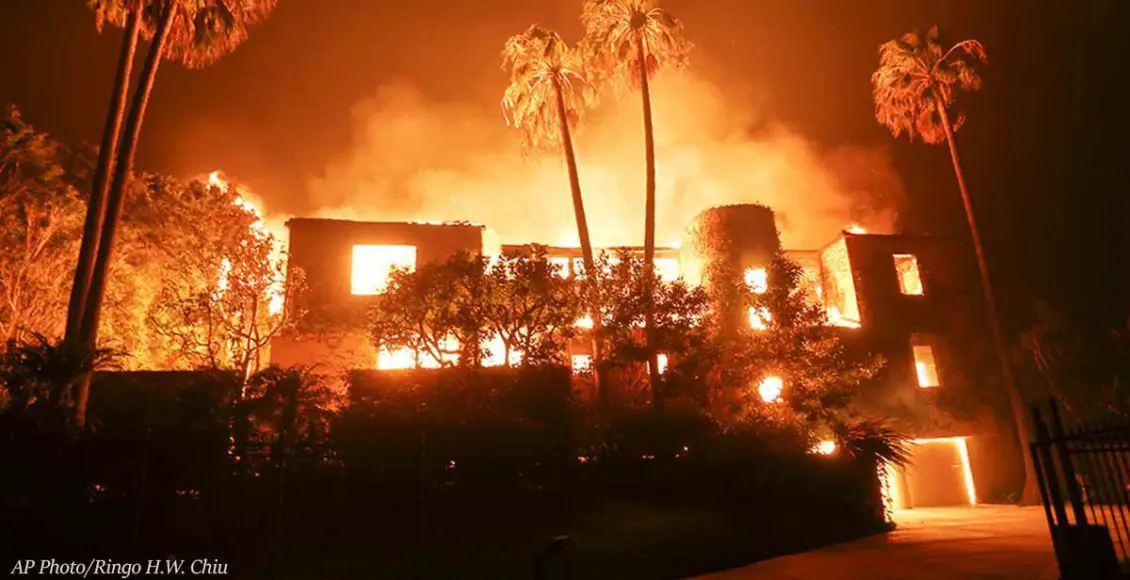 Now, you only have about 3-4 minutes to leave your house if it is on fire.
30 years ago, people had around 17 minutes to evacuate their homes. 
Today's synthetic materials burn quicker than the natural materials used in the past. 
The Tooele Army Depot Fire Department gives tips on escape plans, fire alarms and safety for people with access or functional needs.
Today's homes burn at a much faster rate than those built decades ago.
According to the Tooele Army Depot Fire Department, thirty years ago, people used to have around 17 minutes to evacuate their houses if they were on fire. Now, however, newer homes burn up to four times faster than older ones and so, people have only about 3-4 minutes to leave a burning house. The reason for this significant change is owed to the rise of synthetic materials which are used in construction. These materials burn much quicker, and today, most of the furniture and materials in homes are synthetic rather than natural.
The Tooele Army Depot Fire Department lists what you should do in case of a fire.
On Facebook, the Tooele Army Depot Fire Department gave a list of tips and measures that one should take in order to stay safe in case of a fire. The department stresses the importance of having an ESCAPE PLAN in case of a fire and even suggests having fire drills with your family:
Find two ways to get out of each room in the event the primary way is blocked by fire or smoke.

A secondary route might be a window onto a neighboring roof or a collapsible ladder for escape from upper story windows.
Make sure that windows are not stuck, screens can be taken out quickly, and that security bars can be properly opened.
Practice feeling your way out of the house in the dark or with your eyes closed.
Teach children not to hide from firefighters.
Smoke alarms:
Install both ionization AND photoelectric smoke alarms, OR dual sensor smoke alarms, which contain both ionization and photoelectric smoke sensors.
Test batteries monthly.
Replace batteries in battery-powered and hard-wired smoke alarms at least once a year (except non-replaceable 10-year lithium batteries).
Install smoke alarms on every level of your home, including the basement, both inside and outside of sleeping areas.
Replace the entire smoke alarm unit every 8-10 years or according to manufacturer's instructions.
Never disable a smoke alarm while cooking – it can be a deadly mistake.
Smoke Alarm Safety for People with Access or Functional Needs
Audible alarms for visually impaired people should pause with a small window of silence between each successive cycle so that they can listen to instructions or voices of others.
Smoke alarms with a vibrating pad or flashing light are available for the hearing impaired. Contact your local fire department for information about obtaining a flashing or vibrating smoke alarm.
Smoke alarms with a strobe light outside the home to catch the attention of neighbors, and emergency call systems for summoning help, are also available.
Following these tips and being aware of what you can do to keep safe could be the difference between life and death.