New Hampshire man forced wife to decapitate her lover after he killed him
Armando Barron and his wife Britany Barron face charges in the murder of Jonathan Amerault
After discovering that his wife was having an affair with a co-worker, Armando Barron had beaten her and then forced her to decapitate her lover. According to FOX News, on September 20th, the man had used his wife's phone to lure Amerault to a state park and it was there that he had been killed. While he had initially attempted to make his wife pull the trigger, she had been unable to. Subsequently, Armando had made her cut the man's wrists and he had then taken the gun and shot the 25-year-old Jonathan Amerault. Britany was then forced to decapitate and conceal her lover's body.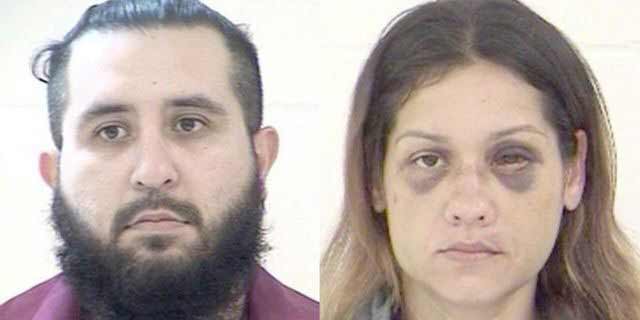 Amerault's body was found two days after the murder.
The victim had been reported missing when he did not show up to work. What is more, his employer had noted that his coworker, Britany Barron, had also failed to show up. Two days after the murder, Amerault's body had been found at a remote campsite in Coos County, New Hampshire. Following this, Armando Barron was charged with murder, and his wife Britany Barron was charged with decapitating the victim and concealing the body. The two pleaded not guilty on Friday at a court arraignment in Cheshire County and the couple has been jailed without bail.
At the arraignment, Britany's lawyer Richard Guerriero explained:
This really started with her being beaten severely […] If you look at her face right now … she still has the bruising on her face and around her eyes and it's described in the affidavit. Armando beat her severely and threatened her. He put a gun in her mouth, an obvious threat to kill her.
According to prosecutors, Britany has been charged despite her cooperation because she had had numerous opportunities to report the crime prior to the man's body being found.