Nancy Pelosi breaks COVID rules and gets a blowout at closed hair salon
House Speaker Nancy Pelosi gets a blowout at a closed hair salon in San Fransisco.
Salons have been closed since March due to the current Coronavirus pandemic.
Pelosi pushed for a face-covering mandate and has now been branded a 'hypocrite' after footage depicting her without a face mask was released and obtained by Fox News.
The owner of eSalon commented on Pelosi's visit saying that "It was a slap in the face that she went in."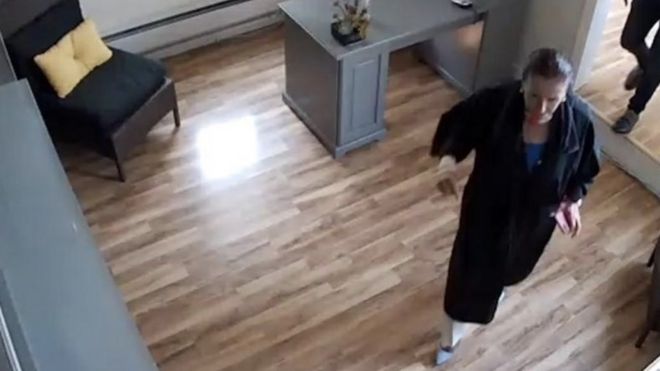 On Monday afternoon, Pelosi visited eSalon in San Fransisco where she was filmed walking without a face mask on.
The Daily Mail reports that as a result of COVID-19, salons have been closed since March and have only recently been told they could reopen on Tuesday. Even so, they would still only be able to offer 'outside styling'. What is more, in June, Speaker Pelosi had said that a federal mandate on mask-wearing was 'long overdue'. Yet, she has been filmed walking indoors and without a face mask.
Pelosi's spokesperson commented on the salon visit:
This business offered for the Speaker to come in on Monday and told her they were allowed by the city to have one customer at a time in the business. The Speaker complied with the rules as presented to her by this establishment.
Nevertheless, Pelosi has unsurprisingly been branded a hypocrite.
According to the BBC, Senate Republicans criticized Pelosi as they tweeted:
Speaker Pelosi has pushed policies that would keep our economy closed and our small businesses shut down. But for herself? A salon visit whenever she pleases.
In addition to this, the owner of eSalon, Erica Kious spoke to Fox News and explained that Pelosi's assistant had called and said that her boss wanted to get a wash and a blowout. The owner further stated: "It was a slap in the face that she went in, you know, that she feels that she can just go and get her stuff done while no one else can go in, and I can't work."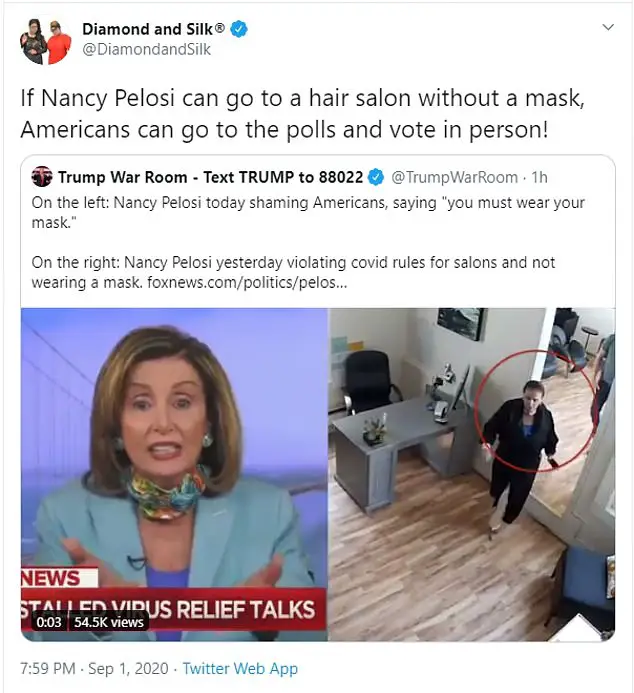 The full security camera footage can be seen here: