Mom killed in front of her children when FIREWORK explodes in her clothes on New Year
Condolences to the family of Elisangela Tinem, a 38-year-old mother of two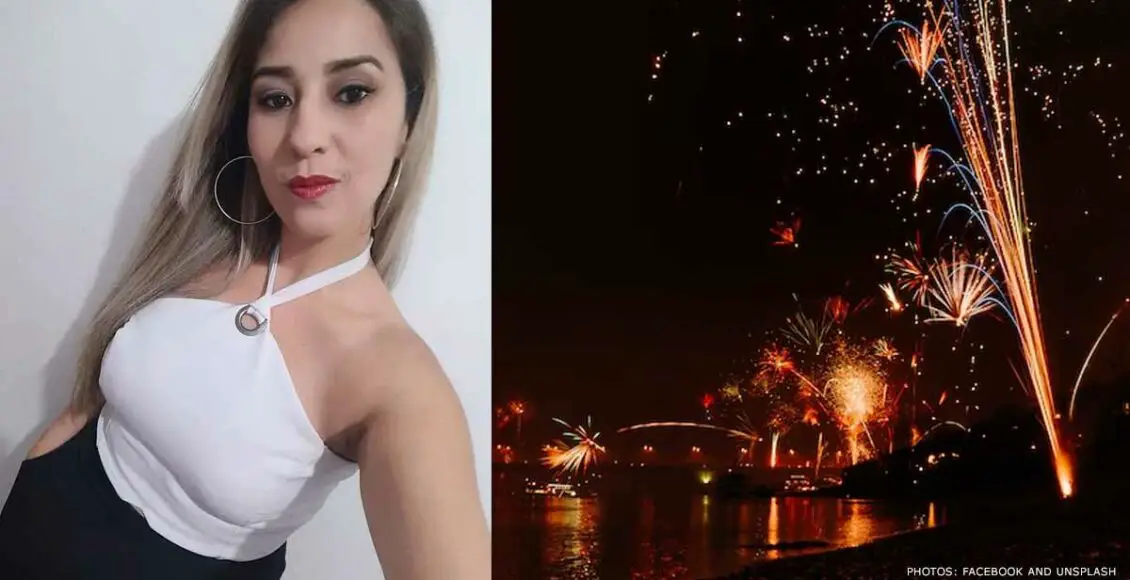 Elisangela Tinem, 38, source: Facebook
On New Year's Eve, 38-year-old Elisangela Tinem, a mother of two, was tragically killed during celebrations in Brazil.
Her cousin reportedly told the police that the freak accident happened when a firework became lodged in her clothes and exploded.
The incident, which took place on a beach in Sao Paolo, was captured on video and has prompted a homicide investigation as the firework did not belong to Tinem or her family. Her two children were present at the time of the explosion and reportedly witnessed their mother's death.
The video of the incident shows crowds of people gathered on the beach, watching fireworks in the sky above. Suddenly, the camera pans to show flashes of light closer to the ground, followed by a loud bang. People can be seen jumping away from the explosion while others, including the person filming, run away. When the camera pans back, a body can be seen lying on the ground.
According to a witness who spoke to a local newspaper, there were several unauthorised firework displays taking place on the beach at the time of the incident.
The firework that caused Tinem's death did not belong to her or her family, leading local police to investigate the incident as a homicide. "I cannot believe what has happened," a family member wrote on social media. "My love to all the family. Please God comfort your hearts at this awful time. I am praying for you."
Tinem's funeral is set to take place in Sao Paulo, where she was from, and her death has left her family and community in shock. "It's a tragedy that a woman who was so young and had two children has died in these circumstances," a local official said. "We are doing everything we can to find out exactly what happened and to bring those responsible to justice."
The use of fireworks can be a dangerous activity, and it is important for individuals to follow safety guidelines to prevent accidents like this from occurring. It is also crucial for authorities to enforce regulations and prevent unauthorised firework displays from taking place in public areas.
Tinem's death serves as a tragic reminder of the potential dangers of fireworks and the need for caution and responsibility when using them.
Inital report and video credit R7