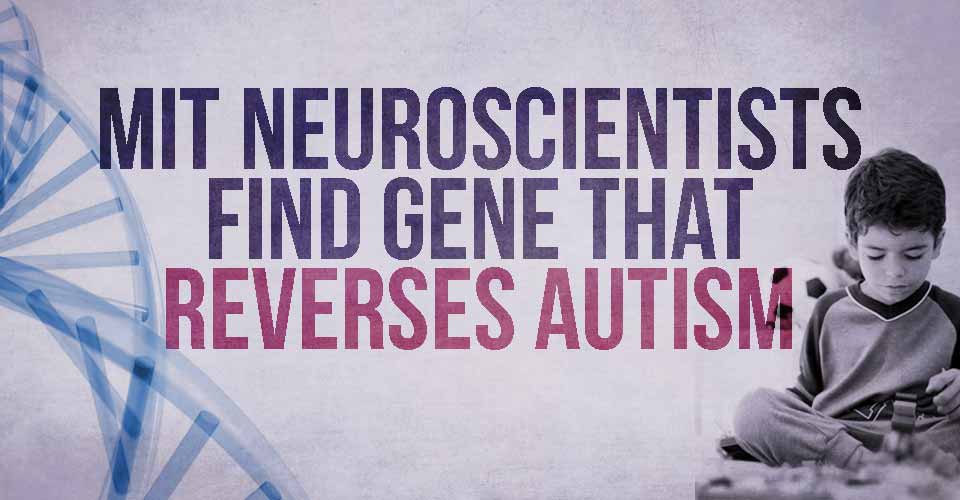 MIT Neuroscientists Find Gene that Reverses Autism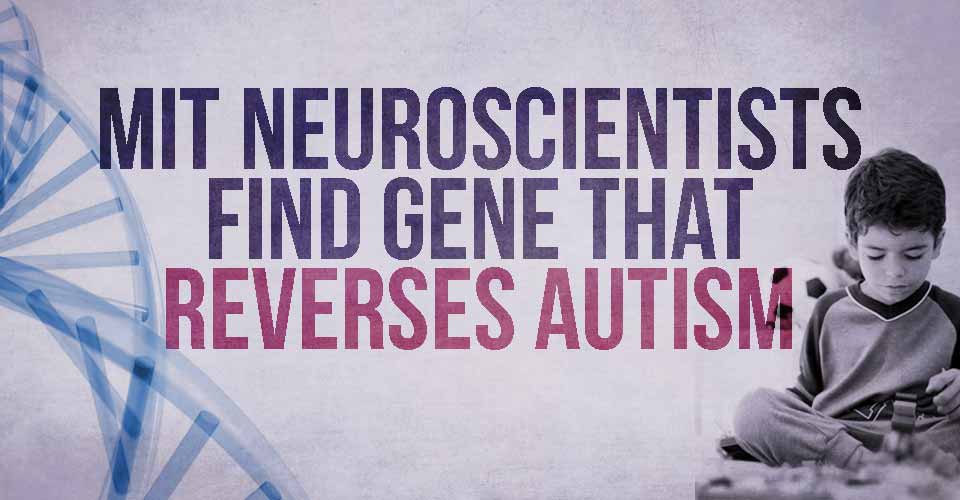 Autism a genetic condition that affects 1 in every 68 people in America. Worldwide, autism affects 1% of the overall population. Autism rates have increased 119% from 2000 to 2010, and are still on the rise. This article is not about the shocking statistics of autism rates. Nor is about the billions of dollars that are spent every year on autism treatment. This article is about a medical breakthrough that could be the end of autism as we know it.
Buy an "Intelligence is sexy" t-shirt!
Autism is defined and diagnosed by a set of behavior symptoms that range from being manageable to requiring full-time treatment and supervision. Researchers at MIT have found that of all of the people diagnosed with autism, 1% of them are missing a critical gene responsible for brain development. This gene, known as Shank3, is the source of their revolutionary treatment. In mice, by turning the gene back on, they have been able to reverse many of the behavior symptoms of autism. Guoping Feng, a professor at MIT, says: "This suggests that even in the adult brain we have profound plasticity to some degree. There is more and more evidence showing that some of the defects are indeed reversible, giving hope that we can develop treatment for autistic patients in the future."
Read: 10 Scientific Ways To Detox From Sugar Addiction (Before It Kills You)
Feng came to this conclusion by breeding mice with the Shank3 gene intentionally shut off. As the mice developed they showed the same repetitive behaviors and anti-social tendencies that you see in human patients with autism. Once the mice had achieved adulthood, they were fed a diet heavy in tamoxifen. As a result, the mice began becoming more social and got away from their repetitive behaviors. What's even more impressive than the behavioral changes was a fundamental change at the cellular level.
The Shank3 gene is found specifically in synapses, which are responsible for the communication between neurons. Shank3 is a scaffold protein, so it is responsible for organizing other proteins that, allow a neuron to accept and respond to incoming signals. In synapses where the Shank 3 gene is turned off, there is a distinct lack of dendritic spines that help the neurons communicate. In Feng's testing, when the Shank3 gene was activated, the number of dendritic spines present in the neurons increased.
Feng's testing has also showed that different results are achieved based on when the Shank3 gene is activated in the mice's development. Researchers are currently working under the theory that certain neural circuits are created through the development of the mice, and some of them are irreversible while others can be changed. According to Feng, "Some circuits are more plastic than others. Once we understand which circuits control each behavior and understand what exactly changed at the structural level, we can study what leads to these permanent defects, and how we can prevent them from happening."
Read: At the Current Rate, by 2025, 1 in every 2 Children will be Autistic
Although the number of people with Shank3 mutations is small, the research being done has implications for a huge impact. Gordon Fishell, a professor of neuroscience at New York University School of Medicine said of Feng's research, "The combination of behavior, circuits, physiology, and genetics is state-of-the-art. Moreover, Dr. Feng's demonstration that restoration of Shank3 function reverses autism symptoms in adult mice suggests that gene therapy may ultimately prove an effective therapy for this disease."