Minneapolis is paying influencers $2,000 to spread "city-generated" messages about George Floyd trial
Influencers are hired by the city of Minneapolis to spread information about the trial of the police officers related to the killing of George Floyd.
Minneapolis will hire six influencers and pay $2,000 each to spread approved information regarding the trial of the four police officers related to George Floyd's death.
The social media celebrities will share the messages among Black, Native American, Hmong, and Latinx communities.
Derek Chauvin's trial is set to begin with jury selection on March 8.
Minneapolis is paying $2,000 to six influencers, UNILAD reports. Each of them will share "city-generated and approved messages" with Black, Native American, Hmong, and Latinx communities during the trial of the former cops who ended George Floyd's life. 
According to the Minnesota Reformer, the city council hopes that by employing "trusted messengers," they will be able to "dispel incorrect information" regarding the case. City Council Member Steve Fletcher said:
"This has been traumatic, what we've lived through this year. And I think the likelihood that our justice process adds to that trauma seems high, so we need to prepare ourselves for that."
Additionally, the city council stated:
"Through the Communications and Neighborhood and Community Relations departments the City will ensure that communities and elected leaders have direct access to information in real time leading up to the trial, during the trial and when the verdict is announced.
We intend to offer enhanced community services during the trial to keep people informed and safe, especially non-English and Black, Indigenous People of Colour (BIPOC) communities and small businesses that do not rely on traditional media."
George Floyd died on May 25, 2020, after former officer Derek Chauvin knelt on his knee, leaving him out of breath and unable to move for 8 minutes and 46 seconds. 
At the time, Chauvin was not alone. His horrid actions were backed up by former police officers Tou Thao, J. Alexander Kueng, and Thomas Lane. 
Presently, the area around the courthouse in Minneapolis where Chauvin will stand trial is surrounded by concrete barriers, boarded-up windows, and barbed wire cladding to protect the building from protests. Additionally, more than 2,000 National Guard troops and 1,000 police officers from other states are expected to start patrolling the area.
Despite these precautions, activists have declared they will protest no matter what.
City Council Fletcher insisted that the city wants to avoid the need for the National Guard or police for crowd control. In his words, Minneapolis does not want to repeat the incidents during the Black Lives Matter demonstrations where journalists and protesters were injured after police deployed chemical agents and rubber bullets to disperse crowds.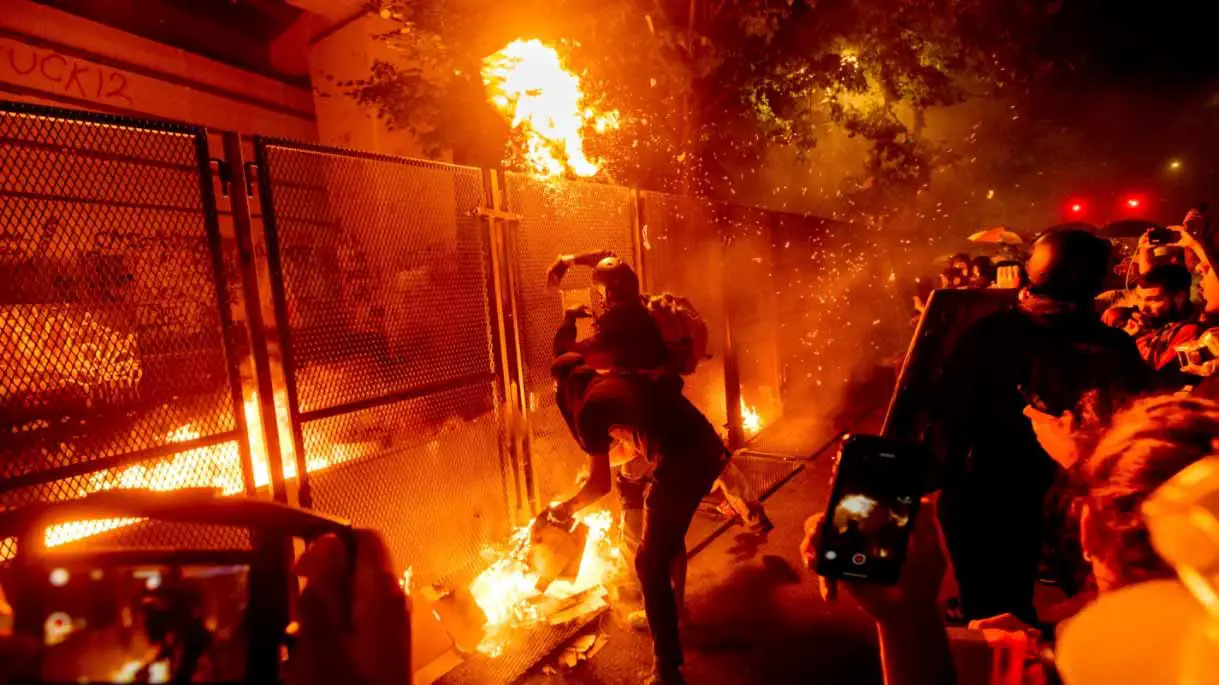 Fletcher said:
"I think there's a real awareness that justice is denied in many cases like this and I think people are preparing themselves for an outcome that might be painful. Or a process that might feel painful even if the outcome is something like justice. I think that figuring out how to support each other through that as a city is kind of the work ahead, and I'm hopeful that we can do more of that on the front end and rely less on riot shields on the back end."
Derek Chauvin is charged with second-degree murder and second-degree manslaughter. His trial is set to begin with jury selection on March 8.