Massive sinkhole with glowing green liquid is found on Toronto street
On a street in Toronto, Canada, a huge sinkhole appeared with glowing green liquid flowing inside it.
The green liquid which appeared on Friday sparked curiosity in Toronto, Canada.
City officials have explained that the green color was caused by a non-toxic dye they poured into the sinkhole.
The sinkhole will be repaired once city officials determine what caused it.
The sinkhole was spotted north of Hastings Avenue off Gerrard Street.
In the photographs shared by Richard Southern of 680 News, one can see the green slime-like liquid inside the sinkhole. All in all, the bright coloring paired with the cracked concrete creates a strange sight. Even though a passerby's curiosity might certainly be sparked by the glowing, bright green liquid inside the Toronto sinkhole, city officials explain that using non-toxic dye is a common procedure. Speaking to 680 News, a spokesperson explained, "Sinkholes can be the result of a damaged or collapsed sewer […] In order to determine if the sinkhole is connected to the underlying sewer, a dye test was conducted using a green non-toxic dye, which is added to the sinkhole while monitoring the closest manhole downstream to look for traces of the dye in the sewer."
Nevertheless, Twitter users commented on the odd, slime-like liquid.
One Twitter user humorously wrote, "I'd probably call the Ghostbusters." Similarly, another user referred to Nickelodeon, comparing the station's infamous green slime to the liquid found inside the sinkhole. "Somebody should call Nickelodeon's legal team?" the Twitter user joked. In addition to the numerous jokes online, 680 News also compared the sight to "something out of a Ninja Turtles movie".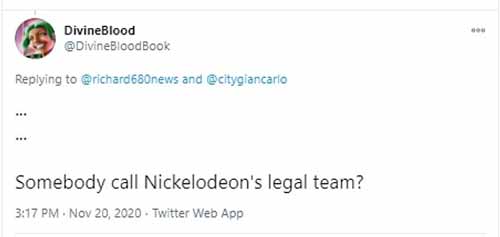 The Daily Mail reported that city officials are waiting to confirm what has caused the sinkhole as workers used CCTV in the sewer to find the source of the problem. Once the source has been determined, repairs will begin immediately.