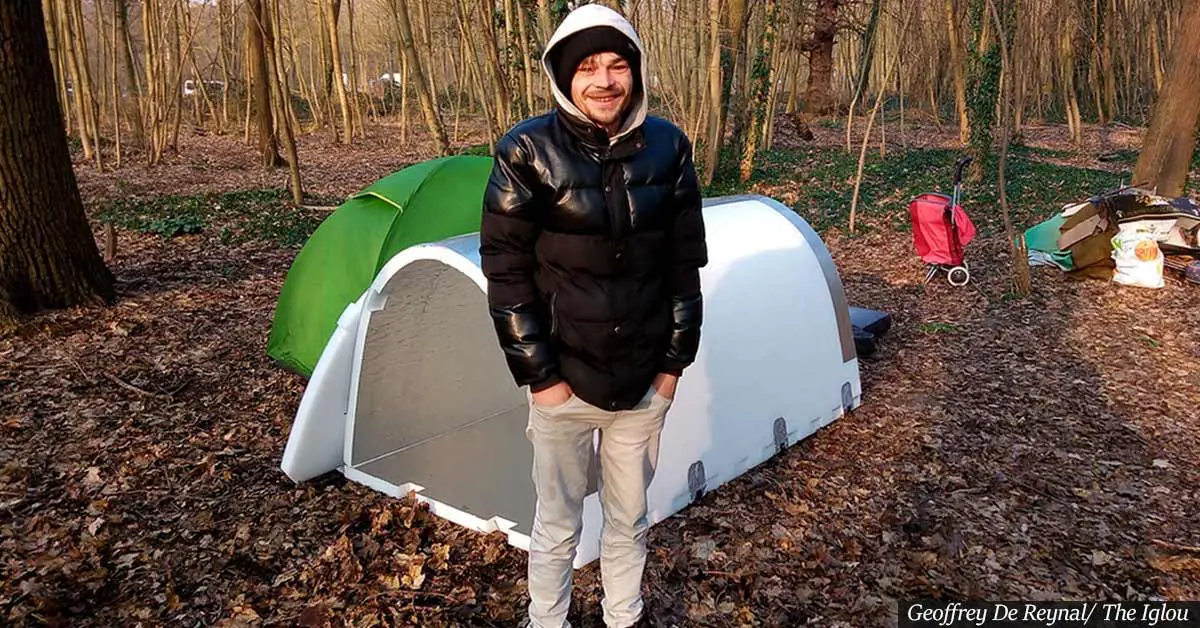 Man Invents Heat Retaining Shelters For Homeless To Keep Them From Freezing To Death In The Winter
Geoffroy de Reynal invented insulated shelters for the homeless.
The temperature inside an 'Iglou' can be up to 20°C warmer than outside.
The aim of the Iglou is to protect the homeless (especially during the cold winters). 
An Iglou fulfills several vital needs as it gives people privacy and safety.
Upon realizing how critical the homeless situation in France really is, Geoffroy de Reynal saw the need to invent the Iglou.
For many of us, the rapidly approaching winter days remind us of Christmas and family. They make us think of cozy blankets, hot chocolates, and beautifully-decorated homes among many other heart-warming things. However, for a large number of people, this is the most dreadful time of year. Those who are homeless have no other choice but to face the excruciating cold. The French engineer Geoffroy de Reynal recognized the hardships which so many people face and decided to take matters into his own hands. On Iglou.fr, the designer of the Iglou and the director of the non-profit commented on his innovative idea: 'I worked abroad on wind turbine construction sites as a quality manager for a couple of years. When I got back, I realized the critical homeless situation in France. This project is a way to use my technical knowledge to meet a social challenge.'
An iglou provides warmth, safety, and privacy.
The designer's primary aim was to invent something that would retain heat and protect the homeless from the freezing cold. Thus, he came up with the Iglou: an insulated shelter which is compact, foldable, and easy to assemble. More importantly, Geoffroy de Reynal ensured that he met his primary goal as he found a way to make the temperature inside the Iglou up to 20°C warmer than outside. To further ensure the safety of those who use the Iglou, the designer used fire-resistant materials. Apart from giving users privacy, safety, and protection, Geoffroy de Reynal has also worked hard to come up with a design that integrates well with the urban environment. The Iglous have been placed on the streets, around existing shelters, and in squats.
This is what Iglou users had to say:
It's much easier to sleep at night and wake up in the morning. This iglou is precious. (Océane and Benjamin)
This Iglou is perfect, absolutely perfect! Sometimes I am too warm I have to sleep with my jacket off. (Christian)
Each one of us has their personal sleeping space. We're good! (Amid)
Not a single drop of rain inside! And I am warm. (Belmiro)