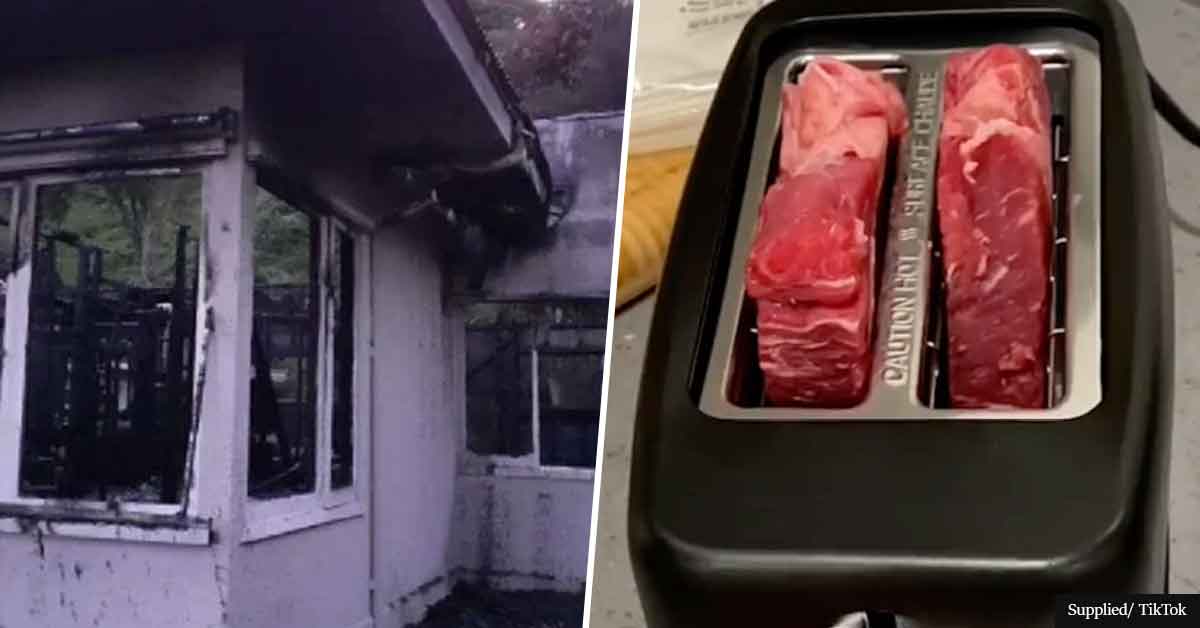 Man Accidentally Set His House On Fire By Cooking Steak In Toaster
A man whose house almost burned to the ground after he tried to cook a steak in a toaster isn't happy with the insurance money he was given. 
The man thought it'd be great to have a steak and fries dinner and just popped the meat in the toaster. He left it in while he went out to buy fries and by the time he came back, his house had started burning, he and his partner said.
The insurance company paid $418,000 for the damage, which is the maximum amount the couple can be paid under their policy. However, they felt it wasn't enough to repair the house so they got in touch with IFSO, saying the insurer should pay them $200,000 more.
Insurance and Financial Services Ombudsman Karen Stevens said:
"Cooking steak in a toaster is literally a recipe for disaster. To have then left the house and toaster unattended for the sake of hot chips must be a constant source of regret. Never, never leave cooking unattended, even if you think you'll just be a minute – and please, use your appliances for the purpose for which they designed. Toasters are for toast."
'Recipe for disaster': Man who set his house on fire by cooking steak in toaster unsatisfied with insurance payout https://t.co/oJIMwGj8zz

— Newshub (@NewshubNZ) July 1, 2021
Experts have warned that doing something like this can also give you food poisoning and result in an extremely dangerous situation. 
"Cooking any raw foods in a toaster is not only a health risk, but it could also create a fire hazard with the potential for oils and fats to create a flame. As a toaster is primarily designed to cook bread and not raw foods, the oils and fats would void the warranty of the toaster and could cause damage to it.

Also as it would be difficult to clean, you could also run the risk of cross-contamination, by placing raw food into a toaster and then reusing it."
What are your thoughts on this story? Let us know by joining the conversation in the comments and please share this article if you've found it entertaining.