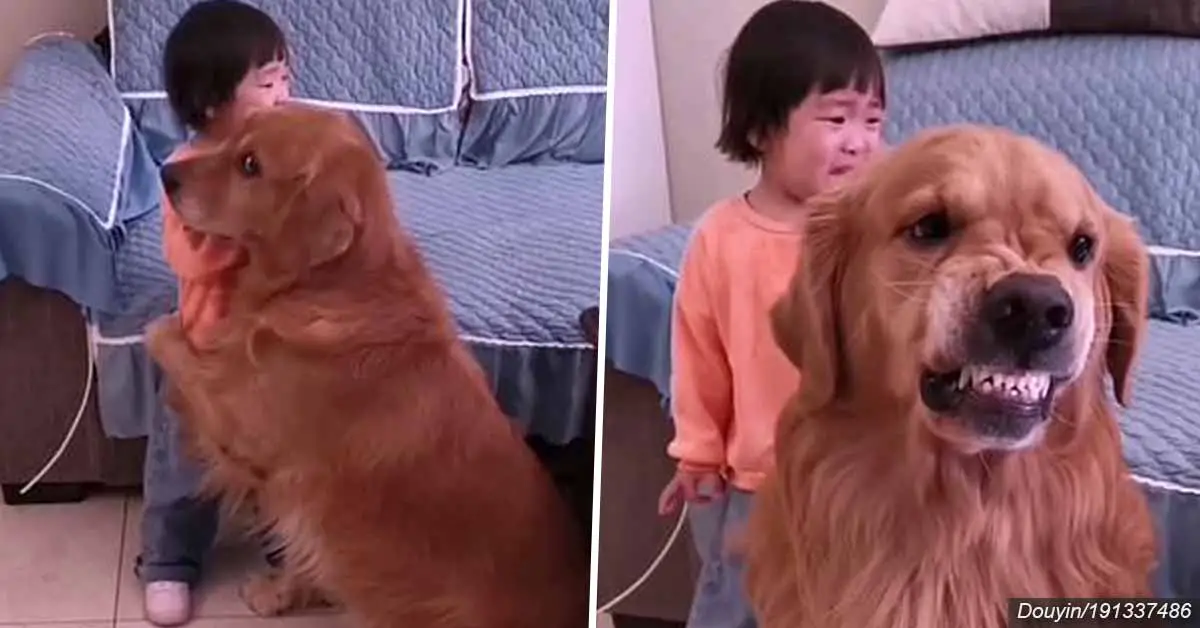 VIDEO: Loyal golden retriever protects crying girl from getting scolded by her mother
Harry the golden retriever proved his loyalty when he shielded his young owner while she was getting scolded. 
Harry snarled at the mother of his young owner, urging her to stop shouting at the little girl. 
The mother was scolding her daughter after she had destroyed a tub of facial cream. 
The heart-warming moment in which Harry acted as a furry bodyguard was caught on video. 
The family dog was filmed shielding, comforting, and protecting his 2-year-old owner, You You.
Harry, the furry bodyguard, jumped to the defense of the little girl after her mother, Ms. Sun, began scolding her for destroying her tub of facial cream. When the young owner started crying, the loyal family dog ran to her rescue as he wrapped his paws around her and comforted her. In addition to this, Harry (named after J.K. Rowling's Harry Potter) also snarled at the 2-year-old's mother who continued to scold her. Ms. Sun spoke to MailOnline and explained what had happened:
I was honestly really upset. I'd just bought the cream and half of it was already gone. My baby started crying because I was shouting at her quite aggressively.

Ms. Sun further commented on the relationship between Harry and You You.
She admitted that Harry always takes on the role of You You's bodyguard as he jumps to her defense every time she gets scolded. Moreover, she noted that although she was still quite upset at her daughter, seeing Harry defend her had warmed her heart and calmed her down:
I was still upset but I thought it was also quite funny. It was very heart-warming. Dogs would find ways to express their love if you treat them properly. […] Whenever we speak to [You You] in a harsh tone, he would come over and try to shield her with his paws.

The heart-warming video can be seen below: