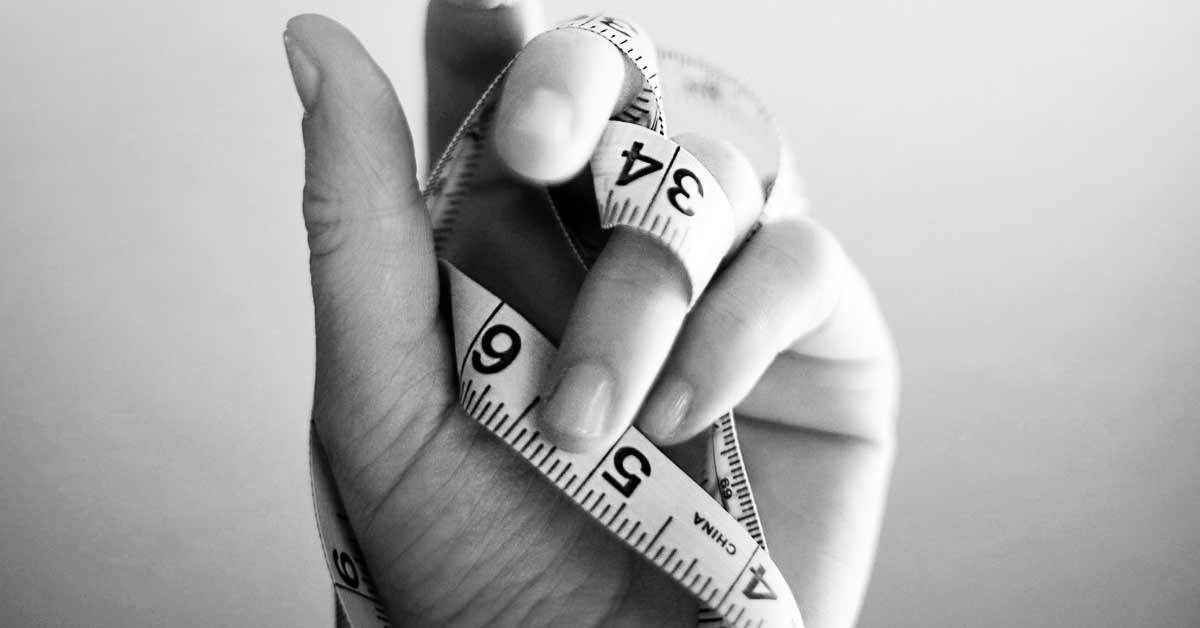 Want to Lose Weight? 9 Best Diet Plans You Need to Include in Your Diet
Your best friend's wedding is a month away, and you just can't seem to fit into your bridesmaid dress. GASP! Yes, all those wedding planning meetings with your bestie have resulted into this: 5 pounds of weight gain.
What comes to your mind? You'd want a quick weight loss solution that does not only deliver fast results in a safe way.
Though there are really no easy way to do it, it is advised that the best way to lose weight is to do it gradually.
The Plan
Yes, the goal is to lose weight. Now, think about how you're going to get there. Before making a plan, it's best to know the factors that may significantly affect your weight loss.
Your metabolism— the process where you can tell how well your body burns calories into energy matters.
Your mood— even the simplest trigger can matter since your mood can trigger you to when and what to eat
Your food choices— you might be eating too much sugar or too much carbs! That's why you're gaining a few pounds. It's better to eat a little bit of everything but never deprive yourself.
After that, it's time to build the plan:
Eat your Breakfast:
Breakfast is the most important meal of the day, and that is what keeps you on the right track to start your day. Aim to eat as much as 400-500 calories every morning of a balanced meal to fill you up.
Junk the Junk and Ear Real Food:
Ditch the processed and packaged food and go for real, natural food. Choose the food with less sodium because where salt goes, water follows.
Go for Some Spice:
Not only are you getting a lot of flavor— spices turn up your digestion that causes calories to burn.
Have Some Cuppa:
It's always good to boost your day with a cup of coffee. Coffee is an excellent source of antioxidants which protect the cells in your body. If you don't fancy coffee, go for some herbal tea, green tea in particular.
Skip the Sugar and Go for Water:
Monitor your juice, soda and sweetened beverage intake, they'll cost you extra calories – 100 at the very least. What's worse is that you end up eating food while drinking as well. Water has ZERO carbs and ZERO calories while flushing out toxins and well as boosting your metabolism.
Exercise:
This is, by far, the most strenuous thing to do. Any workout will burn calories, but learn to use more calories by doing exercises regularly. The more activity you can do, the more your body demands energy, the more energy is demanded, the more calories you burn.
Don't Fast:
Think of it this way: you gain pounds by eating, so by NOT eating, shouldn't you lose a few pounds? Fasting is not a long-term solution to losing weight. It's better to have a plan and stick to it, taking into consideration the factors that affect your overall weight loss.
Don't Skip your Meals:
Skipping meals is bad. If you're busy and it would be impossible to eat on time, snack on a piece of fruit or an energy bar. If you let your body go hungry, you may end up binge eating. Remember small frequent feedings.
Get Some ZZss:
Sleep. You might think that lack of sleep may make you thin; it doesn't. A lack of sleep slows down your metabolism and makes you feel even hungry.
Bottom line is, various weight loss plans promise dramatic and effective results in a short span of time. Who hasn't thought about losing weight FAST? Wouldn't it be nice to do everything that way?
Losing weight can boost one self-confidence and can motivate people to do better; however, it is not one for long-term. Those crash diets will never sustain you and your overall health.
Stick to a healthy diet plan that gives nutrients and not just excess calories. Calories are good— but an excess can be bad. Be a mindful eater and start thinking of your meals.
Wrapping it up
Why would people want to lose weight? Reasons such as health concerns, physical appearance, mood, and fitness, would prompt people to lose weight.
Stop hunger. Remember that you don't need to fast or go super hungry just to lose weight. Eat regularly, and you'll find yourself losing weight in no time.
Another quick weight loss tip is to increase your activities. Step up and do some exercises to burn calories. Either you do cardio workouts or take a 45-minute walk; regular exercise can do so much.
Sleep. Catch up on your Zzz's, and you're sure to avoid midnight munchies time and boost your metabolism.
Drink water and avoid sugary drinks. Go for something that's carb and calorie free. Water flushes out toxins as well. If it's too plain, go and add a lemon wedge for flavor.
Stick to a healthy diet plan that works for you. Don't go for a diet plan if you're unhappy with the food you will be taking.
Lastly, supplements may aid in helping you attain the weight loss fast. Supplements such as Phenocal may help burn fat. In looking for supplements that work, it's best to find ingredients that are natural and not synthetic. It offers a weight control compound that goes well with a healthy diet plan and exercise. It's nice to look for a product to INCLUDE in your diet and not just be the MAIN reason for your weight loss. Avoid slimming pills and just go for those that go hand in hand with all of your regular fitness routines.
Conclusion
Losing weight is not a walk in the park, and it certainly is not as easy as it looks. With a combination of all the diet meals, exercise, and supplements— you can cohesively make a plan that works for you, your body type and metabolism.
Author Bio:
Ella James is an independent researcher and writer. She has contributed to many online websites related to general health and fitness. Her interests include reading and writing about day-to-day health, fitness, and skin care problems. Connect with her on
Facebook
 and 
Twitter
.