10 Quotes That Could Change The Way You Look at Life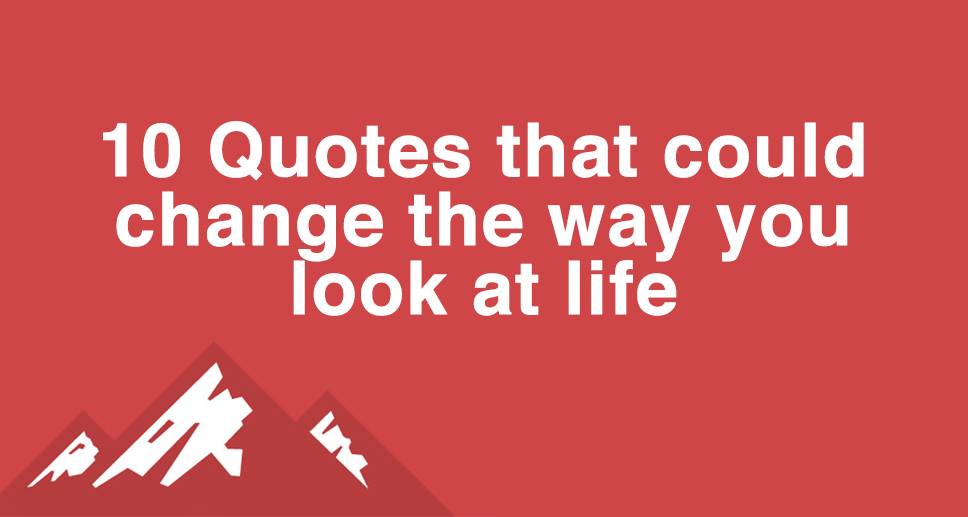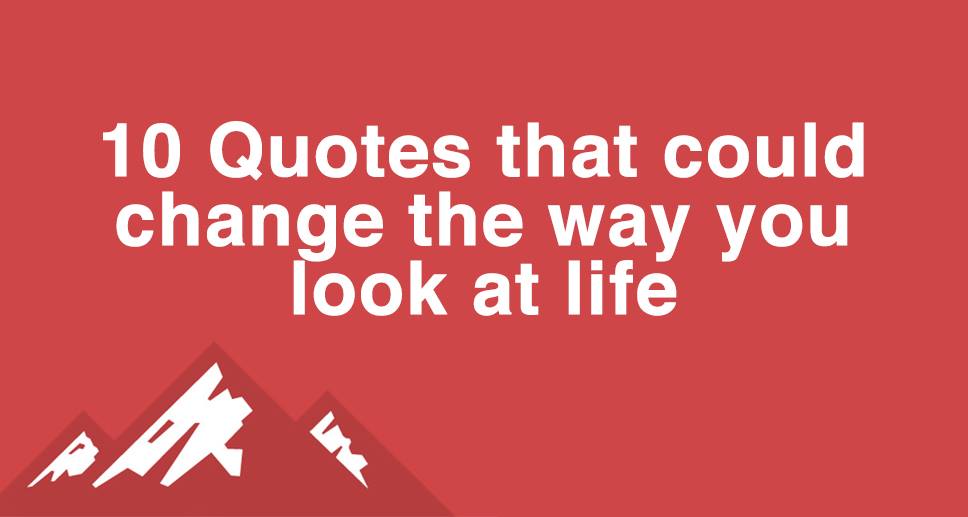 One of the greatest aspects of human history is that no matter how individual you think your thoughts may be, at some point in history someone else has probably been right there in your shoes.
Life is an incredible cycle of energy, and consciousness.
Just think, someone 500 years ago could have been be staring, wide-eyed, at the same stars you've stared at, and though the same things you have. The proof is in our written histories.
Anytime I find myself wondering about life, I turn to these 10 quotes:
"Talk of mysteries! — Think of our life in nature — daily to be shown matter, to come in contact with it — rocks, trees, wind on our cheeks! The solid earth! The actual world! The common sense! Contact! Contact! Who are we? Where are we?"
― Henry David Thoreau
"I've been making a list of the things they don't teach you at school. They don't teach you how to love somebody. They don't teach you how to be famous. They don't teach you how to be rich or how to be poor. They don't teach you how to walk away from someone you don't love any longer. They don't teach you how to know what's going on in someone else's mind. They don't teach you what to say to someone who's dying. They don't teach you anything worth knowing."
― Neil Gaiman
"I used to think I was the strangest person in the world but then I thought there are so many people in the world, there must be someone just like me who feels bizarre and flawed in the same ways I do. I would imagine her, and imagine that she must be out there thinking of me too. Well, I hope that if you are out there and read this and know that, yes, it's true I'm here, and I'm just as strange as you."
― Frida Kahlo
"Every fact of science was once damned. Every invention was considered impossible. Every discovery was a nervous shock to some orthodoxy. Every artistic innovation was denounced as fraud and folly. The entire web of culture and 'progress,' everything on earth that is man-made and not given to us by nature, is the concrete manifestation of some man's refusal to bow to Authority. We would own no more, know no more, and be no more than the first apelike hominids if it were not for the rebellious, the recalcitrant, and the intransigent. As Oscar Wilde truly said, 'Disobedience was man's Original Virtue.'"
― Robert Anton Wilson
"I'm for truth, no matter who tells it. I'm for justice, no matter who it is for or against. I'm a human being, first and foremost, and as such I'm for whoever and whatever benefits humanity as a whole."
― Malcolm X
"The truth is always an abyss. One must — as in a swimming pool — dare to dive from the quivering springboard of trivial everyday experience and sink into the depths, in order to later rise again — laughing and fighting for breath — to the now doubly illuminated surface of things."
― Franz Kafka
"All I need is a sheet of paper
and something to write with, and then
I can turn the world upside down."
― Friedrich Nietzsche
"I'm glad mushrooms are against the law, because I took them one time, and you know what happened to me? I laid in a field of green grass for four hours going, 'My God! I love everything.' Yeah, now if that isn't a hazard to our country . . . how are we gonna justify arms dealing when we realize that we're all one?"
― Bill Hicks
"Life is a series of natural and spontaneous changes. Don't resist them; that only creates sorrow. Let reality be reality."
― Lao Tzu
"What strikes me is the fact that in our society, art has become something which is related only to objects and not to individuals, or to life. That art is something which is specialized or which is done by experts who are artists. But couldn't everyone's life become a work of art? Why should the lamp or the house be an art object, but not our life?"
― Michel Foucault