Life Lessons from "The Duke" – John Wayne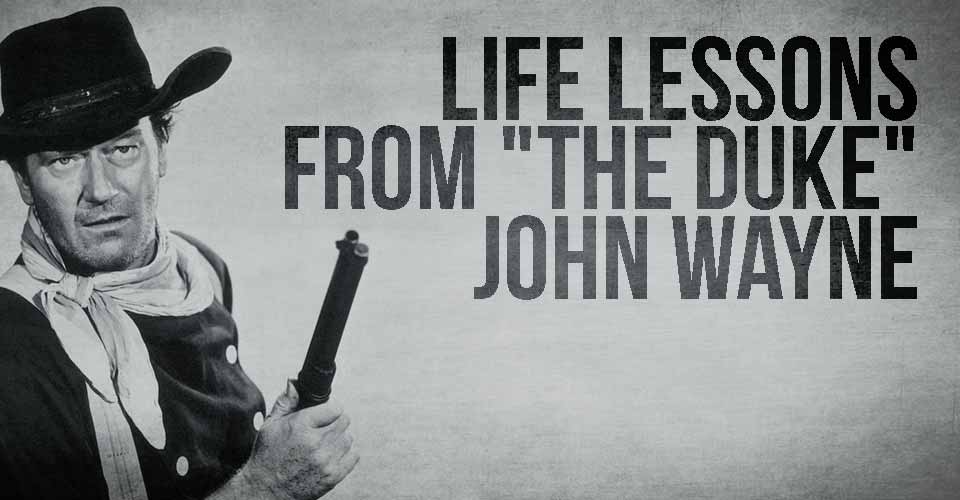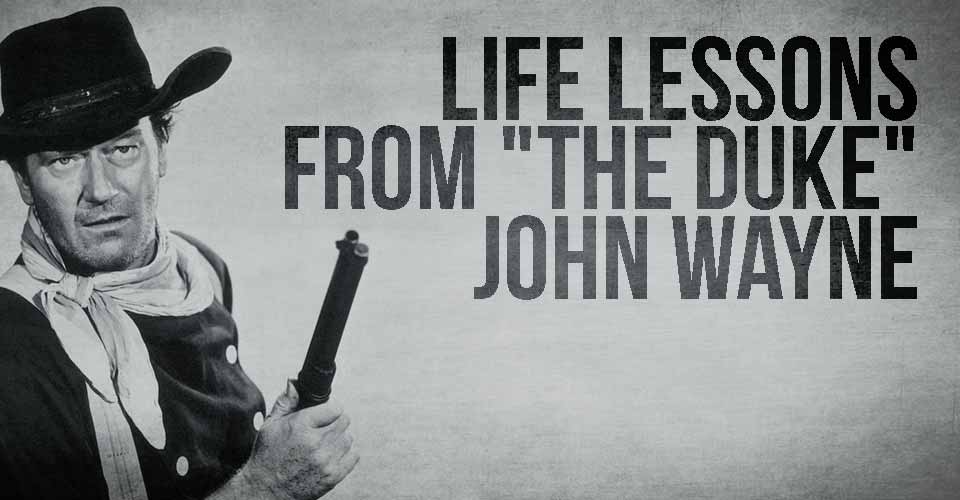 In my day-to-day life, there are two quotes that I find myself using all the time. The first is: "I'm responsible only for what I say, not what you understand." I think we can all identify with that sentiment. The other quote that gets used on an almost daily basis with me is: "Life is tough, but it's tougher if you're stupid."
What is funny to me is the fact that with all of the quotes from all of the famous people I've read about and watched – these two are from the same guy. I don't throw around the word "icon" but if ever there was a pure example of one, in my opinion, it would be John Wayne. I mean, the man is basically synonymous with manliness. Throughout his movie career, he personified what it was to be a good, strong, man. Sure, he played some less savory roles here and there, but overall he was a real hero. I think the thing that made John Wayne so special was that he was the same man on and off screen.
Even he said, "I suppose my best attribute, if you want to call it that, is sincerity. I can sell sincerity because that's the way I am." I think we can all learn a little from The Duke in that regard. Here are 10 more of my favorite John Wayne quotes:
"A man deserves a second chance, but keep an eye on him."
"Courage is being scared to death… and saddling up anyway."
"When you stop fighting, that's death."
"All battles are fought by scared men who'd rather be some place else."
"Nobody should come to the movies unless he believes in heroes."
Read: "I Have a Dream": 25 of the Greatest Quotes from Martin Luther King Jr.
"I have tried to live my life so that my family would love me and my friends respect me. The others can do whatever the hell they please."
"A goal, a love and a dream give you total control over your body and your life."
"I define manhood simply: men should be tough, fair, and courageous, never petty, never looking for a fight, but never backing down from one either."
Read: 16 Bad Ass Quotes from Motorhead Frontman Lemmy Kilmister
"Tomorrow is the most important thing in life. Comes into us at midnight very clean. It's perfect when it arrives and it puts itself in our hands. It hopes we've learned something from yesterday."
"I define manhood simply: men should be tough, fair, and courageous, never petty, never looking for a fight, but never backing down from one either."