"I'm not a cat": Attorney Gets Stuck With Kitten Filter During Online Hearing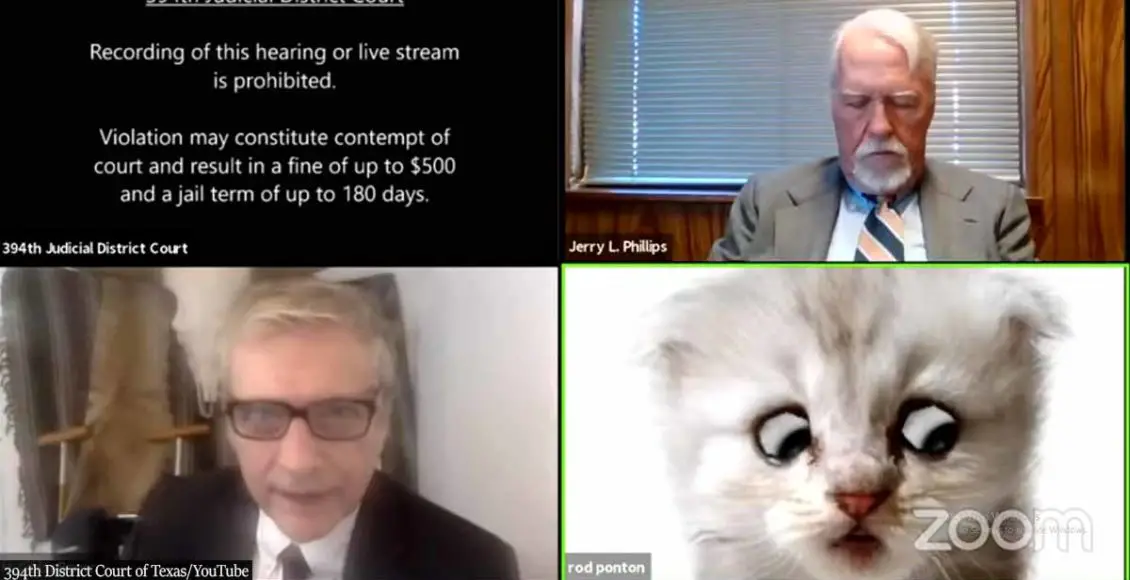 A virtual court proceeding in Texas has gone viral after a lawyer accidentally got stuck with a cat filter on Zoom.
Judge Roy B. Ferguson pointed out the filter, asking attorney Rod Ponton to change his settings.
Ponton attempted to remove the filter but he could not initially succeed. 
"I'm here, live, I'm not a cat," Ponton said while his kitten eyes darted back and forth.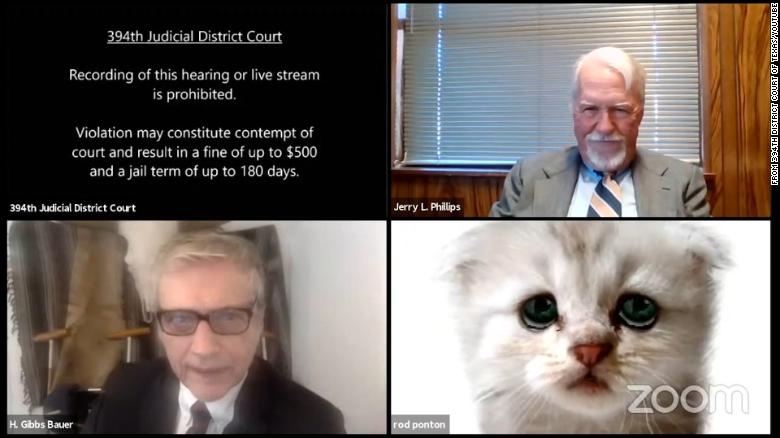 Attorney Rod Ponton accidentally appeared wearing a cat filter during a virtual court case.
Judge Roy B. Ferguson of the 394th Judicial District Court in Texas first noticed Ponton's Zoom filter. "Mr. Ponton, I believe you have a filter turned on in the video settings," Judge Ferguson noted. The kitten's eyes began to dart back and forth as Ponton searched for ways to turn off the filter. Concerned, the lawyer said, "Can you hear me judge? I'm here, live, I'm not a cat." 
Although some people believed the video to be a joke, Judge Ferguson told CNN that the mishap really did happen.
It did actually happen. There was no joke involved. […] When a child had been using the computer, [the child] turned on a filter. Of course, the lawyer would have no reason to even know that feature exists.
IMPORTANT ZOOM TIP: If a child used your computer, before you join a virtual hearing check the Zoom Video Options to be sure filters are off. This kitten just made a formal announcement on a case in the 394th (sound on). #lawtwitter #OhNo @zoom_ushttps://t.co/I0zaj0wu6K

— Judge Roy Ferguson (@JudgeFergusonTX) February 9, 2021
Attorney Rod Ponton also commented on the filter:
The cat was empathetic with me. It was as upset about it as I was. […] At first I was a little upset about it but as I realized that it was a viral story I tried to laugh along with the rest of the country. I think we all need a little humor after the rough luck we've had the last few months.