IKEA has released instructions and designs for six different pillow forts. 
Collaborating with advertising agency Instinct, IKEA Russia has created six fort designs to encourage people to stay at home. The company released the instruction manuals for the six designs and they are surprisingly simple and easy to follow. All you would need in order to build one of these forts is your furniture and other everyday household items: chairs, books, blankets, pillows, and lights for extra coziness. Pillow forts make isolation and quarantine so much easier as they provide a sense of comfort and an escape from reality. It does not matter whether you are a child or an adult, pillow forts are fun to build and can become a magical place.
Below are the instruction manuals of the six different designs:
Design #1: HOUSE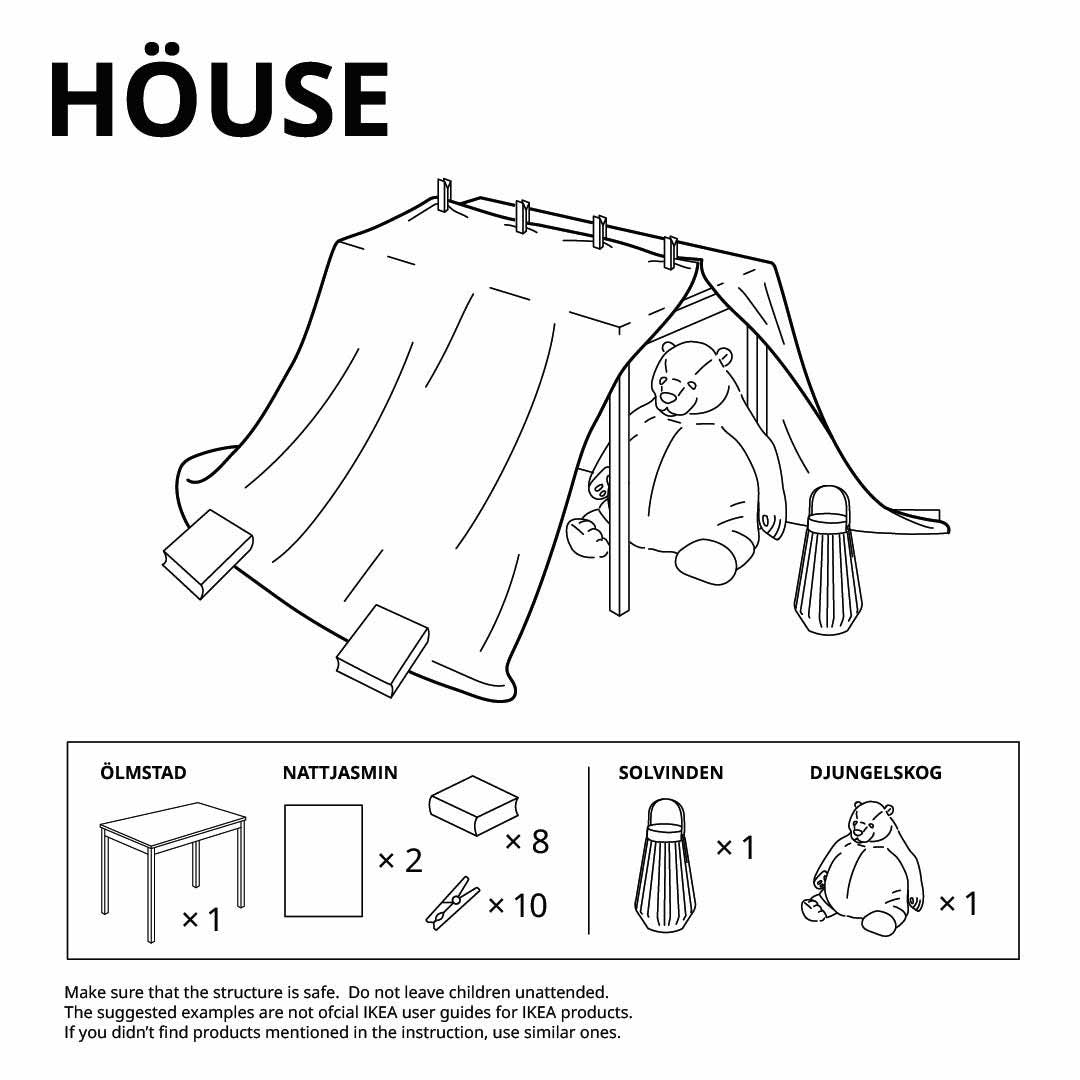 Design #2: Camping Tent 
Design #3: Cave
Design #4: Wigwam
Design #5: Fortress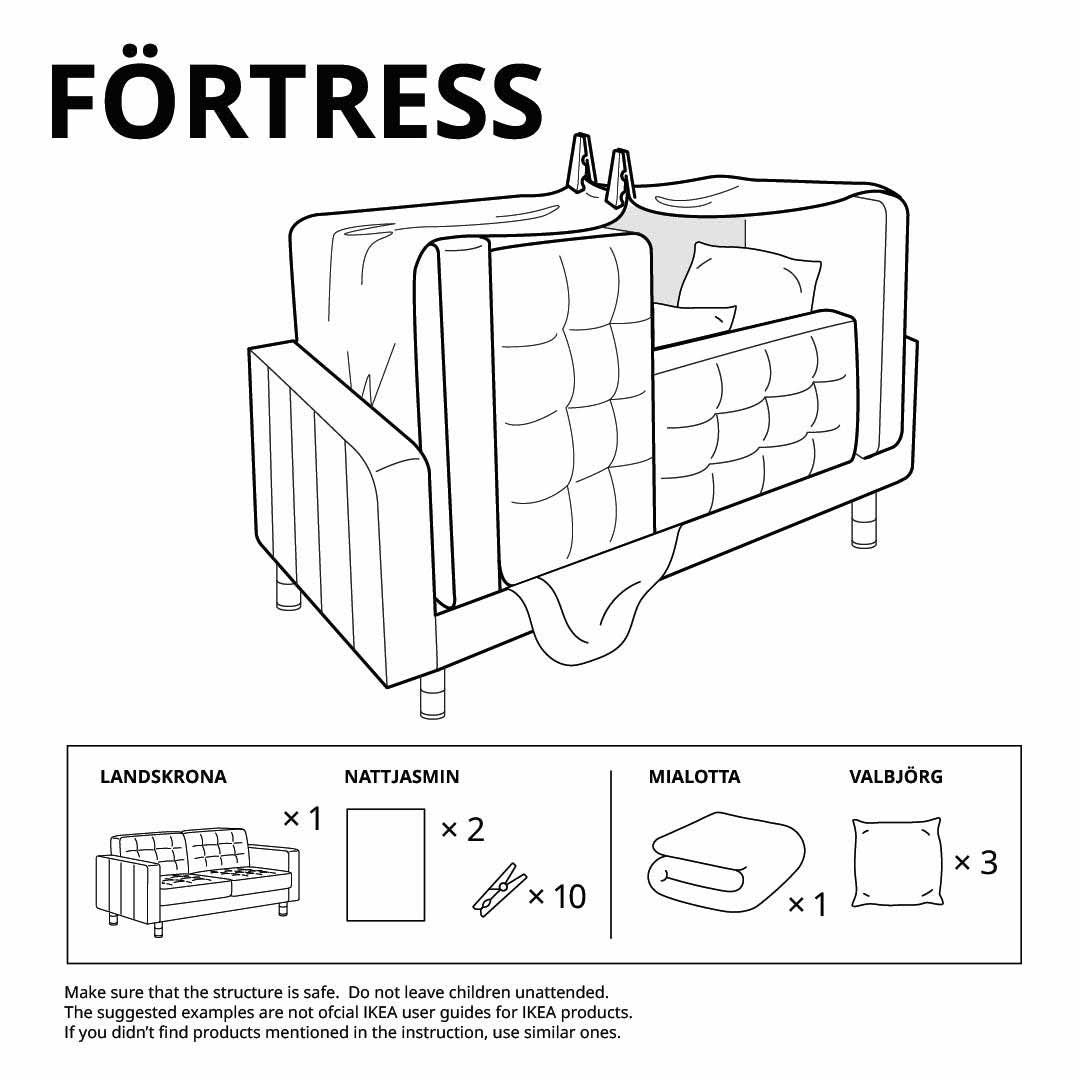 Design #6: Castle
If you are stuck in quarantine with your children and you are out of ideas on how to keep them entertained, this will be the perfect way. Building these forts will let your children tap into their imagination, become creative and feel as though they are out camping, living in a castle or a cave. With the release of these six completely different designs, IKEA is ensuring that people stay home and stay safe during these dark and difficult times.