IKEA Buys 11,000 Acres of U.S. Forest to Keep It From Being Developed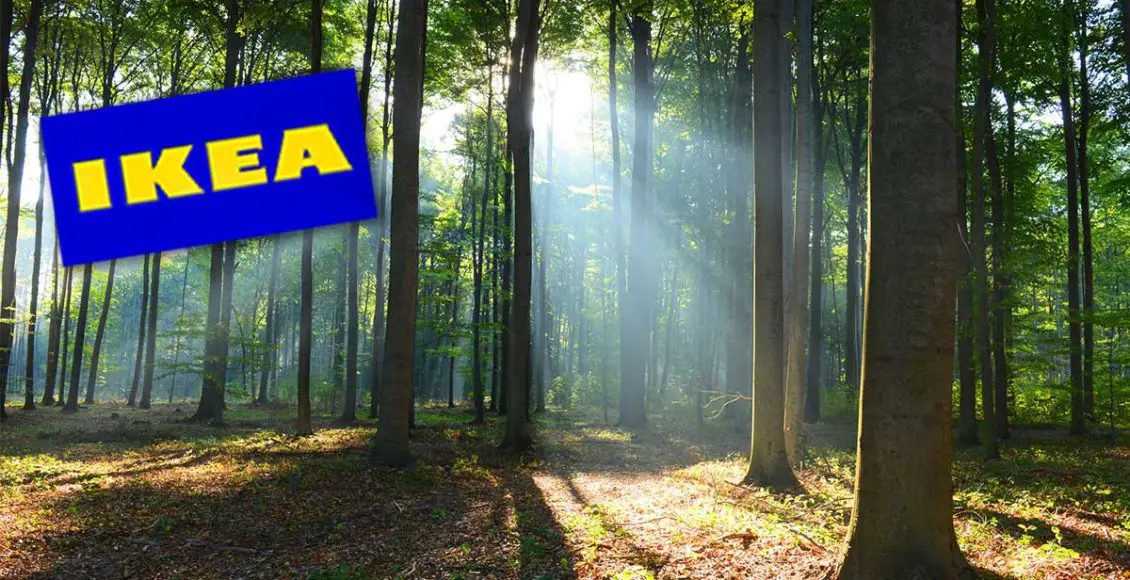 IKEA has bought 11,000 acres of forestland in Georgia to keep it from being developed.
By purchasing the land, IKEA hopes to protect the environment and mitigate climate change.
The company aims to become "climate positive" by 2030.
IKEA's subsidiary Ingka Group currently owns 616,000 acres of forest in the US and Europe.
To save it from being developed, IKEA has purchased 11,000 acres of forestland in the Altamaha Basin. 
According to Fast Company, IKEA plans to become "climate positive" by 2030: this means that it will reduce more greenhouse gas than it emits. To achieve this, the company has already begun to cut down its emissions by "using renewable energy, shifting to electric delivery vehicles, rethinking materials, and implementing new business models such as taking back old furniture and repairing it for resale." Now, it is also purchasing acres of forestland in the United States and Europe.
The forest in Georgia is now owned by IKEA's subsidiary, Ingka Group.
Ingka Group worked with The Conversation Fund, a nonprofit organization that has placed over 500,000 acres under conservation management in order to protect working forests. According to the Good News Network, a working forest is one in which lumber is harvested and grown. As a result, it is often these forests that are split up and developed. By purchasing the land, the Ingka Group ensures not only its protection but also that of the gopher tortoise: a priority species for conservation.
Larry Selzer, President and CEO of The Conservation Fund, commented:
We are honoured to work with Ingka Group and applaud its dedication to preserve and enhance forest quality in the U.S. and Europe. Well-managed forests provide essential benefits, including clean water and important wildlife habitat, as well as mitigating climate change.
Krister Mattsson, Managing Director Ingka Investments shared:
We are delighted to continue our forestland acquisitions in the U.S. With this new acquisition, we own roughly 55,000 hectares (136,000 acres) in five states – Georgia, South Carolina, Alabama, Texas and Oklahoma. This investment in Georgia is special to us as our partners from The Conservation Fund understood our long-term vision and have entrusted us to ensure the protection of the forestland.

We are committed to managing our forests sustainably while at the same time meeting our business objectives. In all our properties, we pay special attention to ensuring environmental protection, so we are happy to see that our efforts in working with responsible forest management are being seen and trusted.