Heavenly photoshoot highlights the unique beauty of a girl with albinism and heterochromia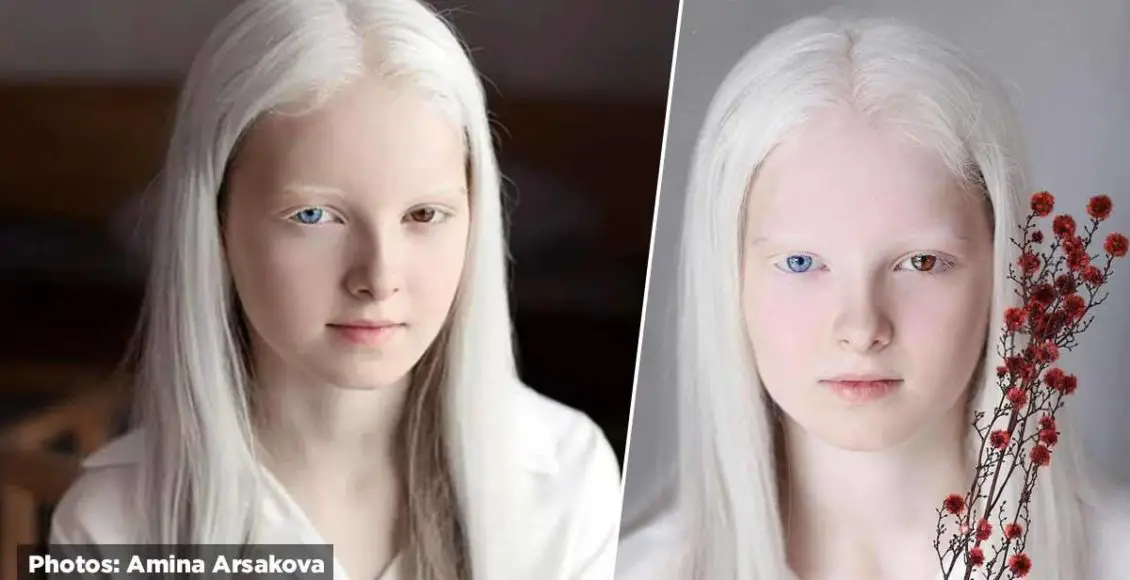 One-of-a-kind girl with both albinism and heterochromia has shown her enchanting beauty to the world in a striking photoshoot.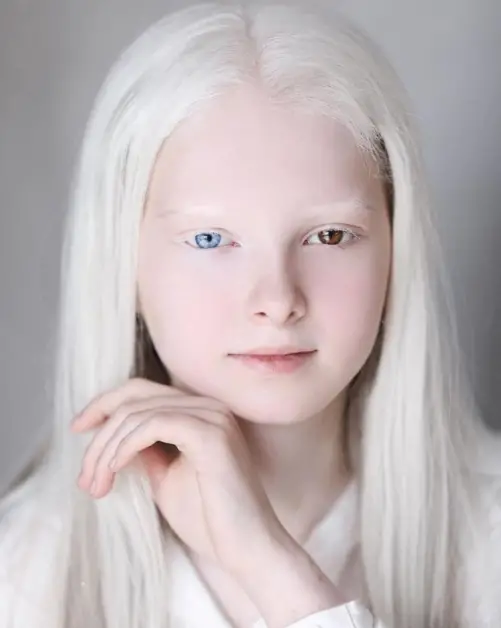 Image credits: Amina Arsakova
Amina Ependieva, 11, was born with two unique conditions at the same time – albinism and heterochromia. Albino people have icy-blonde hair and extraordinarily pale skin. Those with heterochromia have different colored eyes. Young Amina's appearance happens to be an alluring combination of both.
When photographer Amina Arsakova from Chechnya saw a picture of the 11-year-old beauty, she knew she had to meet her and make a stunning photo session with the unique girl, The Hearty Soul reveals.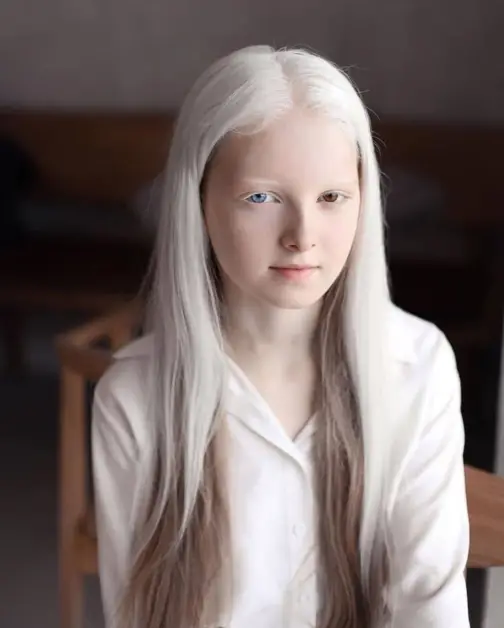 Image credits: Amina Arsakova
A search for beauty crowned with success.
As the Chechnya photographer was fascinated by Amina's outstanding charisma, she contacted her mother and asked to take a professional portrait session of the girl. Luckily, Amina's mother agreed, and Arsakova finally got to meet the gorgeous young girl.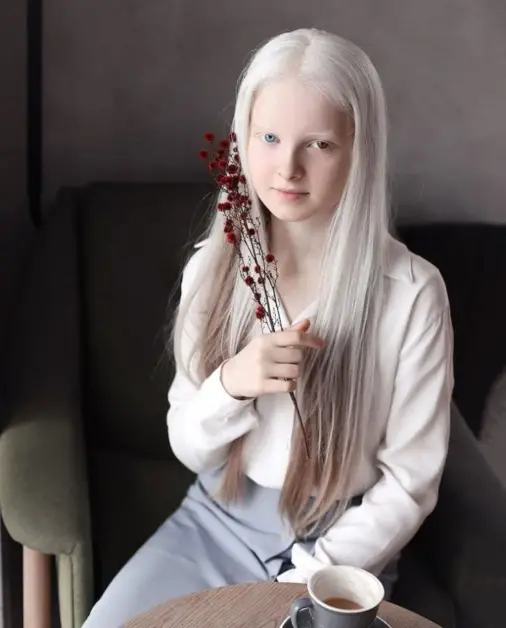 Image credits: Amina Arsakova
In an interview with My Modern Met, the photographer shares:
"Amina turned out to be a very nice and calm girl."
Amina's delicacy inspired Arsakova to set a tranquil minimalistic interior for the photoshoot.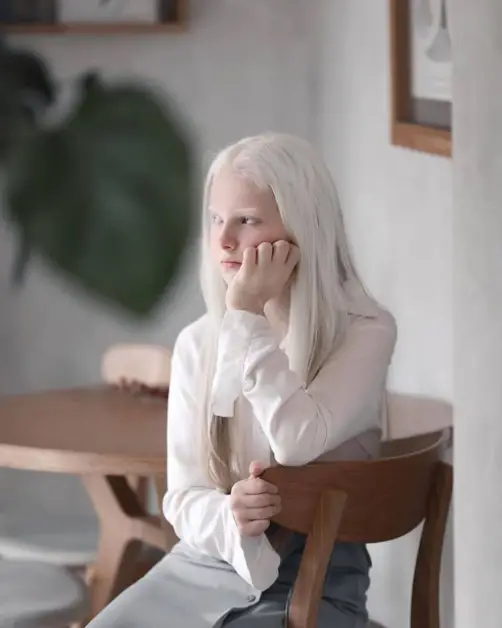 Image credits: Amina Arsakova
Fair-colored skin, icy-blonde hair, one amber eye, and one ocean-blue eye. This exceptional combination makes Amina one of the most beautiful girls in the world!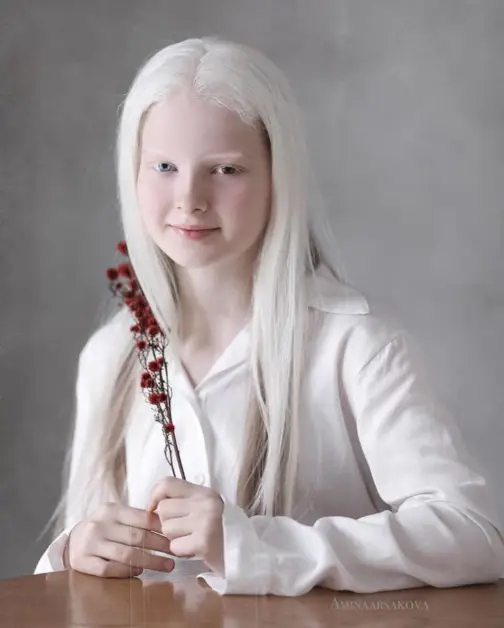 Image credits: Amina Arsakova
Typically, people with albinism can be easily spotted as they have white hair and very light-colored skin. This is caused by the unusually small amounts of melanin their bodies produce. Due to their paleness, albino people often suffer from photophobia – sensitivity to light.
Heterochromia is a condition where a person's irises are different colors. In Amina's case – brown and blue. In most cases, children born with this condition have no further complications in their vision.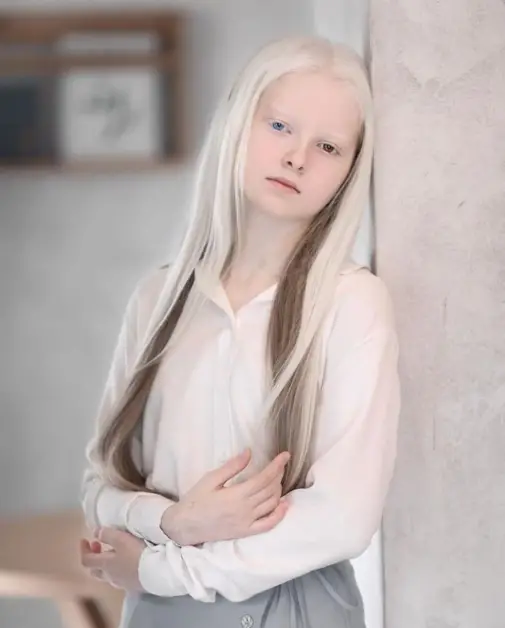 Image credits: Amina Arsakova
Although the gifted photographer didn't have enough time to talk with her model about her rare condition, she hopes she would have another opportunity to meet Amina and learn more about life with albinism and heterochromia.
"I hope that in the near future it will be possible to arrange a new photoshoot with Amina and chat in a relaxed atmosphere."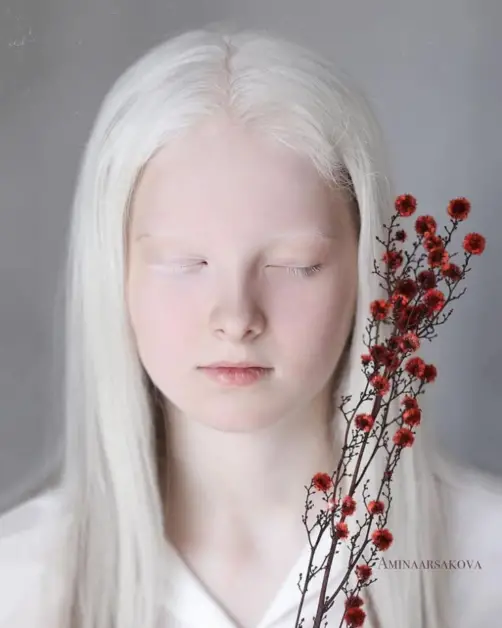 Image credits: Amina Arsakova