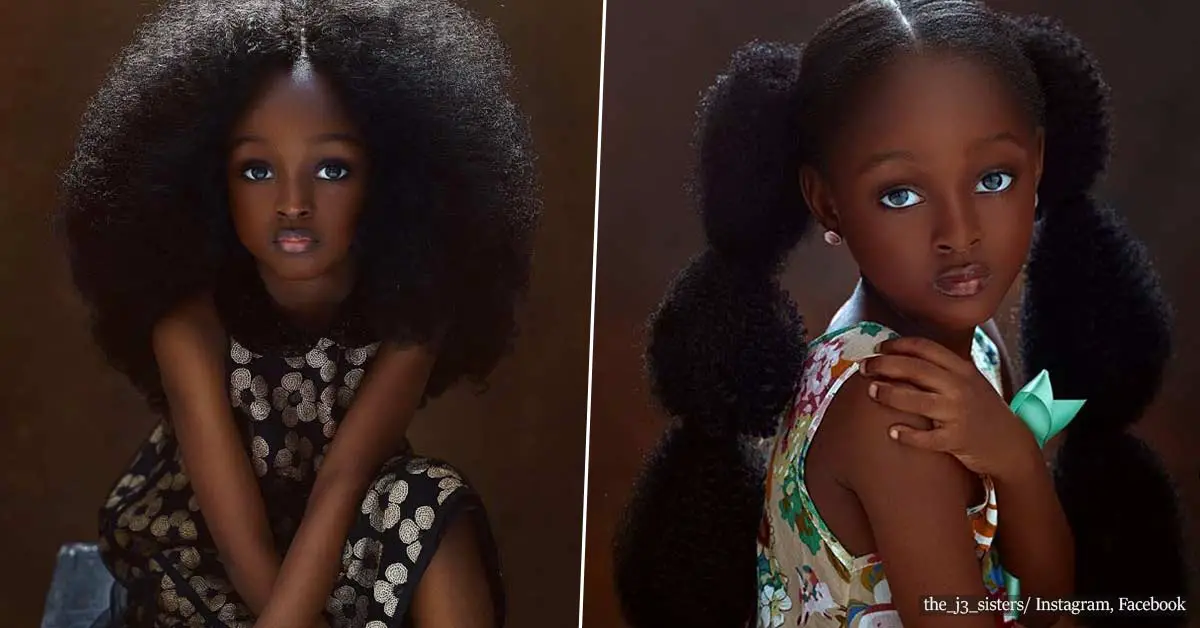 "Most Beautiful Girl in the World" from Nigeria leaves the world in awe with her natural beauty
It's no secret that different areas of the world have entirely different and unique beauty standards and perceptions. Some idolize pale skin, blonde hair, and blue eyes. Others admire black curly hair, brownish eyes, and dark skin.
But no matter how many different beauty concepts there are in the world, this Nigerian girl has stunned everyone with her outstanding appearance.
Meet Jare Ijalana, the Nigerian girl dubbed the "Most Beautiful Girl in the World". She gained popularity two years ago when photos of her and her sisters became viral amongst netizens. Many were astonished by the girls' stunning natural beauty.
Jare, who is the youngest of the three sisters, made dozens of headlines with outlets hailing her as the 'most beautiful girl in the world'. Social media users were absolutely captivated by solo photos of the young girl that emerged in 2018.
As photographs of the dazzling girls took over the Internet, their whole family was put under the spotlights. Ever since their natural beauty became a hot topic amongst media outlets, the three Nigerian sisters became instant celebrities and Instagram influencers.
Even in 2020, the trio continues to captivate everyone's attention.
What's more, Jare recently attended the London Fashion Week and even walked the runway alongside famous professional models. Her beauty and her promising modeling talent are almost unbelievable for a girl at the young age of only 7.
The Instagram account THEJ3SISTERS, dedicated to the lovely Nigerian beauties, shares valuable moments and milestones from the sisters' life. Moreover, through their social media platform, the girls are also spreading awareness of the measurements we all need to follow amid the ongoing global pandemic.
"Let's keep keeping safe😷 and hope for an amazing 🤗year ahead!"
With their incredible talent, beauty, and increasing popularity, it will no longer be a surprise if we see the girls pursuing a modeling career in a few years.