Triad Inc. has invented the world's best gift for Harry Potter fans.
Japanese architectural model maker Triad Inc. has made an Omoshiroi memo pad. In Japanese, the word omoshiroi means interesting or entertaining and this memo pad is exactly that. At first, it seems like a regular memo pad. However, the more you write and peel papers off it, the more you realize that it is no ordinary memo pad at all. Instead, with every paper that is ripped off, Harry Potter's Hogwarts Castle begins to reveal itself. The pad is a collaboration between Triad Inc., Fox Inc., and Warner Brothers Consumer Products. Naturally, such a collaboration is expected to deliver something unique and of course, it does:
At the beginning: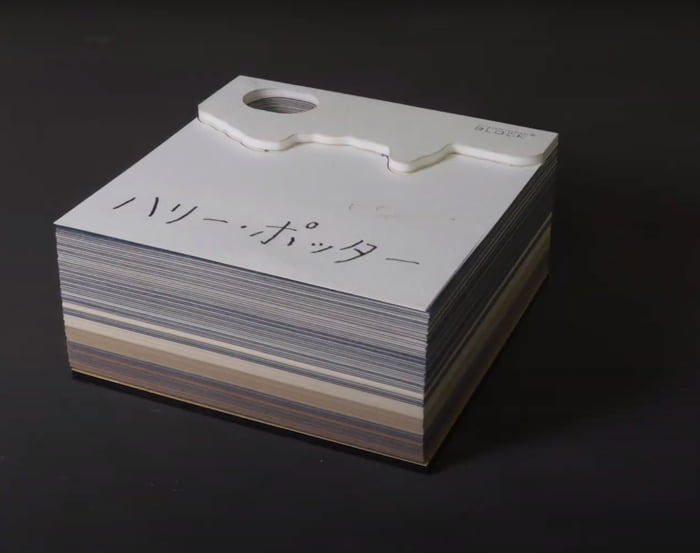 In the middle: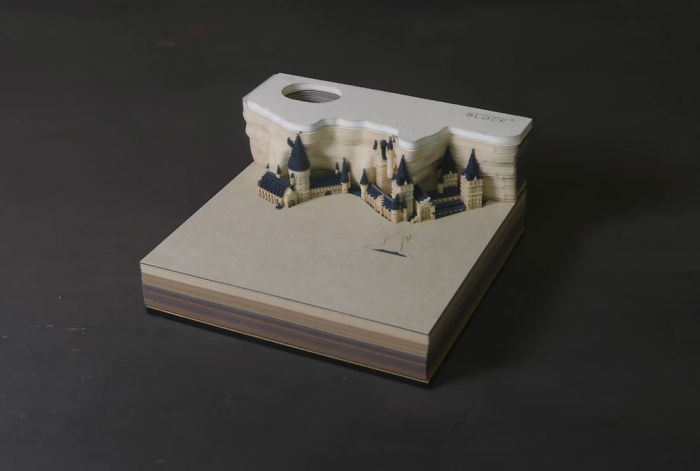 In the end: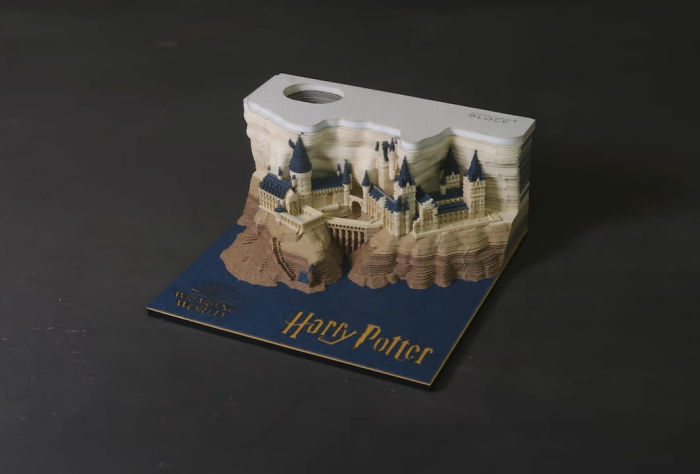 Details: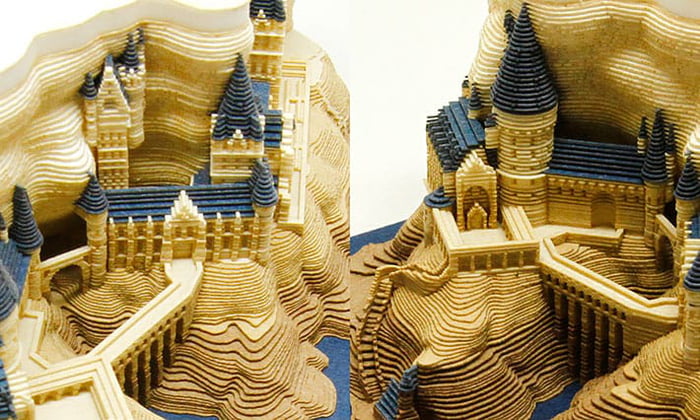 This extraordinary pad costs around 18,000 JPY (~$172.42 USD).
While this may seem too expensive for a memo pad, you must remember that it is not just that. Once you have peeled off all the papers, you will be left with a beautiful and intricately designed model of the Hogwarts Castle which you will be able to keep forever. If you love the idea of this memo pad but are not a fan of Harry Potter, there are various other unique Omoshiroi blocks. Some of these reveal beautiful Japanese landscapes, historic buildings and even iconic art.