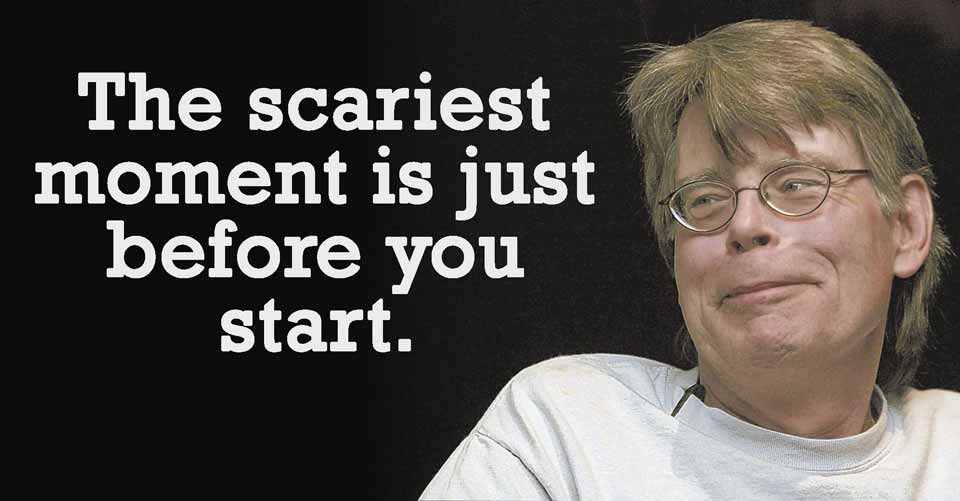 Profound Advice On Writing From Some Of History's Greatest Writers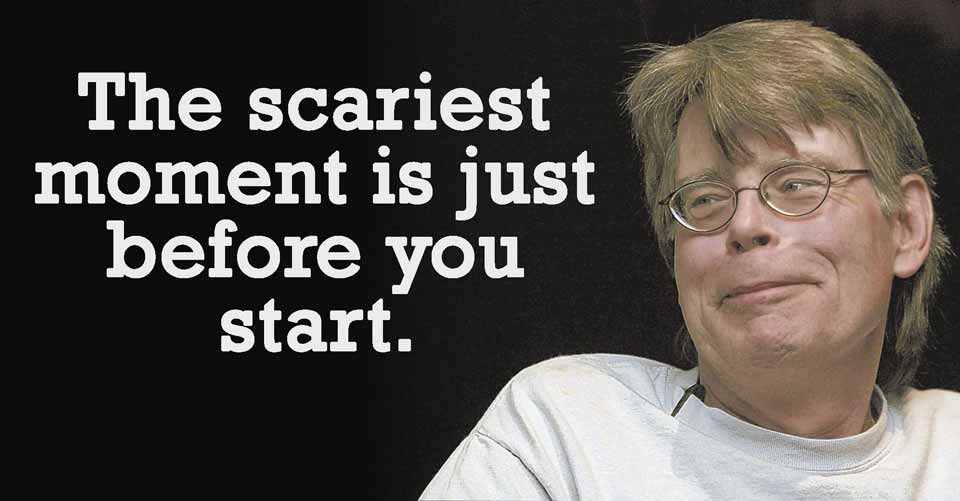 Have you ever wondered how some of history's greatest writers became so great at what they did?
They all started down the same path- wanting to express something inside themselves. Sometimes that can be tricky and we don't always find the words to express what we feel. So how do they do it, and what advice could they give to help us?
Profound bits of wisdom from some masters of the craft are here to lend you clarity and advice.
Stephen King:
"In both writing and sleeping, we learn to be physically still at the same time we are encouraging our minds to unlock from the humdrum rational thinking of our daytime lives."
"I believe the road to hell is paved with adverbs, and I will shout it from the rooftops."

Annie Dillard:
"At its best, the sensation of writing is that of any unmerited grace. It is handed to you, but only if you look for it. You search, you break your heart, your back, your brain, and then — and only then — it is handed to you."

Anne Lamott:
"Perfectionism is the voice of the oppressor, the enemy of the people. It will keep you cramped and insane your whole life."
"All bad writers are in love with the epic."
"As a writer you should not judge. You should understand."
Henry Miller:
"Work on one thing at a time until finished."

Kurt Vonnegut:
"Write to please just one person. If you open a window and make love to the world, so to speak, your story will get pneumonia."

"The most damning revelation you can make about yourself is that you do not know what is interesting and what is not."
Susan Orlean:
"You have to simply love writing, and you have to remind yourself often that you love it."

E. B. White:
"Only a person who is congenially self-centered has the effrontery and the stamina to write essays"
"Anyone who writes down to children is simply wasting his time. You have to write up, not down."
"Writing is not an exercise in excision, it's a journey into sound."
"Writers do not merely reflect and interpret life, they inform and shape life."
H. P. Lovecraft:
"A page of Addison or of Irving will teach more of style than a whole manual of rules, whilst a story of Poe's will impress upon the mind a more vivid notion of powerful and correct description and narration than will ten dry chapters of a bulky textbook."

George Orwell:
"Sheer egoism… Writers share this characteristic with scientists, artists, politicians, lawyers, soldiers, successful businessmen — in short, with the whole top crust of humanity."
"By using stale metaphors, similes and idioms, you save much mental effort, at the cost of leaving your meaning vague, not only for your reader but for yourself."
Helen Dunmore:
"A problem with a piece of writing often clarifies itself if you go for a long walk."

Anaïs Nin:
"Something is always born of excess: great art was born of great terrors, great loneliness, great inhibitions, instabilities, and it always balances them."

"It is in the movements of emotional crisis that human beings reveal themselves most accurately."
William Faulkner:
"The only environment the artist needs is whatever peace, whatever solitude, and whatever pleasure he can get at not too high a cost."
"It's the most satisfying occupation man has discovered yet, because you never can quite do it as well as you want to, so there's always something to wake up tomorrow morning to do.
"The poet's, the writer's, duty is … to help man endure by lifting his heart."
Susan Sontag:
"To make your life being a writer, it's an auto-slavery … you are both the slave and the task-master."

Leonard Cohen:
"The cutting of the gem has to be finished before you can see whether it shines."
William Styron:
"For a person whose sole burning ambition is to write — like myself — college is useless beyond the Sophomore year."

Schopenhauer:
"Truth that is naked is the most beautiful, and the simpler its expression the deeper is the impression it makes."
C.S. Lewis:
"The only moral that is of any value is that which arises inevitably from the whole cast of the author's mind."

"Style ought to prove that one believes in an idea; not only that one thinks it but also feels it."

Roald Dahl:
"I doubt I would have written a line … unless some minor tragedy had sort of twisted my mind out of the normal rut."
Do you have a favourite author that inspires you? Tell us about it in the comments!
Written by Raven Fon