Generous Customer Leaves Every Employee At Café $200 Tip Because 'COVID Sucks'
A customer left a $1,400 tip at the Notchtop Bakery & Café in Estes Park in Colorado on Wednesday, January 20.
When David received his $20.04 bill, he asked how many people were working that day.
On his receipt, the customer wrote: "COVID sucks! $200 for each employee today!"
Nailya Khametvalieva, the owner of the cafe, shared that this gesture brought tears to everyone's eyes.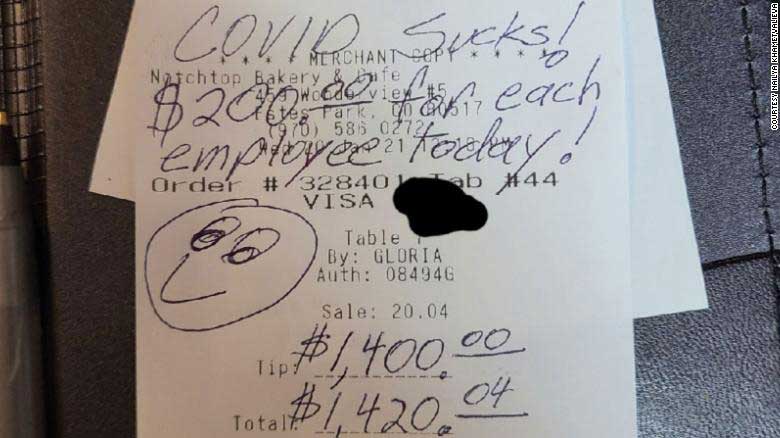 The employees thanked David, the "Covid Bandit" on the Facebook page of the Notchtop Bakery & Café.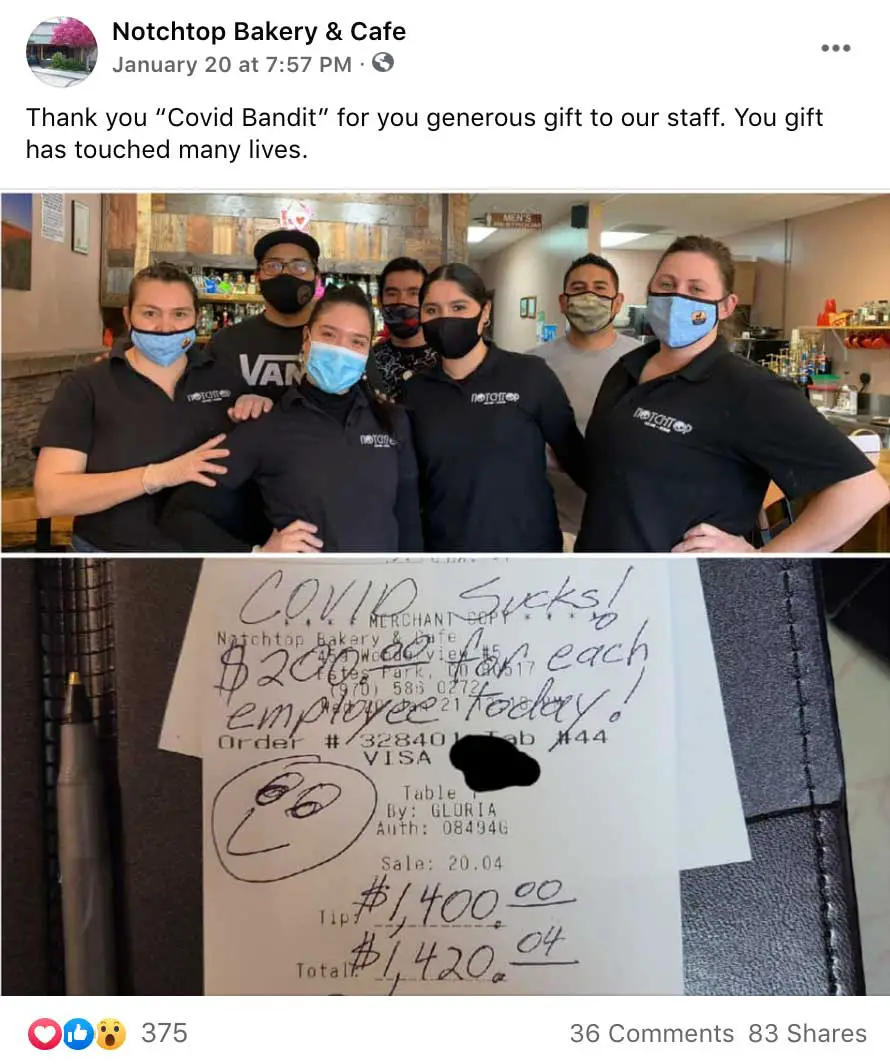 Jayme Johnson, one of the cafe's employees spoke to KMGH, explaining that the money would help her family tremendously.
It's $200 to me, but it's also $200 for my husband. It's also $200 for my daughters, for things that we needed to make it.
During these difficult and unprecedented times, people like David inspire us and fill us with hope.