For Eagle Eyes ONLY: Can you Solve This Tricky Puzzle in Less Than 10 Seconds?
Do you have eagle eyes?
According to Merriam Webster dictionary, having eagle eyes means having the ability to see and observe things keenly. In our day and age, it is vital to possess this ability. If you were to apply for a job today, many companies would require you to complete assignments that test your observation skills. That is, they would want you to be able to focus on and pay attention to the smallest of details.
Puzzles can help you develop and strengthen your observation skills.
Healthline argues that 'working on puzzles can help your brain feel "10 years younger"'. That is, puzzles can strengthen your memory and enhance your problem-solving skills. In addition to this, they have the power to boost your mood as your brain's production of dopamine increases. Therefore, regularly working on puzzles can help you become more eagle-eyed. Below are two puzzles which test your ability to see and observe details quickly.
Puzzle #1: How many Qs can you find in 10 seconds?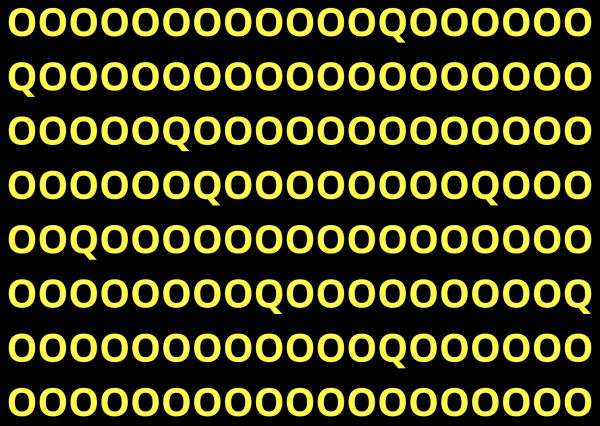 You should be able to find nine Qs if you are in fact, eagle eyed. Although it might be easy for many, there are people who struggle to solve this puzzle in under 10 seconds. Of course, this is owed to the contrasting colors and to the similarities between O and Q. For those who could not find the nine Qs, you can see them more clearly below.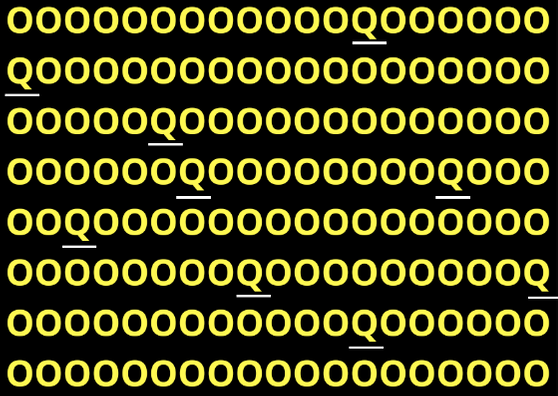 Puzzle #2: Can you find the 3/4 in 10 seconds?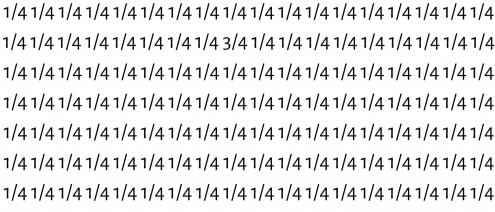 Those who managed to find all the Qs in under 10 seconds will most likely be able to find the 3/4. Similarly, those who struggled with the previous puzzle might find this one just as hard – or maybe even harder considering that this puzzle consists of numbers instead of letters. If you still cannot find the 3/4, look closer: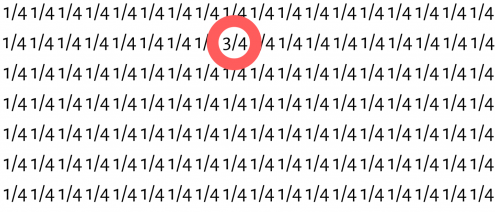 If you succeeded both times, congratulations! If, on the other hand, you failed to find the different numbers and letters in under 10 seconds, you need to continue training your brain. Regularly working on puzzles can make a bigger difference than you can even imagine.