This FLYING motorbike travels at speeds of 60mph for up to 40 minutes will hit the market next year.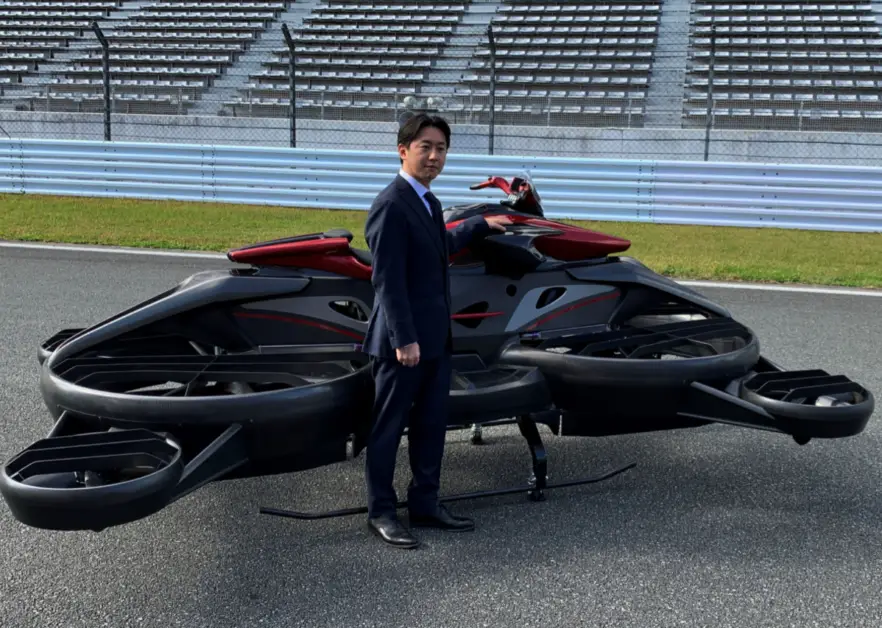 For a little less than $682,000, you can be the owner of the Xturismo flying motorcycle created by the Tokyo-based drone start-up A.L.I. Technologies.
The vehicle's capabilities were recently demonstrated throughout a test flight in the foothills of Mount Fuji, Daily Mail reports. It can be used for leisure activities, as well as helping rescue people from accidents at sea.
The 'XTurismo Limited Edition' hoverbike unveiled by Tokyo-based drone startup A.L.I. Technologies is equipped with a conventional engine, four battery-powered motors and promises to fly for 40 minutes at up to 62 mph https://t.co/PzYSbmnkN7 pic.twitter.com/c8SQbC9szG

— Reuters (@Reuters) October 26, 2021
During the test flight, Xturismo reached several feet above the ground and glided above the racetrack for nearly a minute and a half.
At the spectacular event at the Fuji Speedway Racing Course, A.L.I. Technologies CEO Daisuke Katano said:
"We would like to propose a new lifestyle with this floating vehicle."
The company will produce only 200 of the single-rider flying motorbikes for delivery in the first half of 2022.  
The hoverbike employs the same altitude control technology A.L.I. Technologies are already using in their driverless drones, ensuring a smooth flight when aloft. Each bike weighs 660lb, has six propellers, and is driven by an internal combustion engine.
Xturismo is just one of the many flying vehicles being currently developed and prepared to hit the market.
Earlier this year, we told you about NASA's Air Taxi that could speed up to 200mph. The futuristic transportation is designed to serve as a commercial passenger service, as it can seat up to four people.