Florida Man Shoots and Kills 'Intruder,' Finds Out It's His Pregnant Wife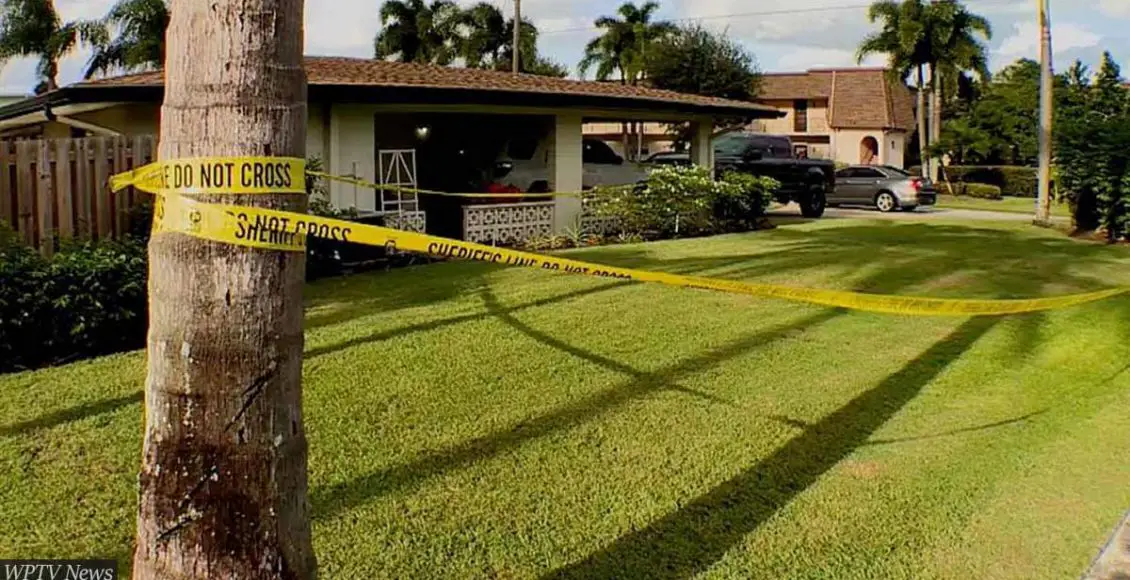 A man in Stuart, Florida killed his pregnant wife after mistaking her for an intruder.
After the incident occurred, the man had ran out of the house screaming for help.
Officers were called to the home in Stuart at 1:30 a.m. on November 4. 
Sheriff William Snyder reminds people to take extra care when using deadly force if there are family members in the house.
At around 1:30 a.m. on November 4, officers were called to a home in Stuart, Florida.
Waking up in the middle of the night, this Florida man heard movement and immediately thought that somebody had broken into his home. To protect himself, his family, and his home, he decided to use deadly force and shoot the intruder. However, according to NBC News, the man had made a tragic mistake as the movement he heard was that of his pregnant wife, not an intruder. After fatally shooting his wife, the man had reportedly ran outside the home with the couple's other child where he stood shouting for help. Speaking to the officers who showed up at the Stuart home, the man had said that he shot his wife by accident and that his 'life is over'.
The woman was taken to the hospital but was pronounced dead.
NBC News reports that the man's wife was found with a gunshot wound to the head and a handgun next to her. She had been taken to the hospital where she was pronounced dead. Furthermore, according to the sheriff's office, the doctors were able to save the baby as the woman had been six months pregnant. Sheriff William Snyder believes that the shooting was a tragic mistake but also notes that it will still be treated as a suspicious death.
Sheriff Snyder spoke about the tragic incident and urged people to take care when using deadly force.
Though we do have a good statement from him [the husband], we don't take anything at face value and we'll continue investigating, do all of the backgrounds. There's a lot of investigative steps that we'll take to make sure that he's telling the truth. […] When you have a home where you have family members, you have to be even more careful and wait that extra second and do everything you can to make sure you know what you're dealing with when you're about to use deadly force.