Eleven Years Later, Triplet No. 3 Arrives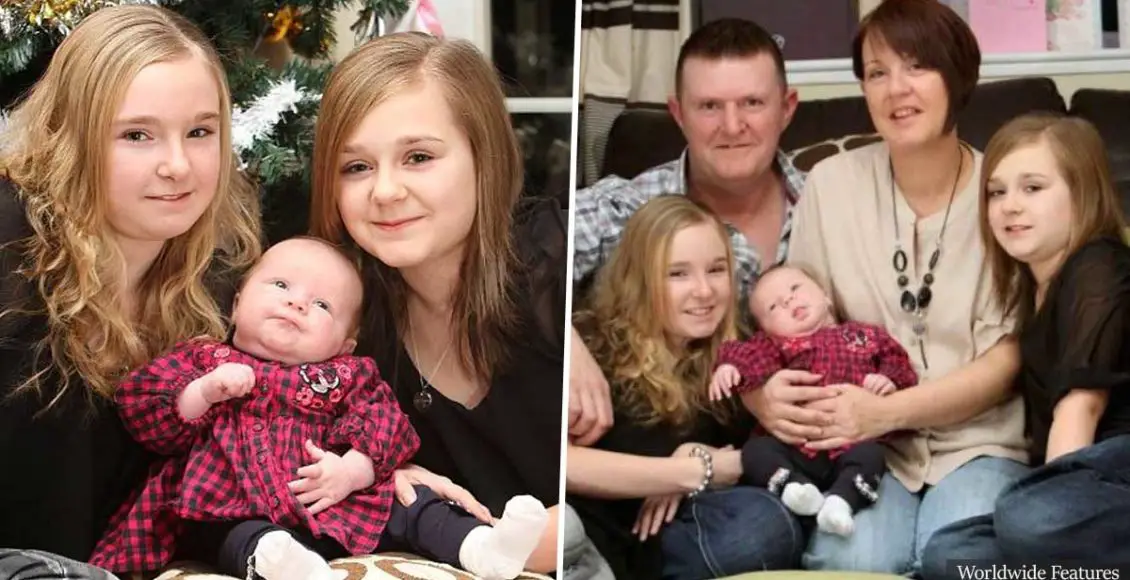 Little Ryleigh Shepherd was conceived back in 1998, the same year as her 11-year-old twin sister, but she was born more than a decade later in 2010.
This is the story of three girls from Walsall, UK, who were born in two different centuries, and are, in fact, genetic triplets born thanks to in vitro fertilization.
Ryleigh's parents, Lisa and Adrian, already had two twins, Megan and Bethany, from the same batch of embryos that gave her life.
According to experts, there is no other known case in the UK in which three siblings from the same fertility treatment have been born with an age gap this big.
The longest interval between freezing and conception is in the case of a Tennessee woman whose embryo had been stored for 27 years.
"It seemed strange to think that we were using embryos that we had stored all those years ago, that were conceived at the same time as the girls," Lisa Shepherd told Daily Mail.

"We knew that if we had another baby it would in effect be the girls' triplet as they were all conceived at the same time," she added.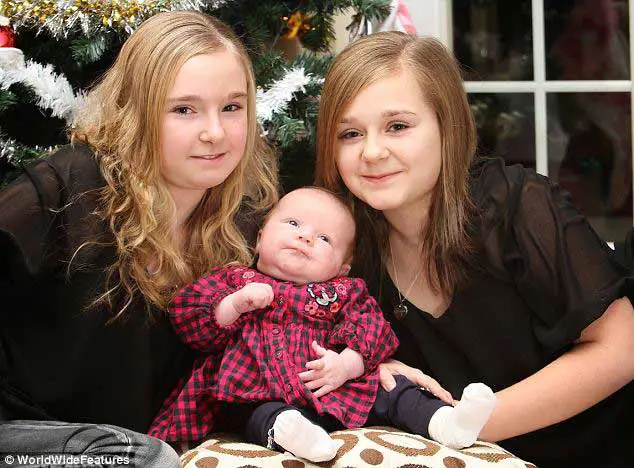 According to Lisa, her girls look exactly alike.
"It was uncanny," the mother said.
For exactly how long an embryo can remain frozen and still be viable is currently unknown, but  American fertility experts are confident in the success of new techniques for reproduction.
According to Barbara Collura, executive director of RESOLVE, the National Infertility Association,
"It's incredibly common for people to go back and second and third time."

"There have been recorded cases of kids born far longer apart. This doesn't tip the scales."
Data shows that around 620,000 frozen embryos are currently kept in storage across the U.S.
While some couples pay a price to freeze their embryos for future fertilization, others choose to donate their frozen embryos to infertile couples.
"When they are done with their family building and years pass, they can donate to another couple," Collura said.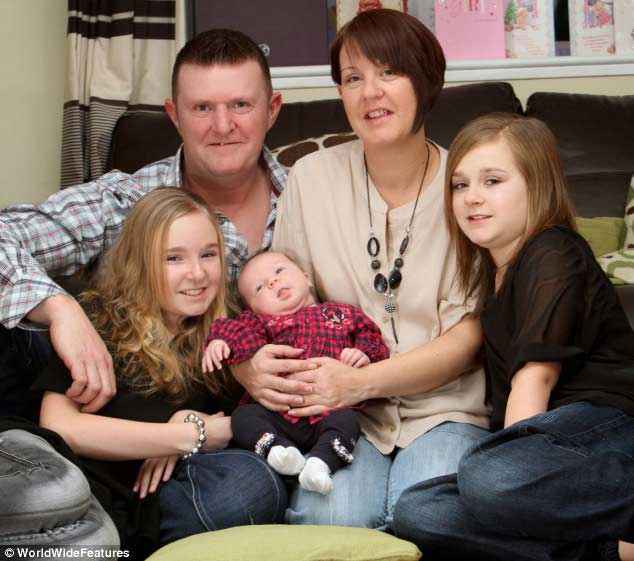 Cryogenic techniques have been improving immensely since the 1990s when Lisa's babies were conceived.
Women in their early 30s who are opting for in vitro fertilization can be hopeful that their frozen embryos might be used when the time comes.
And that was the case for Lisa and Adrian, who got married in 1994 and wanted to have a family. However, Lisa had been diagnosed with endometriosis and polycystic ovaries, and experts told the couple their chances of having a baby were low.
"I was given drug treatments to help me conceive, but nothing worked," she said. "It was devastating."
Back in 1998, the couple went through a fertility procedure; 24 eggs were collected and 14 were fertilized with Adrian's sperm.
The embryos were implanted and the last 12 were frozen. Lisa and Adrian said they didn't expect much.
But eventually, the couple was blessed with twin girls, who were born by Caesarian section.
When the children reached 9 years of age, the family started thinking of a new baby.
"We had been so busy raising the twins that it wasn't until then that we stopped to think about having another one," said Lisa.

"'So we asked the girls what they thought about having another addition to the family and they really wanted it."
At the end of 2009, the two went back to Midland Fertility Clinic for another in vitro procedure, using the decade-old embryos. And Ryleigh arrived in November of 2010.
"The girls are thrilled to have a sister — and they know that she was conceived at the same time that they were, but has been in the freezer," the happy mother said.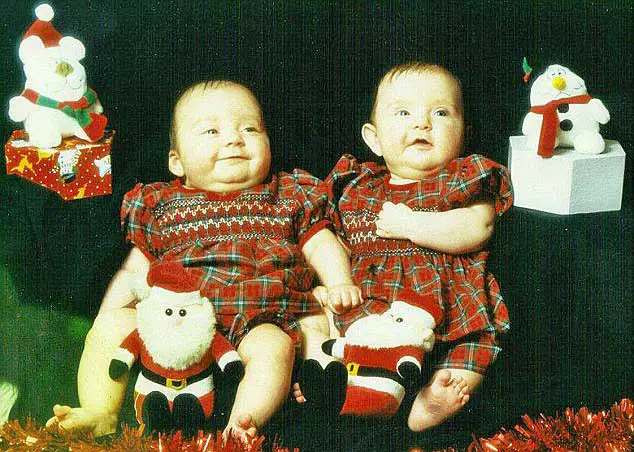 According to doctors, there aren't many concerns when it comes to using long-frozen embryos.
"Once an embryo is frozen, it's essentially frozen in time," said Dr. Jani Jenson, a reproductive endocrinologist at the Mayo Clinic. "As a group, children born with IVF are one of the most scrutinized cohorts." 
Jensen added:
"The data we know from fresh and frozen transfers are that it doesn't put them at any unique or known risks like learning disabilities or birth defects."
Doctor Ellen Clayton, director of the Center for Biomedical Ethics and Society at Vanderbilt University, said the Shepherd family case is "interesting, and yet mundane."
"They are just siblings and this is clearly a family where everyone resembles everyone else. The twins look like two peas out of a pod and this is the third pea."
There are certain ethical concerns when it comes to in vitro fertilization, according to Clayton, but the "relevant metric" is how parents make their choices.
"The current thinking is that parents are free to make pretty broad choices," she said. "They are free to continue a pregnancy with Down syndrome. People make all kinds of choices that are potentially risky."
As for the family of triplets, Clayton said:
"God bless them. This looks like a happy family that is now even happier."
What are your thoughts on this incredible story? Let us know by joining the conversation in the comments and please share this article if you've found it of value.