Dad builds his own backyard coffee shop from the ground up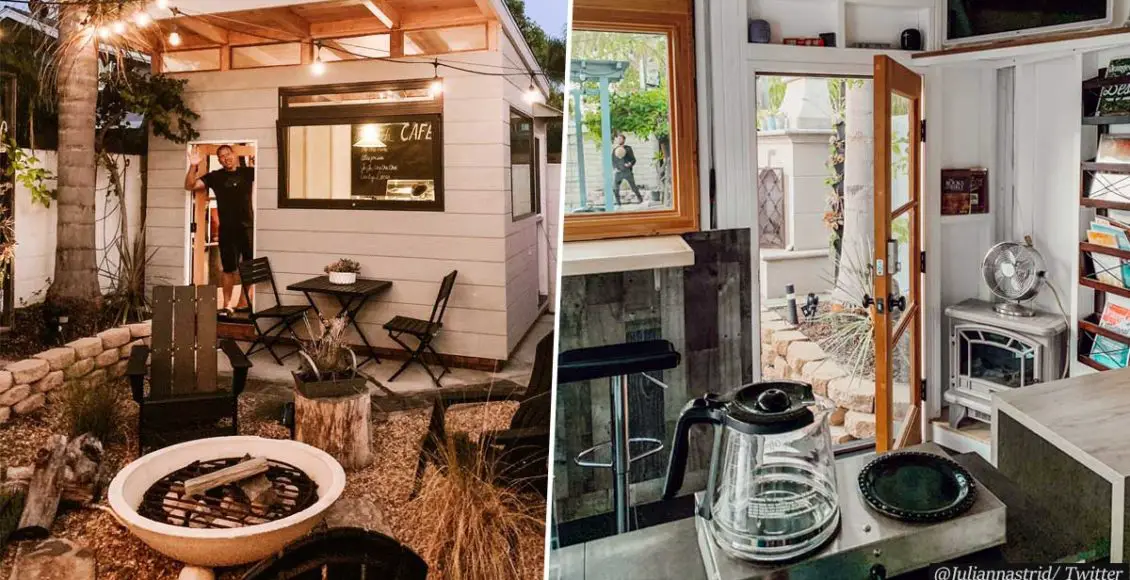 Daughter documented the 3 month process of her dad's incredible DIY coffee shop.
With a current global pandemic making it difficult to enjoy a cup of coffee outdoors, this dad has taken matters into his own hands and created a little piece of heaven.
Ed's love for coffee drove him to build his very own coffee shop in his backyard. His daughter @Juliannastrid documented the entire process, posting images and updates on her Twitter. She explained that her father was a contractor and that this was his side project:
"My dad works FULL TIME as a contractor & THIS was his SIDE PROJECT. He worked on it ONLY after work & on the weekends. He took pieces that were "trash" from old jobs (the doors, materials to build the structure, the front window etc) & repurposed them to create his coffee shop"
Both the coffee shop's interior and exterior look modern, elegant and sophisticated. By adding a small coffee table, two chairs and string lights outside, Ed has also made the small coffee house look even cozier.
The end result can be seen in the following photos: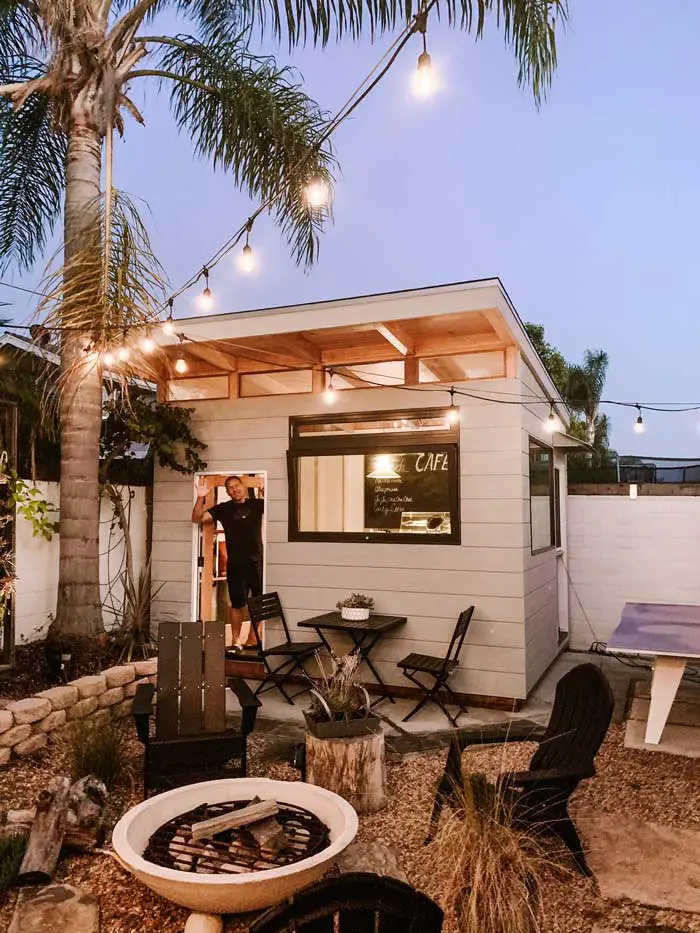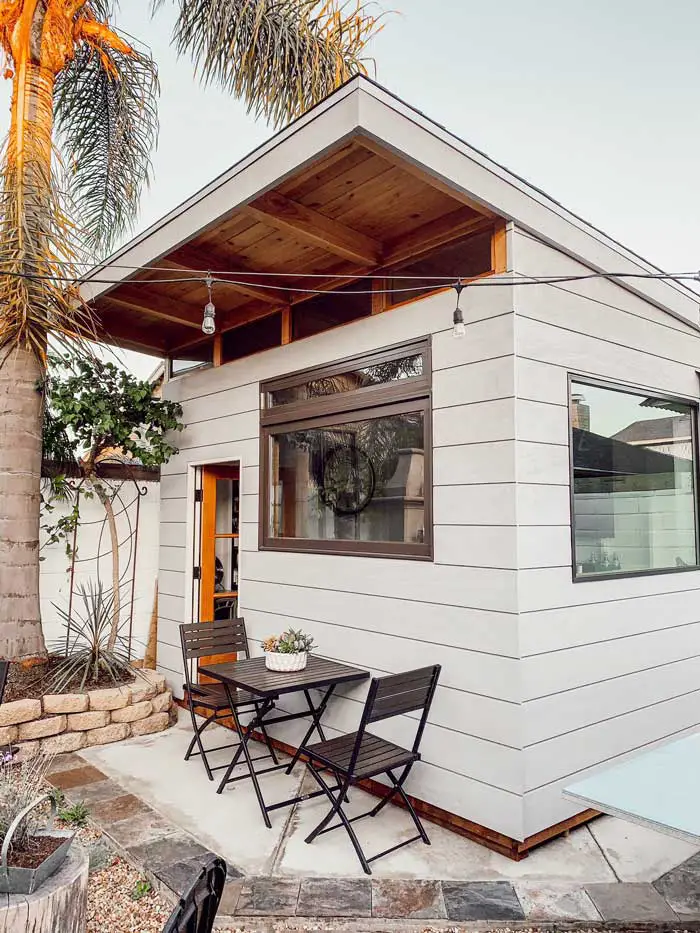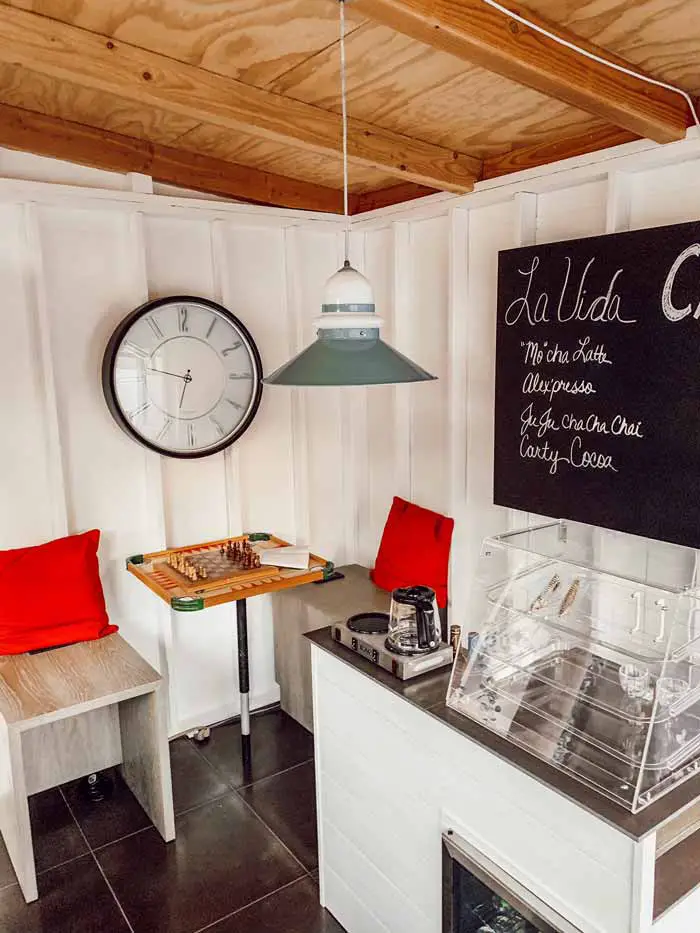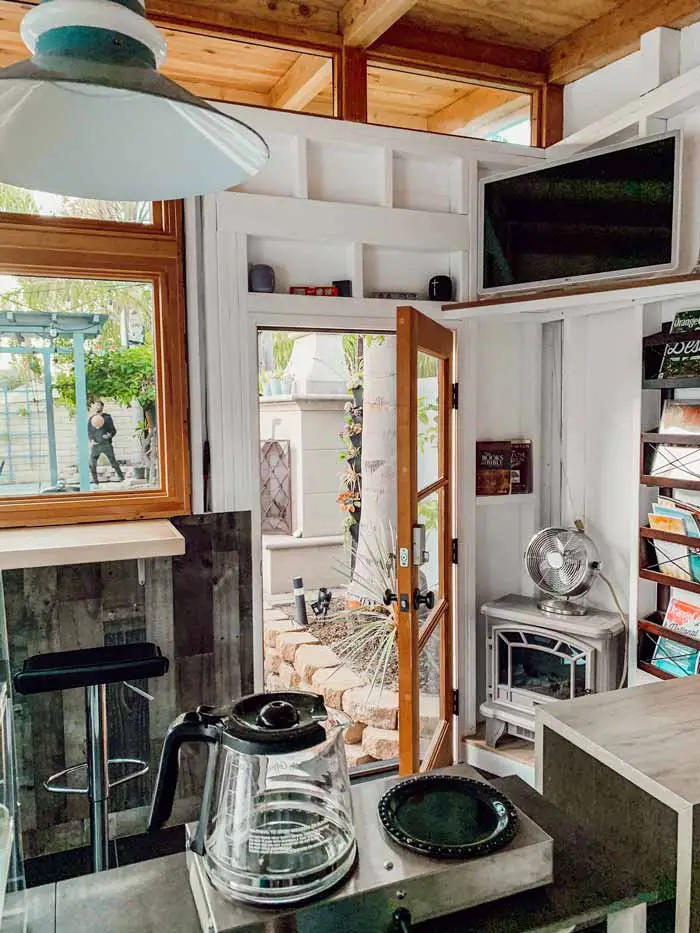 Shortly after Julianna uploaded images of her father's project on Twitter, they went viral.
Ed's work was then featured on the news, shocking and surprising him as he had had no idea that his daughter had shared his project online. Since then, Ed and Julianna have uploaded a Youtube video where you can see his reaction to the news reporting a story about his project. In addition, the wholesome video also gives a full tour of the backyard paradise which Ed has built.
We are beyond excited to see what his next project will be; if you are too, you can stay up to date with his work on his Instagram @elsbuilds.