Brad Pitt generously let his elderly neighbor live in his $39 million house rent-free until his death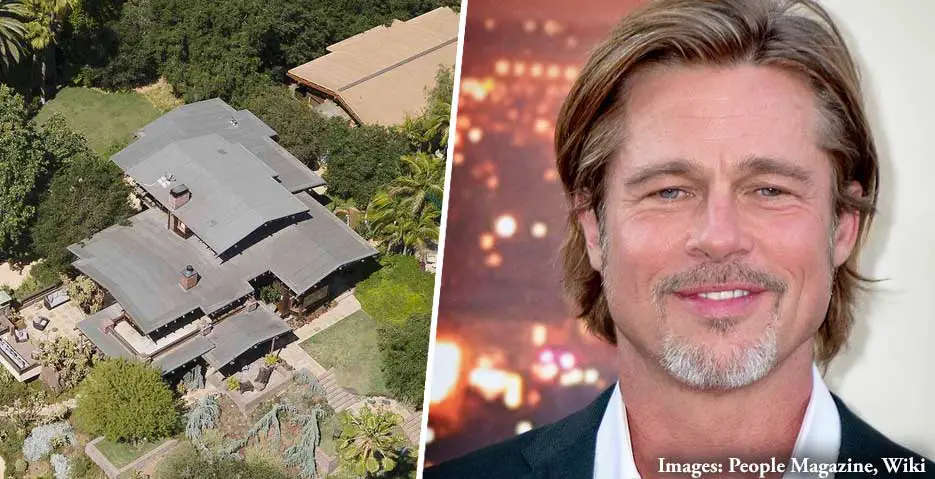 Brad Pitt is not just renowned for his Oscar-winning performances or his stunning good looks; he's also made headlines for a heartwarming gesture. Elvira star Cassandra Peterson recently divulged in a People magazine interview that Pitt graciously let his 105-year-old neighbor live rent-free on his lavish $39 million Los Feliz estate.
The 59-year-old actor's property in California has an intriguing backstory. Pitt acquired it nearly three decades ago, purchasing it for a mere $1.7 million from Cassandra Peterson, a horror film icon. While the estate was initially listed for a staggering $45 million in January, the actor eventually sold it for $39 million, according to TMZ.
Interestingly, the property holds a rich tapestry of history, dating back over 110 years. Constructed by an oil magnate in 1910, it's the very spot where rock legend Jimmy Hendrix composed his 1967 classic, May This Be Love. Pitt, ever the enthusiast for fine living, undertook years of meticulous renovations and expansions, collaborating with globally renowned architects and designers to craft his dream residence.
But what stands out amidst this story of luxury is Pitt's benevolence. One of the plots he acquired over the years was home to a man in his early nineties named John. After John's wife's death, Pitt allowed him to continue living there, without paying a dime in rent. Cassandra mused, "Brad must have thought John would only be there for a few more years, given he was in his age. Little did he know, John would thrive till 105!"
Cassandra, who was Brad's neighbor for several years, couldn't help but reminisce about her encounters with the actor. She fondly remembers a time when she was left utterly starstruck, witnessing a shirtless Pitt training for his 1999 movie, Fight Club. "His mere greeting had me tongue-tied and blushing. Beyond his undeniable charm and looks, he's genuinely kind-hearted," she gushed.
The Interview With A Vampire actor, though attached to the Los Feliz home, where he spent years both with his former wife Angelina Jolie and their kids and alone, has now moved to a $40 million residence in Carmel, a serene beach city in Northern California. This relocation comes just before Los Angeles introduced its new 'mansion tax', which could explain the recent exodus of celebrities from the plush locale.
Pitt's former Hollywood Hills home, secured within a gated community, reflects not just the opulence of its design and its historic significance but also the kind soul of its owner, who believed in sharing his blessings.