Baby elephant follows his rescuer everywhere she goes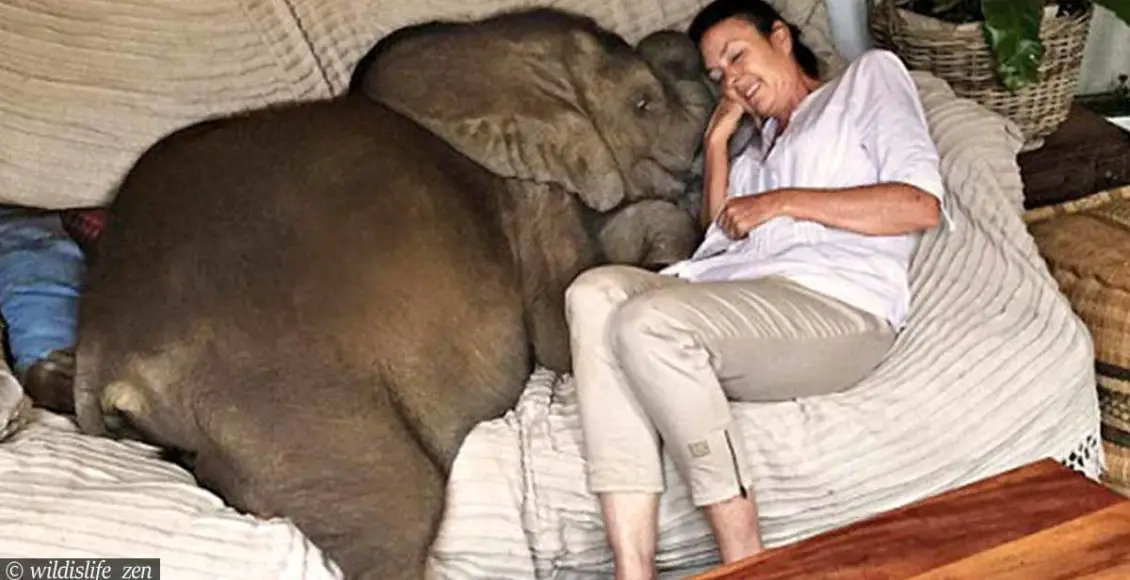 When Moyo had been just a baby, he was rescued by the Wild is Life sanctuary in Zimbabwe.
The baby elephant was thought to have been washed away while crossing a river with his herd. 
Thankfully, Roxy Danckwerts had rescued him and become his surrogate mother. 
Now, Moyo follows her around everywhere as the two have become inseparable. 
Moyo the elephant had been rescued when he was just a few days old.
The baby elephant had nearly drowned as he had been washed away while trying to cross a flooded river with his herd in Zimbabwe. Fortunately, he was found by rangers who had brought him to Roxy Danckwerts, the founder of the Wild is Life sanctuary. At the time, Moyo had been tiny and weak, weighing just 56 kilos instead of the average 90 kilos for his age. Roxy did everything she could to help save Moyo's life; that is, she spent every day with him, took care of him, and even slept on the ground next to him. Thus, she became his surrogate mother and helped him pull through.
Now, he follows her everywhere she goes – even inside her home.
Even though he is no longer a small baby, Moyo still follows Roxy wherever she goes, including her house. The BBC has filmed Moyo wreaking havoc in her home as he is filmed sitting on the furniture, trying to eat metal spoons, eating plants, and knocking things over. What is more, the BBC has showcased Moyo the elephant as one of Nature's Miracle Orphans.
A BBC video of Moyo roaming around Roxy's home can be seen below: