Anthony Hopkins Celebrates 47 Years of Sobriety with an Inspiring Message on the Power of Self-Love and Recovery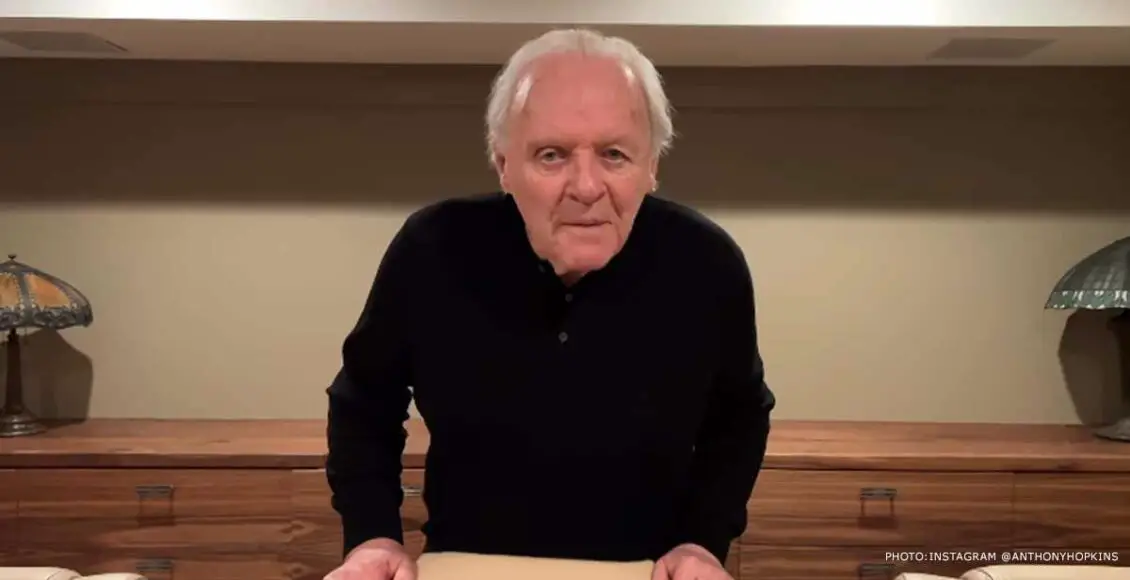 Hopkins in his New Year's message
As we enter the new year, it's important to reflect on the progress we've made and the challenges we've overcome.
For Anthony Hopkins, that means celebrating 47 years of sobriety. In a recent Instagram post, the two-time Oscar winner shared an inspiring message about the power of self-love and the importance of seeking help when we need it.
 

Вижте тази публикация в Instagram.

 
Hopkins began his post by acknowledging the struggles that many people, particularly those in recovery, face. "I just want to wish everyone a happy new year and also to say I'm celebrating 47 years today of sobriety," he wrote. "This is a message not meant to be heavy, but I hope helpful. I am a recovering alcoholic. And to you out there — I know there are people struggling."
The actor then went on to offer some wise words of encouragement, reminding us to be kind to ourselves and to avoid toxic environments and people. "In this day and age of cancel and hatred and non-compromise, children being bullied, I say [this]: Be kind to yourself," he wrote. "Be kind. Stay out of the circle of toxicity with people, if they offend you. Live your life. Be proud of your life."
Hopkins also shared some personal insights, recalling the "desperate situation, in despair" he found himself in almost five decades ago. "I just had to acknowledge one day that there was something really wrong with me," he said. "I didn't realize that it was a kind of condition — mental, physical, emotional condition called alcoholism, or addiction."
But Hopkins didn't let his struggle define him. Instead, he sought help and found a path to recovery. "I'm not an expert on drugs — I'm not an expert on anything. I know nothing. Except I have found a life where no one bullies me," he wrote. "I want to say to all you young people who are being bullied, take heed — you be proud of yourself. Don't listen to them. Don't let yourself be put down."
Hopkins went on to offer some practical advice for those struggling with addiction or other challenges. "If you need help with any addiction or problem, talk to someone," he wrote. "Talk to someone you respect, whether it's a counselor or to go to a 12-step program. There are 12-step programs all over the world, every city."
And for those who may be hesitant to seek help, Hopkins had this to say: "It doesn't cost a thing, but it will give you a whole new life." He continued, "So wherever you are, get help. Don't be ashamed. Be proud of yourselves, whatever you do. Don't let anyone put you down. If you're gonna be angry, be angry at them. … Celebrate yourself."
Hopkins ended his post with a message of hope and a wish for a healthy 2023. His words serve as a powerful reminder that no matter how difficult things may seem, there is always a way forward. Whether you're struggling with addiction or simply looking for a way to embrace self-love and self-care, Hopkins' message is one we should all take to heart.