After These Best Friends Fell In Love With The Same Woman, They Are Now A "Throuple"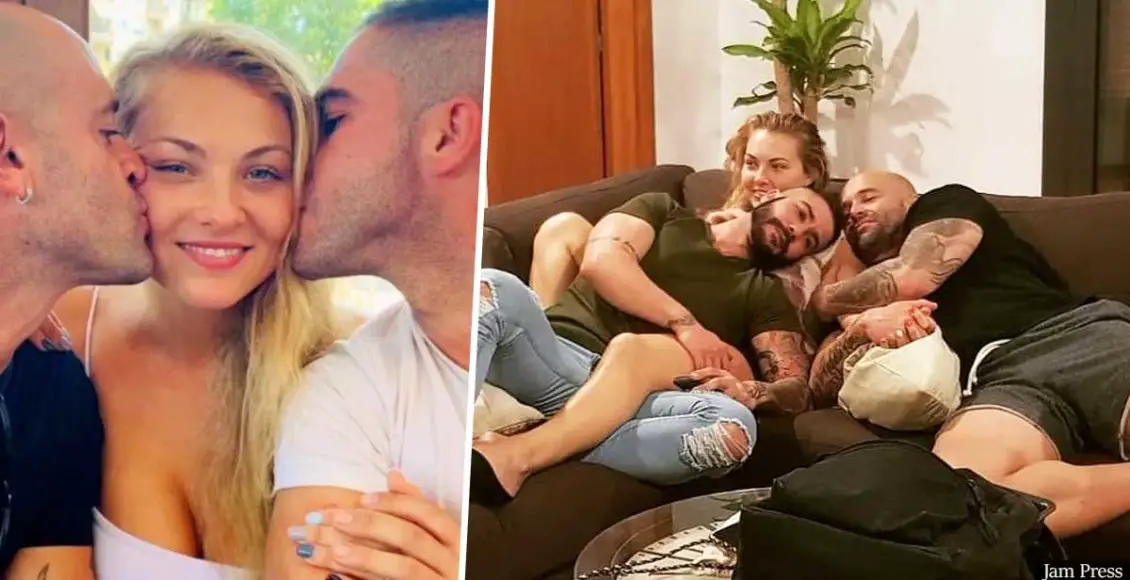 Two best friends went on holiday and both fell in love with the same woman.
In a bar in Barcelona, Saulo Gomes and Dino De Souza met Olga.
Unable to decide who should approach her, they both did. 
They began going on dates as a trio and now, they live together as a "throuple" in France.
The throuple is planning on having children with Olga being the mother of both men's babies.
In August 2019, two best friends went on a trip that changed their lives forever.
Saulo Gomes, 30, and Dino De Souza, 40, went to a bar while on holiday in Barcelona. There, they met 27-year-old Olga: a woman that captivated them both. Being unable to decide who should approach her, they agreed that they would both do so. Now, over a year later and after many months of dates as a trio, Saulo, Dino, and Olga are a "throuple". LadBible reported that Dino commented on how they met:
Saulo and I arrived in Barcelona and went directly to a bar to see the Champions League game which was showing that night. We entered the bar and Olga was there with a group of friends. We approached her and we invited her to go and get a drink with us, and that was where our beautiful story began. For us, it is not a question of being in a relationship with three people. It's a question of chemistry, we happened to be connected. The chemistry was so strong that we are impressed to know what the other is thinking or feeling. I would like to be able to describe what we feel, but we do not have adjectives to describe this feeling.

The throuple is now living together in Toulouse, France. 
Although their families and friends were confused by their relationship and their decision to live together, the throuple moved into a home in France. Besides being criticized by their loved ones, they also receive strange looks and judgment from strangers in public. Nevertheless, Dino explained that they do not care about what people say. "When [people] have an opportunity to get to know us and talk, they completely change the way they were thinking about our relationship. They get surprised and change negative opinions that they had before," he said. "We are very mature and philosophical about life. We always try to stay positive and do not waste our energy with negative things. We also don't give a f*** what people think about us."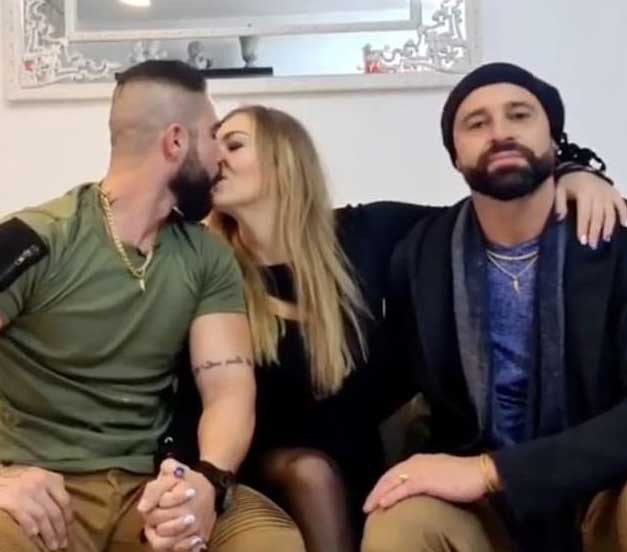 As they all want children, Olga will mother both Dino and Saulo's babies.
Dino explained that they are all very different people and that this brings a balance to their relationship. "I'm the child of the relationship and I bring the positivity," he shared. "Saulo is the serious and organised one, while Olga is the distracted and disorganized person, but brings unconditional and pure love to the relationship." While they now live in Toulouse, they are planning on traveling the world and having children. "We want Olga to mother children from me and from Saulo," Dino said.