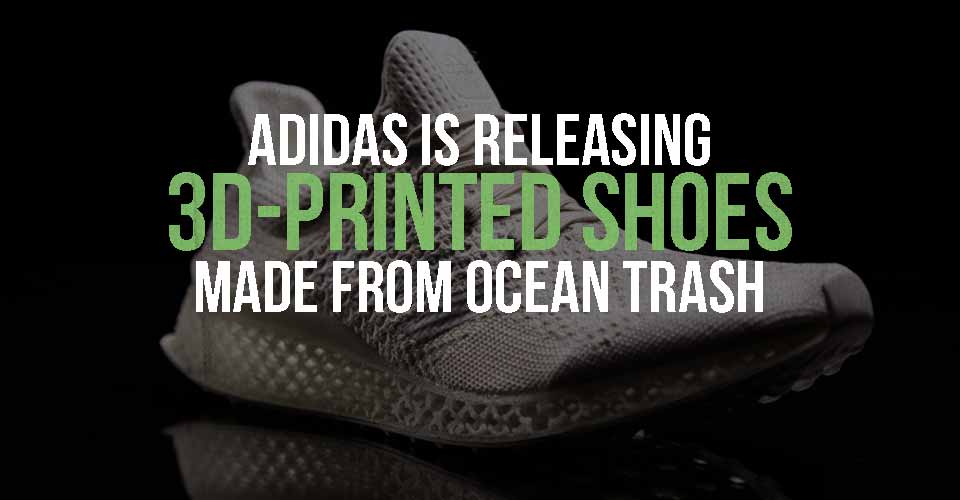 Adidas is Releasing 3D-Printed Shoes Made From Ocean Trash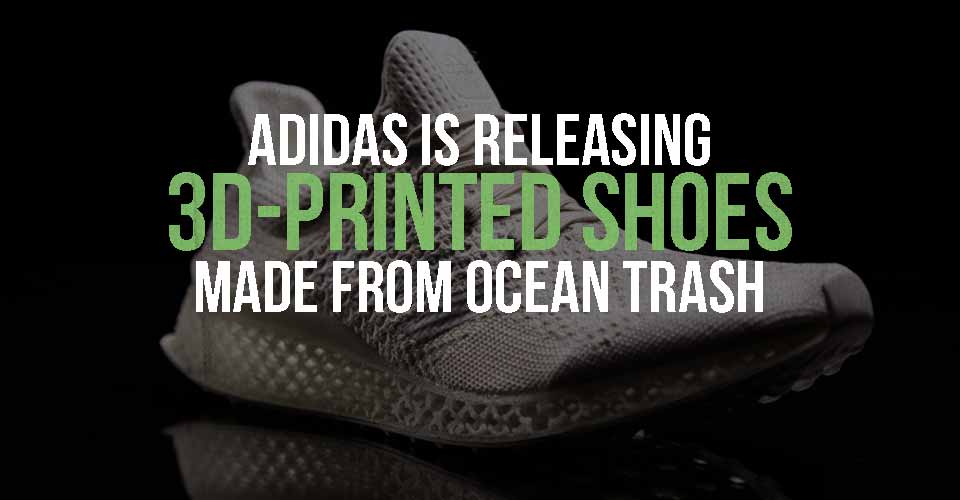 On the heels (pun intended) of the historic COP21 ClimateCchangeAagreement that took place in Paris, Adidas has unveiled a new shoe prototype that is made from plastic found in the ocean, recycled polyester, and fishing nets. Adidas has been breaking ground with new technologies designed to fit the specific footwear needs of any individual through new 3D-printed midsoles. The fact that Adidas is combining the new technology with the recycling of plastics is what really makes these prototypes awesome.
Buy an "Intelligence is sexy" t-shirt!
Keep in mind, plastic is basically not biodegradable. A simple plastic bag can take upwards of 20 years to decompose, a plastic bottle take about 450 years. That's why we have environmental disasters like the Great Pacific Garbage Patch, which is a collection of plastic garbage that has roughly enough surface area of plastic trash to cover the United States – twice. We as a planet are accumulating trash at a staggering rate, which is why it is important that people start looking for something to do with it. All that trash is not going away, we have to find ways to reuse it.
That's where companies like Adidas come in. According to Adidas Group Executive Board member responsible for Global Brands, Eric Liedtke, more companies need to be stepping up (pun intended) and doing the same thing. He said, "World leaders forging an agreement is wonderful, but we shouldn't need to be told to do the right thing. The industry can't afford to wait for directions any longer. Together with the network of Parley for the Oceans, we have started taking action and creating new sustainable materials and innovations for athletes."
Read: The Backpack All Cat Owners Need
Corporate responsibility has been making a resurgence in the last decade due to raised awareness and exposure, and it is always great to see a company branching out and changing the way things are done. Too often change for these types of companies only comes when they have screwed something up, but in this case, Adidas is stepping up because it is the right thing to do.