A man allegedly attacked a female flight attendant on an American Airlines flight. 
An American Airlines flight from New York City to Orange County, California, made an emergency landing in Denver after a passenger assaulted a flight attendant. The male passenger punched twice a stewardess in the face after refusing to put a mask on.
As per Daily Mail, Mackenzie Rose, another passenger from the same flight, said she saw the flight attendant walk by after the incident "with blood on her mask."
#BREAKING: Passenger duct taped after breaking flight attendant's nose for refusing to wear a mask in first class, according to those on @AmericanAir flight #976 from @JFKairport to @JohnWayneAir. Man arrested, flight attendant hospitalized, @fbi investigating. pic.twitter.com/m0qqSamnw5

— Robert Kovacik (@RobertNBCLA) October 28, 2021
After the incident, American Airlines released a statement expressing their "outrage" at the passenger's behavior. 
The airline company promised to ban the man from all their future flights.
Police arrested the man immediately after the plane boarded at Denver International Airport. Rose managed to snap him sitting in the terminal in handcuffs.
The man was later taken into custody. FBI is currently investigating the incident.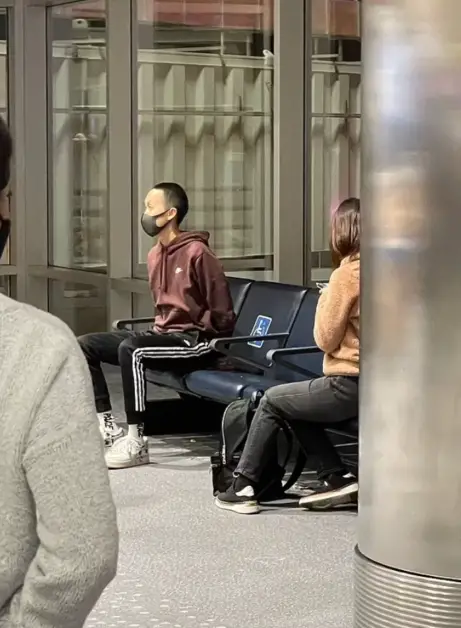 According to witnesses, the passenger was traveling either first class or business class. The assault occurred shortly after he refused to put on a mask. In a heated argument between him and the stewardess, the man punched her in the face twice.
Rose, who was one of the witnesses, commented:
"If you're not prepared to wear a mask you're not prepared to fly, that's the moral of the story here.

I understand that he actually punched her twice. I saw her walk back down the aisle afterwards and she had blood splattered on the outside of her mask.

In terms of men hitting women, it's absolutely absurd and ridiculous."
In a statement, Denver International Airport said:
"We thank our crew for their quick action and professionalism to ensure the safety of their fellow team members and customers on board.

Our thoughts are with our injured flight attendant and ensuring that she and her fellow crew members have the support they need at this time."
The victim was transported to a local hospital.
Following a series of similar incidents this year, the FAA announced it would enforce a zero-tolerance policy for disobedient passengers. 
In August, the Federal Aviation Administration (FAA) had issued more than $1 million in fines to unruly passengers for 2021 alone. They revealed that since January 1st, they had received 4,941 unruly passenger reports.
Assaulting a flight attendant is considered a felony. The offender could face years behind bars.
Earlier this year, we told you about a woman duct-taped to her seat at an American Airlines flight after trying to exit the plane mid-flight.
The passenger was allegedly suffering a "mental breakdown" and tried to open a door at the front of the plane while it was already up in the air. To restrain her, crew members duct-taped her to her seat for the rest of the flight.