American Airlines flight attendants duct-taped a woman to her seat after she allegedly tried to exit the plane mid-flight. 
American Airlines flight attendants are now facing criticism after duct-taping a woman to her seat in the middle of a flight.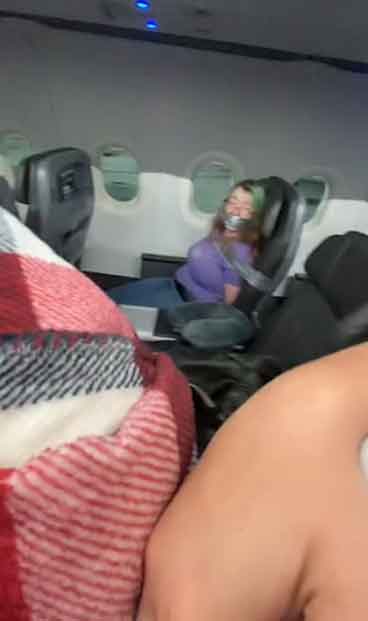 A video taken by another passenger shows the woman in question tied to the seat with duct tape around her face and body. She was allegedly suffering a "mental breakdown" and tried to open a door at the front of the plane while it was already up in the air. What's more, she even tried to attack crew members while screaming she needed to "get off this plane."
As Unilad reports, the incident took place on a flight from Dallas Fort Worth, Texas, to Charlotte, North Carolina, earlier this week.
American Airlines confirmed that the flight attendants kept the passenger "restrained" for the "safety and security of other customers and our crew," The New York Post reveals.
The aircraft company stated that the woman assaulted and bit a crew member after she "attempted to open the forward boarding door." 
However, the footage taken by the other passenger and later shared on TikTok showed that instead of using standard restrains, the flight attendants taped the woman to her seat. According to the user who posted the video, the pilot told the passengers there was a "bad situation in the plane," with a flight attendant later explaining that a passenger in first-class had "had an outburst."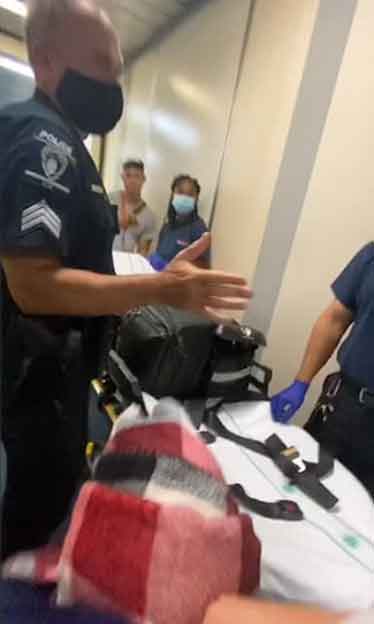 In a statement sent to TMZ, a representative for American Airlines explains:
"While in flight from Dallas-Fort Worth (DFW) to Charlotte (CLT) on July 6, the crew on board American Airlines flight 1774 reported a potential security concern after a customer attempted to open the forward boarding door and physically assaulted, bit and caused injury to a flight attendant. 

For the safety and security of other customers and our crew, the individual was restrained until the flight landed at CLT and could be met by law enforcement and emergency personnel."