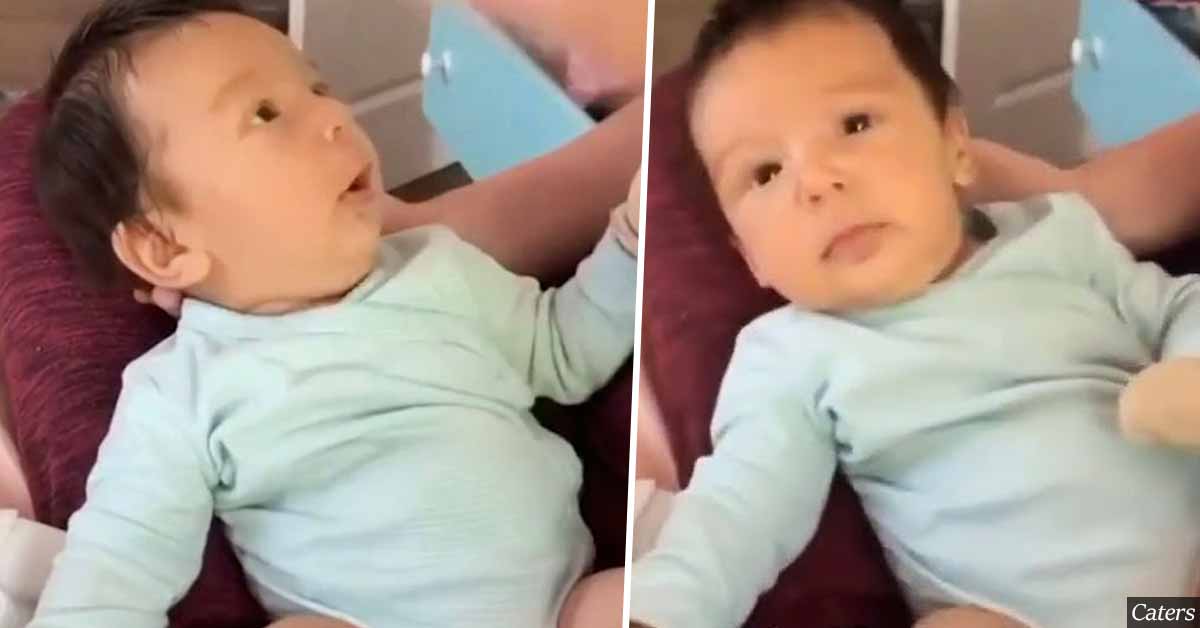 10-week-old baby stuns her parents by saying 'I love you' in jaw-dropping video
This mom was left speechless after her 10-week-old baby said 'I love you'.
Footage depicts the mother saying "I love you" and the baby repeating the words after her.
The video was uploaded on TikTok by the baby's grandmother Lara Skadsen.
It quickly went viral, gathering over 1.1 million views.
Kesia Cameron was left shocked and speechless when her baby son Roan repeated "I love you".
The New York mom was holding her baby in her lap when she said, "I love you". To her complete surprise, her 10-week-old baby repeated her words as he said "I love you" back to her. Fortunately, Roan's grandmother Lara Skadsen managed to record the jaw-dropping moment. Proud, surprised, and speechless, Skadsen uploaded the video on TikTok. Alongside the footage, Skadsen wrote: "Grandson is a genius! Watch!"
The video quickly went viral as viewers were also left stunned. 
According to The Mirror, the TikTok video racked up over 1.1 million views with viewers leaving humorous comments. One TikTok user replied, "Time for him to get a job and pay some bills!" Similarly, other users commented:
"OMG! He literally repeated what you said. Keep talking to him like a grown-up, he's going to be a genius."
"He's like 'why you guys freaking out?'"
"2020 babies come with a new upgrade."
Roan's ability to repeat "I love you" is a huge accomplishment.
WebMD explains the various baby talk milestones and reports that they begin to "coo" at 3 months, "babble" at 6 months, and understand short words such as "no" at 9 months. Furthermore, it can take between 12-18 months for the baby to begin being able to say simple words such as "mama" and "dadda". Considering the time it takes to achieve these milestones, Roan's ability to repeat a sentence at just 10 weeks is a huge achievement.
The video of Roan can be seen below: