5 people, including pregnant woman, shot dead in a targeted 'mass murder' at an Indianapolis home
On Sunday, five people died after a shooting in an Indianapolis home.
A pregnant woman, two parents, and their two children were shot dead. 
According to IMPD Chief Randal Taylor, the shootings were not random and they are seen as "mass murder".
The suspects have not yet been identified or arrested. 
Mayor Joe Hogsett: "I want those responsible to know that the full might of local, state and federal law enforcement are coming for them as I speak."
The victims of the deadly shooting were identified by Marion County Coroner.
Sergeant Shane Foley with the Indianapolis Metropolitan Police Department explained that they received reports of a person shot on the city's near northeast side at around 4 a.m on Sunday. The Daily Mail reported that upon arriving at the scene of the crime, the police "first discovered a juvenile male with gunshot wound". The young man was taken to the hospital and he is expected to survive. The police were then given further information, leading them to a nearby home: the home where 5 people were shot dead. The victims were identified as Kezzie Childs, 42, Raymond Childs Jr, 42, Elijah Childs, 18, and Rita Childs, 13. In addition to the Childs family, Kiara Hawkins, a 19-year-old pregnant woman, was also killed. Although Hawkins was taken to a hospital, the doctors were unable to save her or her unborn son.
IMPD Chief Randal Taylor explained that the shootings were most likely a targeted attack. 
At a news conference, he confirmed that the police believe the shootings were not random. "What we saw this morning was a different kind of evil," Taylor said. "What happened this morning, based on the evidence that's been gathered so far, was mass murder. More than that, we believe it was not random." Furthermore, he shared that this was the largest mass casualty shooting in the city in over a decade. The suspects have not yet been identified or arrested; thus, IMPD Chief Randal Taylor has asked the public to contact the police if they have any information on the deadly shootings.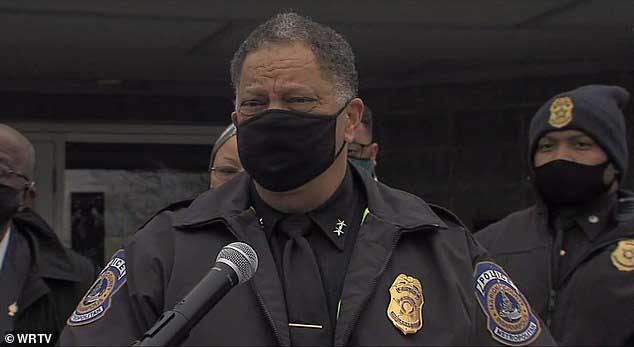 Mayor Joe Hogsett commented on the 'mass murder', saying that he has contacted the FBI, the US Attorneys office, and other law enforcement agencies: 
I want those responsible to know that the full might of local, state and federal law enforcement are coming for them as I speak.

Mayor Joe Hogsett